Antonov Rolls-Out First Ukrainian Air Force An-178-100P, and the Certification Process Begins
The new transporter, construction number 007, will now start certification testing before delivery to the air force. The delivery date has not been revealed yet. The major fuselage structure of the second An-178 (c/n 008) intended for the Ukrainian Air Force was also presented.
Inspecting the plane, Defence Minister Oleksiy Reznikov stated that the creation of the An-178-100P demonstrates that Ukrainians know how to defend themselves.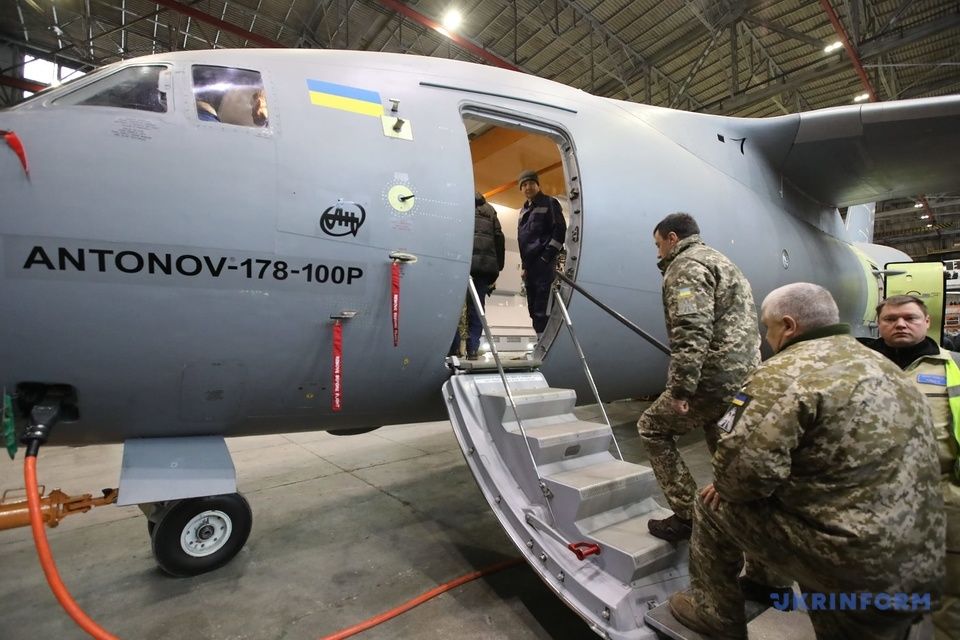 He emphasised that not only three of these planes would be produced as stipulated in the Ukrainian Armed Forces contract. "There will be more," Reznikov predicted. Lieutenant General Serhiy Moisiuk, Deputy Commander-in-Chief of the Ukrainian Armed Forces, stated that the Ukrainian army requires modern, high-tech, dependable, and simple-to-use military equipment. "After all, this equipment boosts our capabilities, strengthens our resilience, and brings us closer to victory." This aircraft is a model of the equipment we require. "I am confident that this aircraft will be delivered on time to the Ukrainian Armed Forces and that Ukrainian Air Force pilots will use it to help us win," he said. Lieutenant General Mykola Oleshchuk, Commander of the Ukrainian Air Force, stated that the Air Force was prepared to receive the first aircraft during Ukraine's independence - the An-178-100P. During the aircraft demonstration, Serhiy Bychkov, General Director of Antonov, stated that the rollout of the first military transport aircraft, An-178-100P, which is intended for flight certification tests, is a landmark event and another step toward providing modern aircraft to the Ukrainian Armed Forces. The plane is primarily intended for transporting 100 passengers or 86 paratroopers and medical evacuation of the wounded and injured (up to 40 people on standard stretchers, 38 people inside seats accompanied by health workers). Foreign suppliers from Europe, the United States, and Canada are also involved in the aircraft equipment.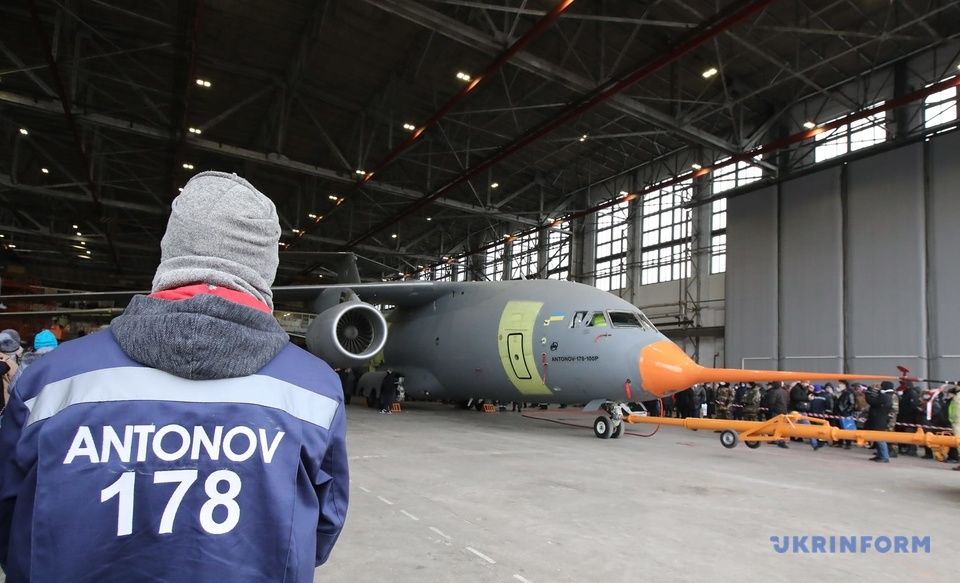 The state order for the construction of three aircraft was received in late December 2020 with
The An-178 is a tactical transport aircraft with a short-range. It was created by the Ukrainian design firm Antonov. The development phase of aircraft began in 2004. It is based on the civilian An-158 civilian jet. Some modifications were made to this aircraft to make it suitable for military use. It has a longer fuselage and a loading ramp at the back. Originally, this aircraft was intended primarily for the Russian market. It was also planned that most of the An-178 planes would be built in Russia. However, due to Russia's military involvement in Ukraine since 2014, all deliveries of military equipment, components, and technical cooperation with Russia have been halted. The An-178 made its maiden flight in 2015, and it was revealed to the public at Le Bourget Airshow. Azerbaijan plans to order ten of these tactical transport planes. Ukraine's air force announced that it would acquire three aircraft. Saudi Arabia announced in 2015 that it would purchase 30 of these Ukrainian military planes. However, no significant progress has been made since then.