According to Anadolu News Agency, ANKA-S type armed UAVs will be equipped with the CATS Electro-Optical Sensor System developed by ASELSAN. In this direction, the studies initiated for the integration of CATS to into ANKA platform were accelerated.
As part of the integration process, an 11-hour test flight was carried out in Batman. An ANKA UAV with CATS on board took off. Within the scope of the test, two Roketsan smart micro munitions were released and hit the target using the CATS system.
In addition, the CATS system has been exported to five countries integrated into Bayraktar TB2 armed UAV platforms.
TUSAŞ has delivered 14 ANKA Armed UAV to the Turkish Air Force so far. The force has already ordered six ANKA Armed UAV and plans to order ten more.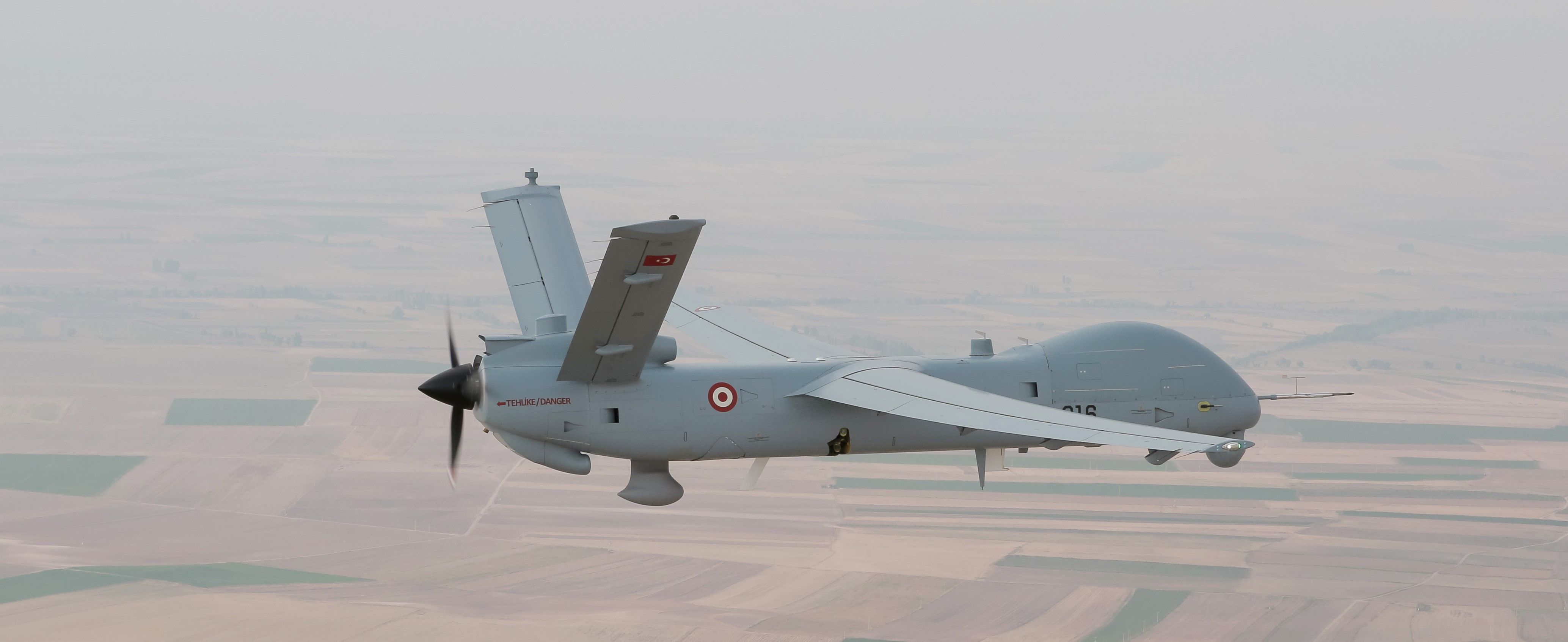 ANKA had a US-made FLIR Systems Star SAFIRE 380 HLD EO/IR sensor turret on board.
CATS Specs
CATS is a high performance electro-optical reconnaissance, surveillance and targeting system designed for fixed-wing and rotary-wing airborne platforms, including Unmanned Air Systems (UASs), helicopters and aircrafts.
Applications
Targeting
Reconnaissance and Surveillance
Long Range Surveillance
Main Features
Common Aperture with Diameter of 220mm
Very Large Aperture for Narrow FOVs and
Very Narrow FOVs of IR, HDTV and LL-NIR
Cameras
Larger Aperture Means More Light and
Therefore Better Image Quality and Better
Range
Compact and Light-Weight System
Single-LRU System
Superior Range Performance
High Performance IR Camera
True Full High Definition (1920x1080) HDTV
Camera
No Digital Zooming Applied for
1920x1080p Video Output
2.25 Times More Sensor Pixels Used Than
High Definition (1280x720p) HDTV Cameras
Low Light (LL-NIR) Camera
Common FOVs for IR, HDTV and LL-NIR Cameras
Laser Range Finder and Target Designator
Laser Pointer and Illuminator
Internal Boresight Unit
All-Digital Video Pipeline
Advanced Image Processing
Multi Target Tracking
Simultaneous Target Tracking on IR, HDTV
and LL-NIR Videos
Accurate Target Geo-Location
Determination of Coarse and Speed of
Moving Target
Inertial Measurement Unit (IMU)
Accurate Stabilization
Automatic Alignment with Platform
Operation in Very Low Temperatures in High Altitudes
​
Technical Specifications
Sensor Resolutions IR: 640x512
​ TV: 1920x1080
​ LL-NIR: 640x480
Fields of View (FOVs)
(Horizontal)
IR: 0.5° - 0.9° - 3.2° - 30°
​ TV: 0.5° - 0.9° - 3.2° - 30°
​ LL-NIR: 0.5°
Field of Regard (FOR)
Azimuth: 360° continuous
Elevation: +10° to -105°
Laser Range Finder and Target Designator
Range: up to 25 km
Wavelength: 1064 nm
Repetition rate: up to 20 Hz
Laser Pointer and Illuminator
Laser Pointer:
Wavelength: NIR
​
Laser Illuminator:
Wavelength: NIR
Communication Interface RS-422, MIL-STD-1553B
Video Interface
4x SMPTE-292M HD-SDI
2x PAL
Power Interface 28 VDC
Size
Sensor Ball Diameter: ≤ 415 mm
Width: ≤ 437 mm
Height: ≤ 520 mm
Weight 61kg
Temperature
Operational: -54°C to +50°C
Storage: -55°C to +70°C