What does OVP promise to the Turkish Defence Industry?
President Recep Tayyip Erdoğan, Vice President Cevdet Yılmaz and Minister of Treasury and Finance Mehmet Şimşek introduced the Medium-Term Program.
Vice President Yılmaz announced in detail that the policies and concrete measures to be implemented in the first year of the OVP will be included in the 2024 Presidential Annual Program.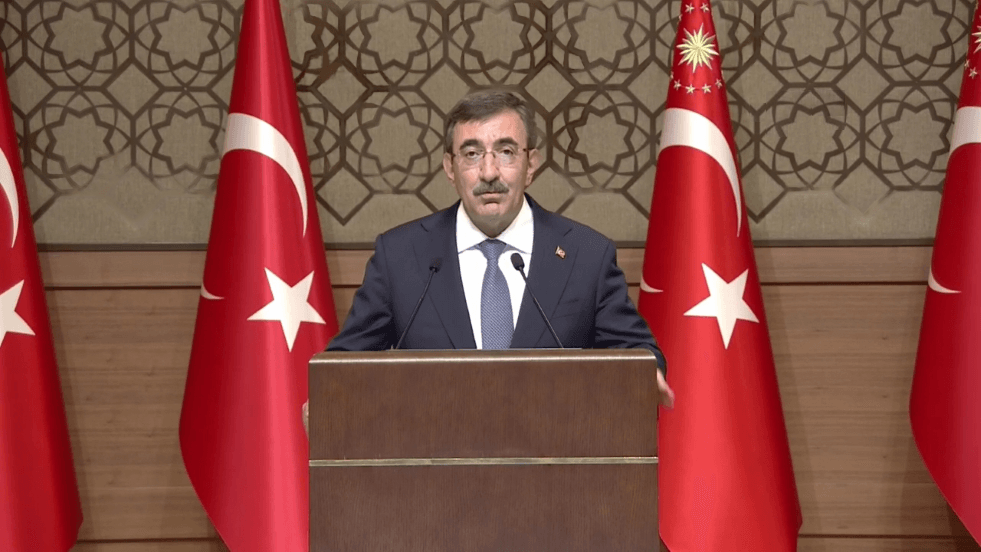 OVP suggests some new developments in the defence industry:
The added value will be further increased by establishing mechanisms that will ensure technology transfer from the domestic and national defence industry to civilian areas.
The use of technologies and products developed in the defence industry in civilian areas, such as agriculture, logistics, damage assessment and disaster response processes, will be expanded.
Investments in semiconductors, electric vehicles, batteries and critical technology products in their value chain will be encouraged, and studies on essential materials and components needed in strategic sectors such as electronics, aerospace, defence and biomedical will be supported.
Public-university-private sector cooperation programs will be implemented to train qualified workers in strategic fields such as the defence industry, artificial intelligence, cyber security, clean and sustainable energy and space technologies.
Domestic and national observation satellite İMECE will be used effectively in areas such as defence, disaster management, environment, urbanism, agriculture and forestry, and studies will continue to increase the capacity of developing earth observation satellites.
The OVP suggests that the technological capacity gained will be used to create new business areas and workforce, and the technology will be used in civilian sectors.