USMC Tests RI&S's APG-79(V)4 GaN-AESA Radar on F/A-18 Hornet
Raytheon Intelligence and Space (RI&S) announced on May 10 that a pre-production version of the company's APG-79(V)4 Active Electronically Scanned Array (AESA) radar had completed its first flight on a US Marine Corps (USMC)-operated F/A-18 Hornet fighter jet. The APG-79(V)4 is a derivative of the APG-79 radar system. It features the first airborne gallium nitride (GaN) AESA fire control technology. The GaN-AESA airborne fire control technology helps the pilot identify and remotely track enemy aircraft with greater precision while meeting the aircraft's power and cooling requirements. Tests were conducted at the Naval Air Weapons Station in China Lake, California.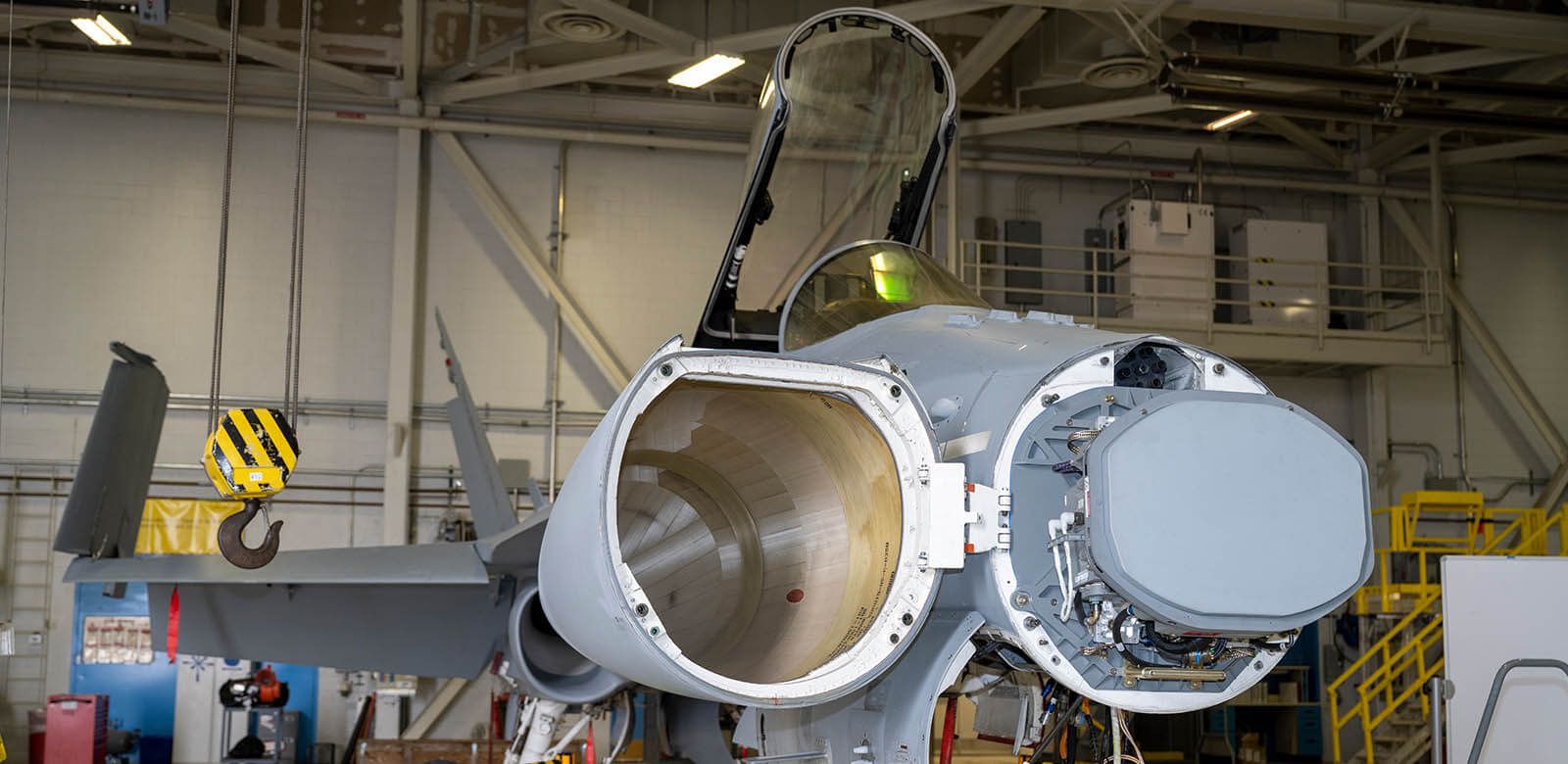 Raytheon Integrated Defence Systems is the prime contractor, while Northrop Grumman is responsible for designing and constructing the X-Band phased array antenna. The AN/APG-79 radar comprises numerous solid-state transmit and receive modules to virtually eliminate mechanical breakdown with GaN Transmit/Receive Modules embedded directly into the array. Other new system components include an advanced receiver/exciter, a ruggedised commercial-off-the-shelf (COTS) processor, and power supplies. The detection range against a 1 m² (0 dBsm) target is about 150 km.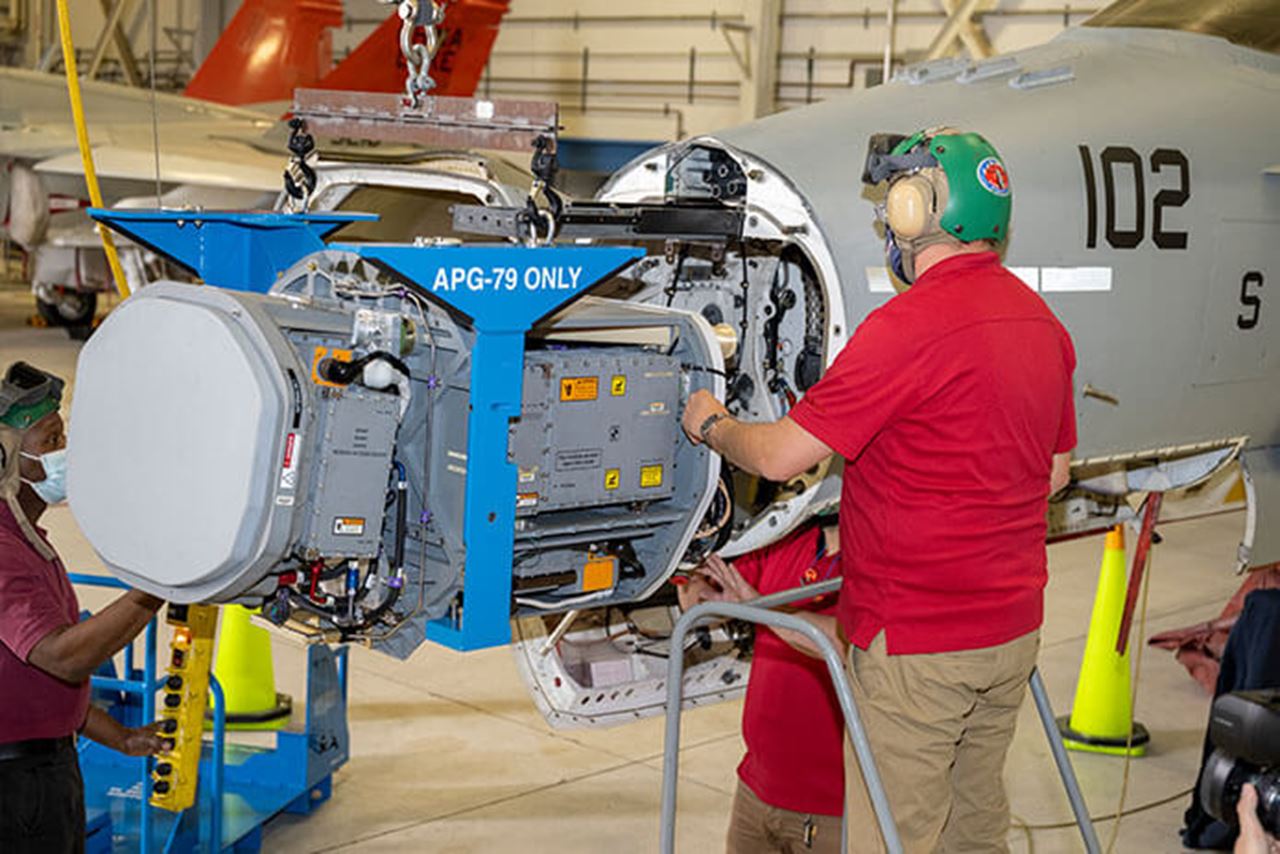 The APG-79 radar provides extended detection range, simultaneous air-to-air and air-to-ground mode capabilities, high-resolution synthetic aperture radar (SAR) mapping, and high reliability.
The AN/APG-79 radar systems will be supplied to F/A-18E/F Super Hornets as part of the Super Hornet program Block II upgrade. The US Navy's EA-18G Electronic Attack aircraft will also be equipped with the APG-79 AESA radar system.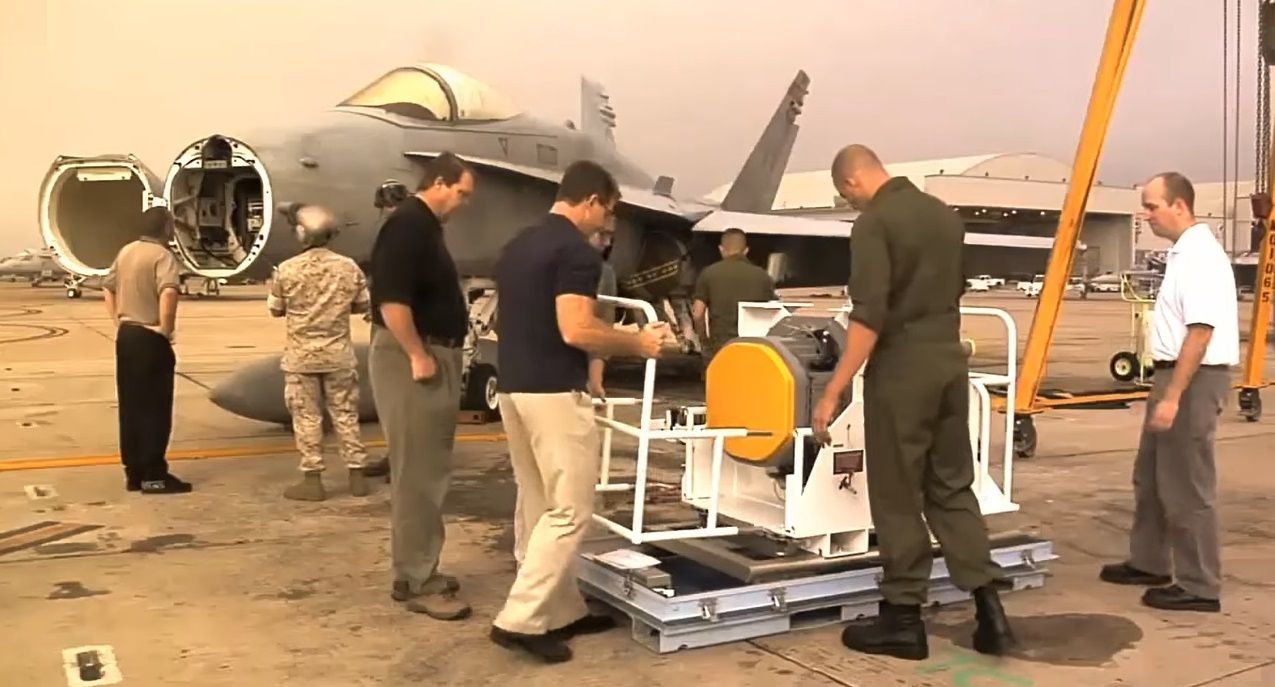 The company received a contract in 2019 to provide an APG-79 (V) 4 radar system for USMC's Hornet aircraft fleet. In 2021, US Naval Air Systems Command (NAVAIR) awarded RI&S additional contract modifications to equip the USMC's legacy Hornet fleet with more APG-79(V)4 radar systems.