U.S. to charge Military Platforms Wireless: Power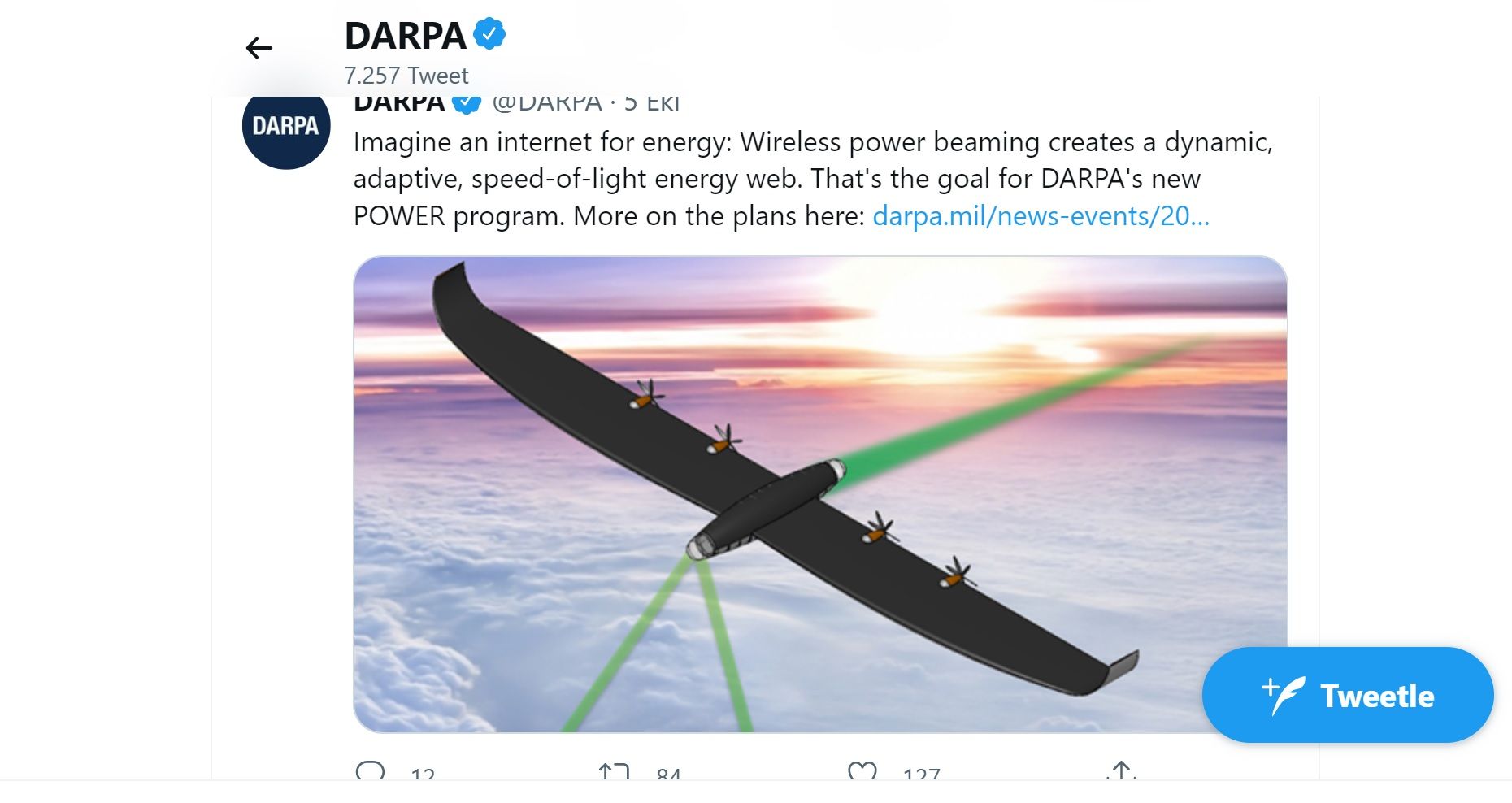 The Persistent Optical Wireless Energy Relay (POWER) program aims to design and test airborne optical energy relays. These relays are essential for coupling ground-sourced lasers with high-altitude, efficient long-range transmission. Furthermore, such relays will allow for future multi-path wireless energy networks.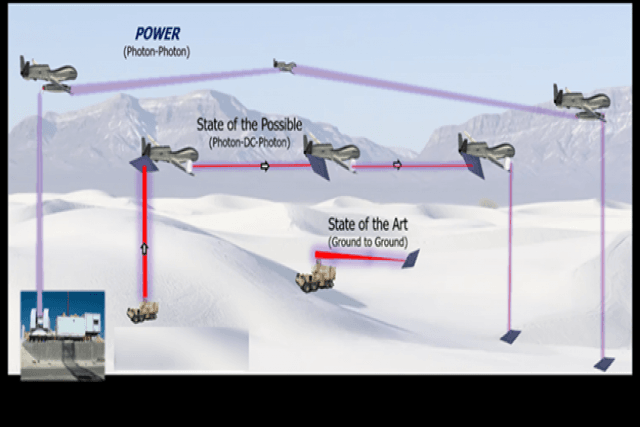 Current military platforms that require long-range, endurance, or significant weapon delivery capability must be physically large to transport the stored energy needed to complete a mission as a liquid fuel. A wireless power transfer network converts platforms into conduits rather than containers, allowing small, low-cost platforms to have significant capabilities such as unlimited range or endurance.
DARPA will also work on conversion efficiency as converting from a propagating wave to electricity and back to a propagating wave at each node causes losses in a multi-hop network.