US Navy launches Boeing's Orca XLUUV Submarine
According to the US Naval Sea Systems Command (NAVSEA), the prototype submarine will be crucial in the performance and manufacturing of the five operationally functional prototype Orca XLUUVs.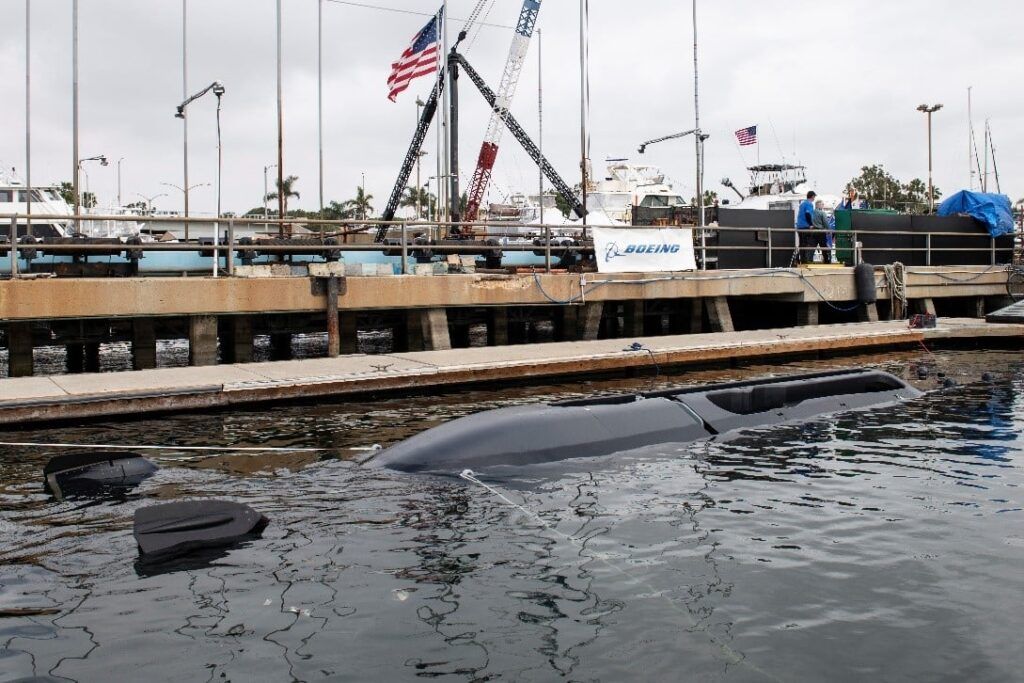 Boeing was awarded the first $43 million contract in 2019 to deliver four Orca XLUUVs. In March, the navy granted Boeing $72.5 million to deliver a "test asset system," a prototype that would be utilised as a test platform to allow the manufacturing of operationally relevant vehicles to continue.

The Orca XLUUV is designed for mine countermeasures, anti-surface warfare (ASuW), anti-submarine warfare (ASW), electronic warfare (EW), and strike missions. The XLUUV is based on Boeing's Echo Voyager, a 51-foot-long vehicle with a top speed of eight knots and a range of 6,500 nautical miles.