Ukrainian Navy to receive two Mi-8MSB-V helicopters
The Ukrainian Ministry of Defence said the two helicopters would be stationed in the 10th Naval Aviation Brigade at Kulbakino, Mykolaiv.
Upgraded Mi-8MSB-B feature improved protection against IR-homed missiles and small arms, modern radio navigation equipment and an enhanced capability to perform Close Air Support (CAS) and S&R operations.
This helicopter also has two sets of satellite navigation systems, radar responders, emergency beacons, and solid-state emergency operational flight information recorders.
The new TV3-117VMA-SBM1V Series 4E turboshaft engine made by Motor-Sich was installed as the driving force for the Mi-8MSB-V to replace the old TV2-117 engine. The engine is used for improving the Mi-8's hot and high performance and fuel efficiency and contributing to a reduction in direct maintenance costs. Engine TBO is 3,000 hours.
The new engine improves helicopter performance and reduces fuel consumption from 620 kg/h to 592 kg/h. Dry engine weight is 295kg, which is 39kg less than that of the TV2-117. It also increases the Mi-8's static ceiling from 1,800m to 4,200m, while the dynamic ceiling rises from 4,500m to 6,000m.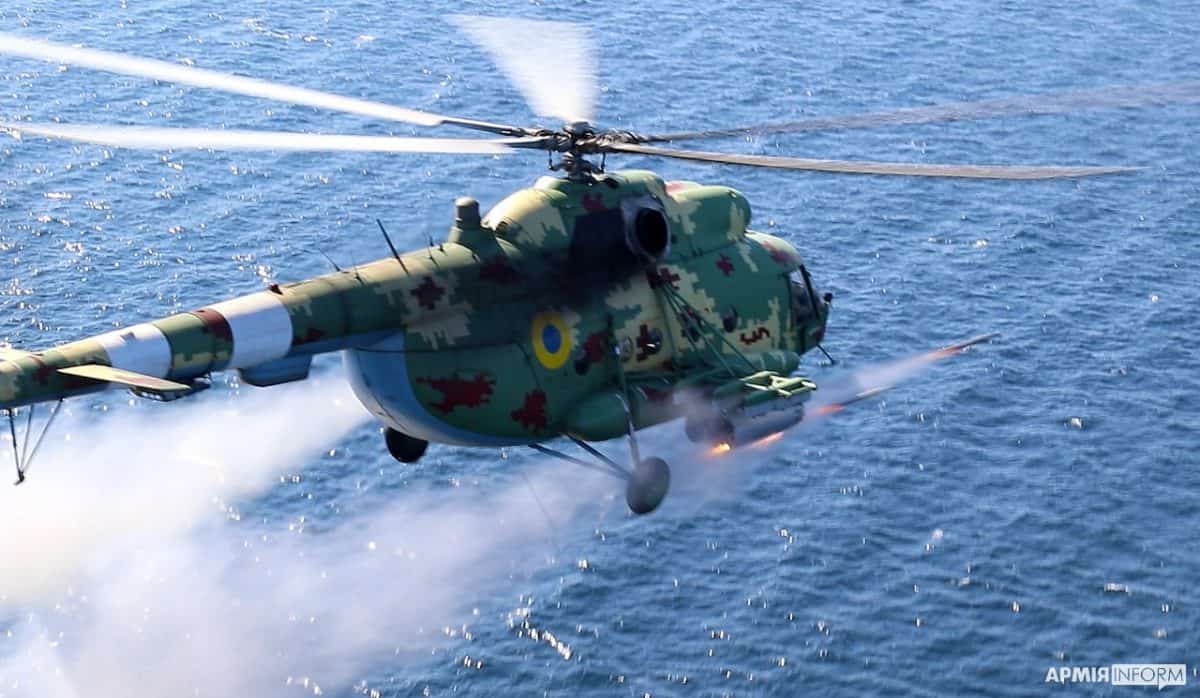 Mi-8MSB-V is equipped with three pylons, which allow carrying missiles, rockets and ammunition. It can be armed with six free-fall bombs weighing up to 551lb (250kg), up to four VSM-1 mine-laying dispensers or 20-round B8V20MSB 80mm rocket packs, two UPK-23-250 23mm gun-pods or the GUV-series of gun-pods housing 30mm grenade launchers or a battery of 12.7mm and 7.62mm machine guns.
Meanwhile, for pilot protection, the seats are additionally armoured from lightweight ceramic materials.