Ukraine's Ada-Class Corvette is Under Production
You may prefer to listen the news
A few days ago, Ukraine's Consul General in Istanbul said that two ships would be built. Sources in the Ukrainian MoD confirmed that the words were misinterpreted. In Turkish shipbuilding tradition, the production process starts ceremonies focused on keel lay down; that's why steel cutting and hull sections construction are deemed to be pre-construction activities.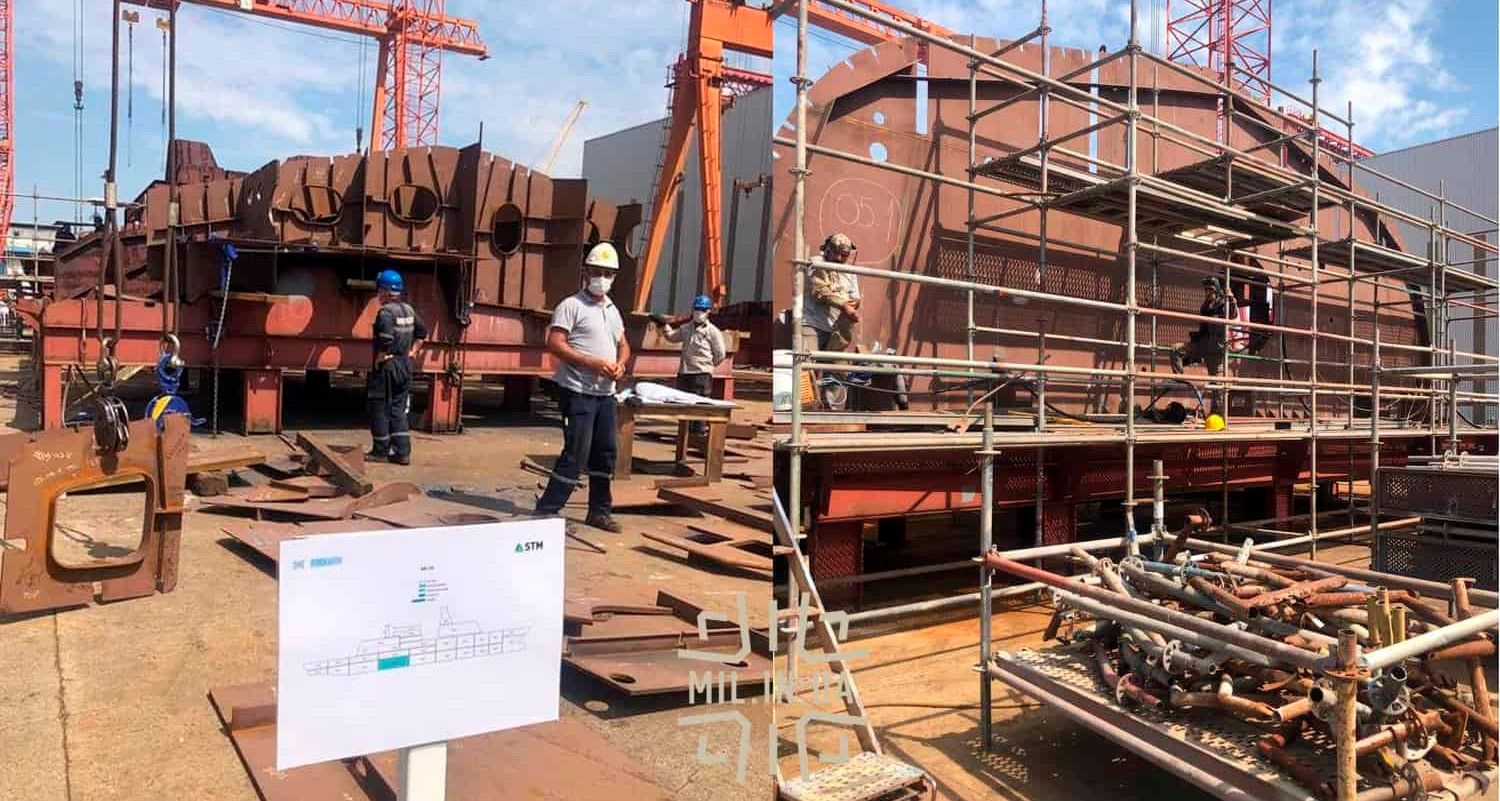 The website stated that the corvette construction for Ukrainian Navy commenced in January 2021. Few hull sections are completed so far.
An agreement about implementing the Framework Military Agreement was signed in October 2020 during the meeting of the Presidents of Ukraine and Turkey in Ankara. The contract for the construction of corvettes was signed by the parties on December 14 2020, in Kyiv. Turkish counterparty launched the production process following the receipt of the prepayment. As of now, construction activities are conducted according to the schedule.
The Ukrainian shipyard "Ocean" from Mykolaiv was selected to implement the corvette program of Ukraine. Turkish shipbuilder signed minutes with Ocean Shipyard, responsible for armament installation when the final agreement is signed. UAH 3.8 bn were allocated to the corvette construction program in 2021.