Ukraine Names first Ada-class Corvette Hetman Ivan Mazepa
The corresponding Decree No. 586/2022 is published on the website of the head of state. "To restore the historical traditions of the national army, to perpetuate the memory of the outstanding Ukrainian statesman Ivan Mazepa, hetman of the Zaporizhzhya Army, I decree: Assign the name of Hetman Ivan Mazepa to the "Ada" class corvette of the Naval Forces of the Armed Forces of Ukraine and to name this corvette "Hetman Ivan Mazepa" in the future, the document says.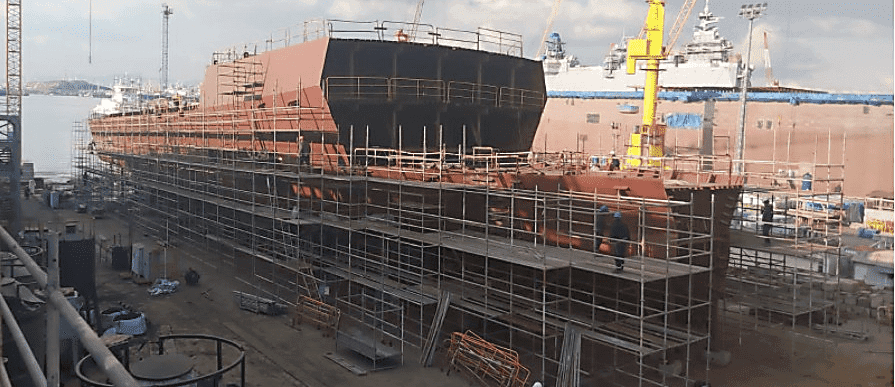 The Ministry of Defence of Ukraine concluded a contract to construct two corvettes with Turkish companies in December 2020. The Turkish company STM Defence signed a memorandum with the Ukrainian factory "Ocean" from Mykolaiv, which should carry out weapons installation in case a final agreement is signed.
The work for the first corvette began in January 2021, steel was cut, and sections were formed. The corvette was laid down in Turkey in September 2021 at RMK Marine shipyard. The hull of the first Ada-type corvette for the Ukrainian Navy began to be assembled in December 2021. According to preliminary plans, the second ship of this class was to be laid down in 2023.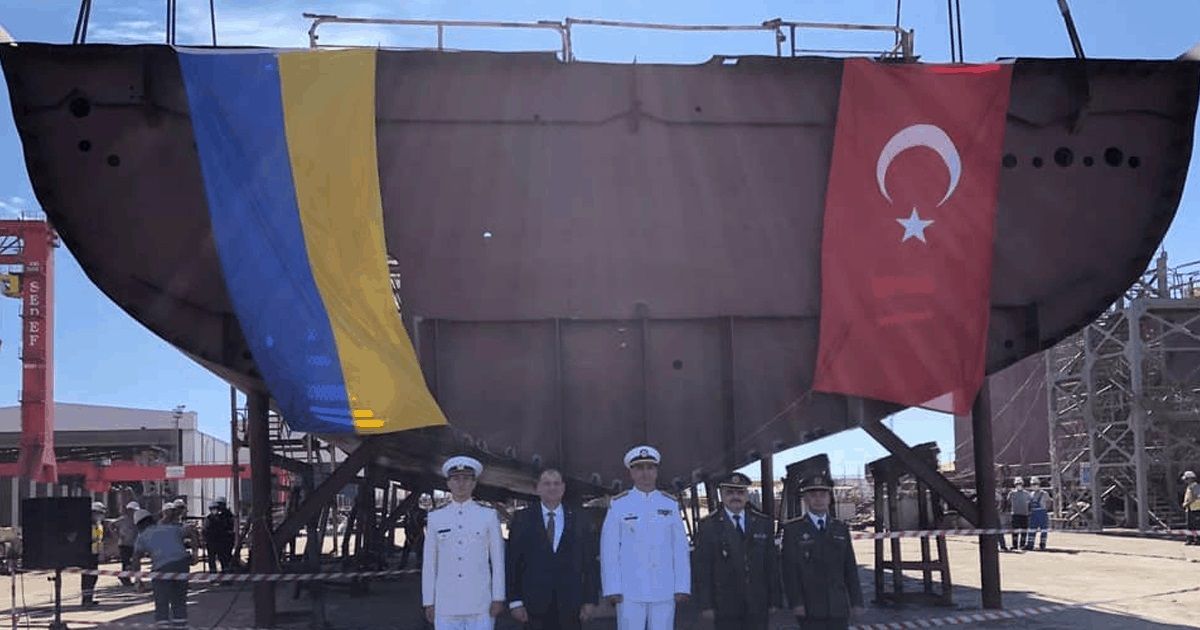 Previously, it was planned that by the end of 2022, the ship with partial equipment would be towed to Ukraine for completion. During 2023, the corvette was to be equipped with the necessary equipment and weapons, and state tests were to begin.
But due to the Russian invasion, the fate of implementing these plans remains unknown.
The corvettes will be able to adapt to all currently available types of anti-ship missiles, both foreign-made and domestically developed. The new corvette should be accepted into the Navy in 2024. According to plans, the Navy will have a tactical group of missile boats and an Ada-type corvette in the same year.
Hetman Ivan Mazepa's real name is Ivan Stepanovych Mazepa, and he served as the Hetman (military leader) of Zaporizhian Host in 1687–1708. He was awarded the title of Prince of the Holy Roman Empire in 1707 for his efforts for the Holy League, an alliance of European nations formed against the Ottoman Empire. He served an essential role in the Battle of Poltava (1709) where after learning that Tsar Peter I intended to relieve him as acting Hetman (military leader) of Zaporizhian Host and to replace him with Alexander Menshikov. He deserted his army and sided with King Charles XII of Sweden. The political consequences and interpretation of this desertion have resonated in the national histories of Russia and Ukraine. The Russian Orthodox Church laid an ex-communication on Mazepa's name in 1708 and still refuses to revoke it.