UAE Orders Norinco AR3 Launchers
The Norinco AR3 is a Chinese artillery rocket system specifically designed for export. This is the first known export order for the AR3, which carries two munitions pods, each of which can hold five 300 mm Fire Dragon 140 INS/GNSS-guided missiles or four 370 mm Fire Dragon 280 missiles. It can also carry two 750 mm Fire Dragon 480 tactical ballistic missiles with a range of 290 km, a 480 kg warhead, and a circular error probability (CEP) accuracy of 30 m. It was first made public in 2011.
A crew of five operates this artillery rocket system. Rockets can also be launched from the vehicle remotely. After firing the missiles, the vehicle can leave the firing position in one minute. A quick redeployment allows the military to avoid counter-battery fire. The launcher vehicles can work in the battery, battalion, or autonomous mode. AR3 batteries include launcher vehicles, reloading vehicles, command post vehicles, meteorological survey vehicles, and other support vehicles.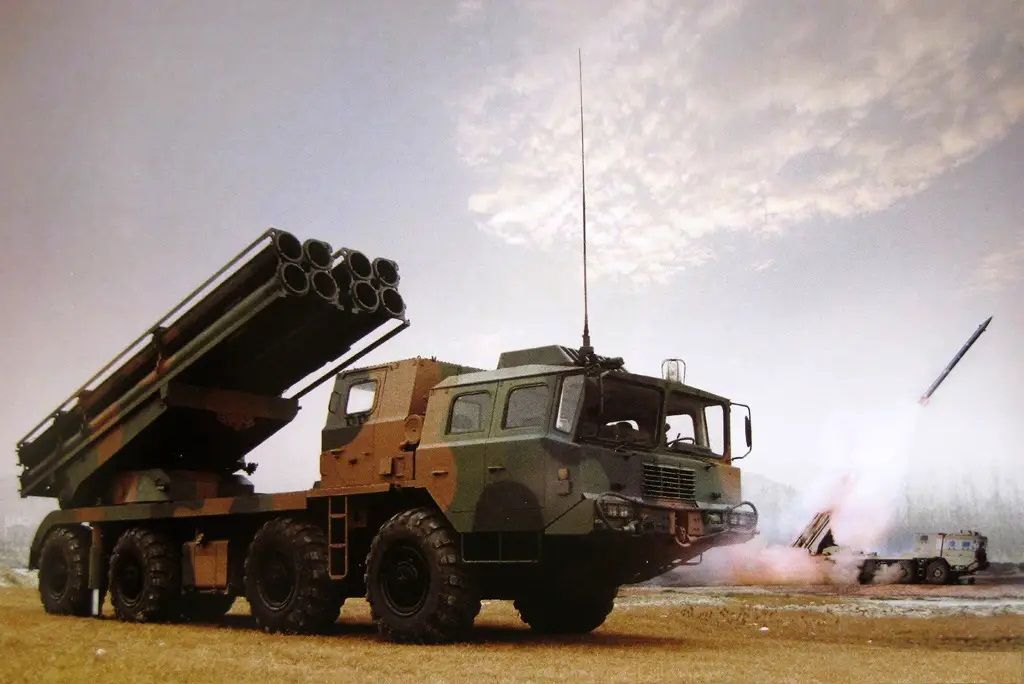 The AR3 is built on a Wanshan WS2400 special wheeled chassis with an eight-wheel configuration. The most recent Chinese large-calibre multiple-launch rocket systems use the same wheeled chassis.