UAE Delegation Visits Turkiye to Invest in Defence Industry
According to Hürriyet Daily, a large delegation from the UAE came to Turkiye. Seeking investment opportunities in Turkiye, UAE may invest 25-30 billion dollars in Turkiye, primarily for the energy and defence industry. The publication states that the delegation held two separate meetings with representatives of the relevant ministries. The focus was increasing trade between the two countries through infrastructure projects such as the defence industry, metro and high-speed trains, especially renewable energy.
Turkish defence industry companies established relations with UAE at the IDEX'23 Fair in Abu Dhabi in February 2023. Agreements were signed to export various products, such as UAVs, smart ammunition, and armoured vehicles. On the other hand, the UAE and Türkiye might jointly develop precision-guided munitions.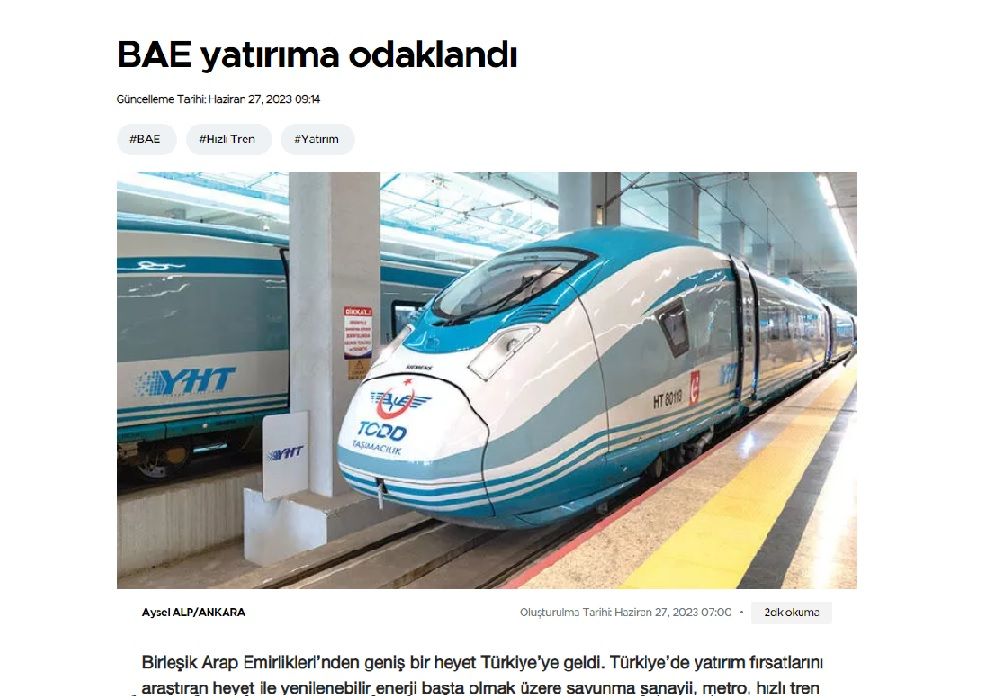 The UAE is also closely interested in supplying attack helicopters from Turkiye. During IDEX'23, a Memorandum of Understanding (MoU) was signed between Roketsan and Tawazun. Within the scope of the Memorandum of Understanding, Tawazun Council and ROKETSAN will continue to work in close cooperation to provide the UAE with the latest technologies and competitive system solutions. Likewise, various cooperation agreements were signed between the UAE and Turkish companies Andar and Qualcomm.
President Recep Tayyip Erdoğan is scheduled to pay an official visit to the UAE with a large delegation after the holiday. It is stated that the two-day work of the UAE delegation, which came to Turkiye, is the preliminary work of the protocols likely to be signed during this visit.
The UAE has set up a $10 billion fund to support investments in Turkiye as the two countries signed a string of accords in 2021