TUSAŞ Malaysia Office signed the first Cooperation Agreement
TUSAŞ and SIRIM will cooperate on R&D projects in aviation, training and consultancy in aviation certification. They will also work together on Industry 4.0, machinery and manufacturing, design and analysis required projects.
TUSAŞ General Manager Professor Temel Kotil said, "We are excited to sign the first bilateral agreement in our Malaysia office, which we opened. With this development, which will contribute to Malaysia's aviation industry development, we will realise a series of joint projects that will also benefit our company. As an important player in the world aviation ecosystem, we will continue to contribute to the capabilities of the two countries in this field."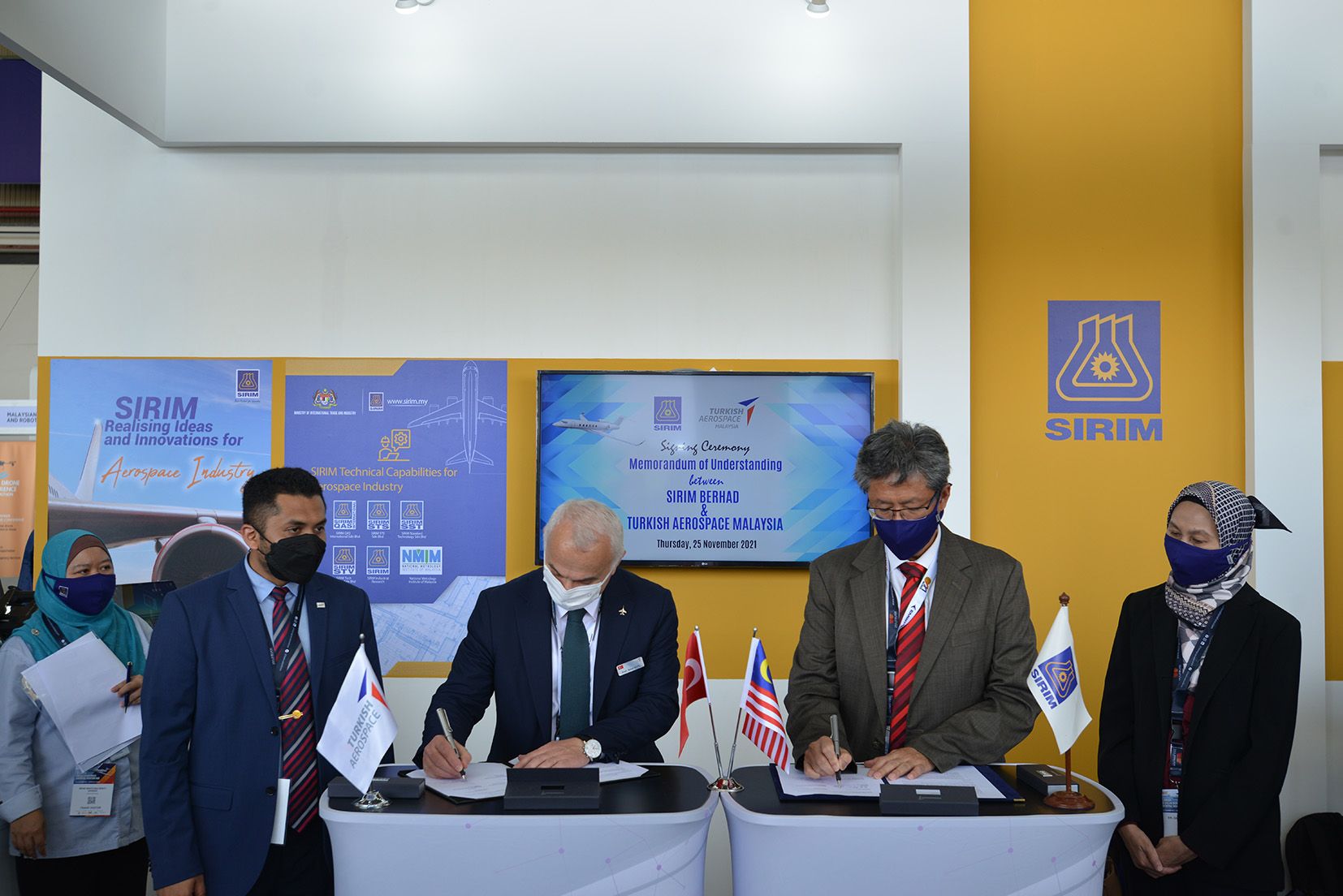 SIRIM Berhad, originally known as the Standard and Industrial Research Institute of Malaysia (SIRIM), is a Malaysian government-owned corporation that reports to the Minister of Finance Incorporated. It has been entrusted by the Malaysian Government to be the national organisation for standards and quality and as a promoter of technological excellence in the Malaysian industry.