Turkiye Unveils the Turkish Fighter
The first prototype was received on the Final Assembly Line with a ceremony held at TUSAŞ facilities on November 21st. The prototype lacks the landing gear for the moment, but according to the initial plans, the roll-out ceremony will be held on March 18, 2023. The aircraft will have theGE Aviation F110 Turbofan engines installed.
President of SSB Professor İsmail Demir and TUSAŞ Chairman of the Board Professor Rafet Bozdoğan attended.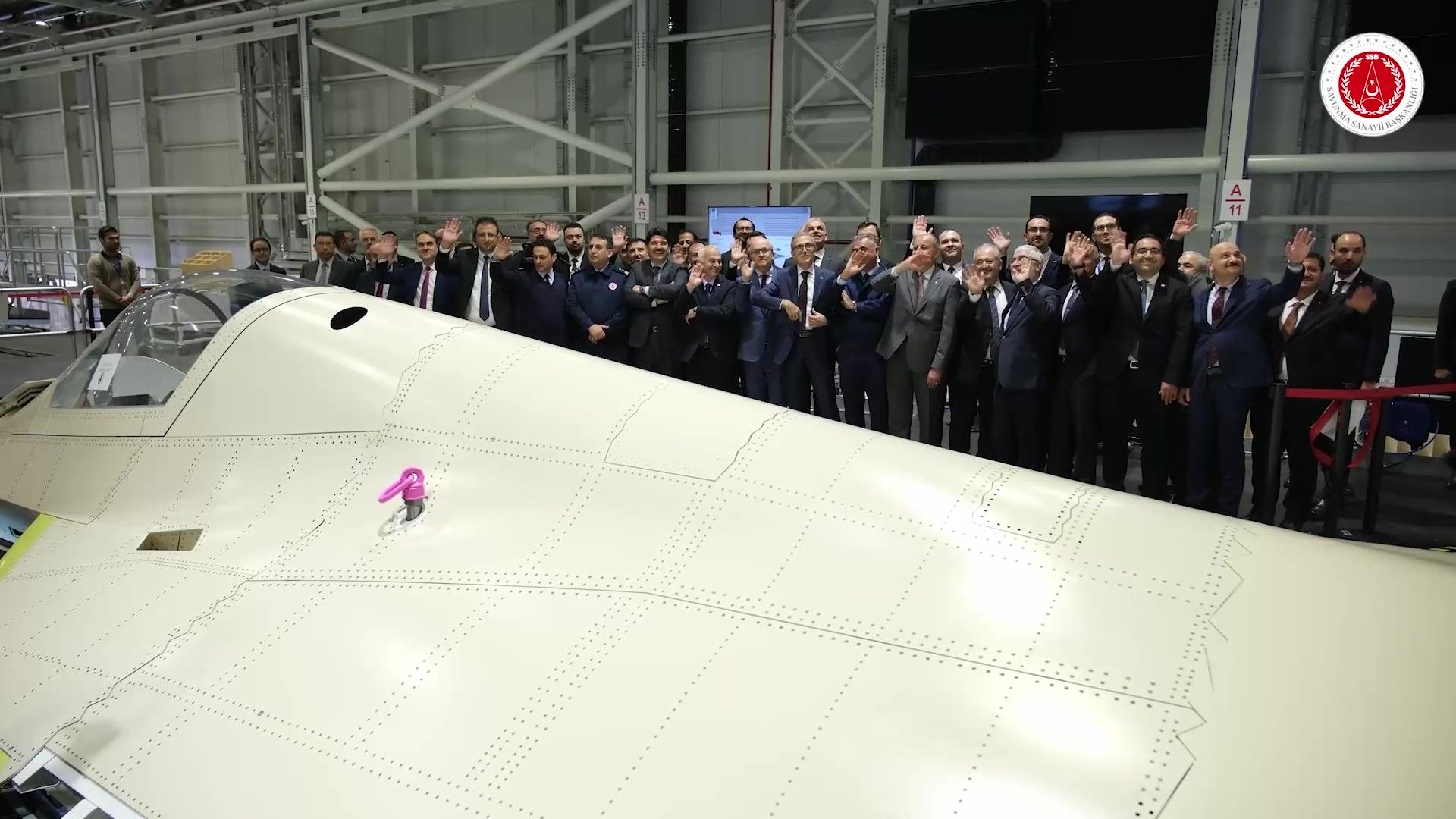 The maiden flight is planned for the end of 2026, and the first delivery of TF Block 1 configuration aircraft is scheduled for 2029.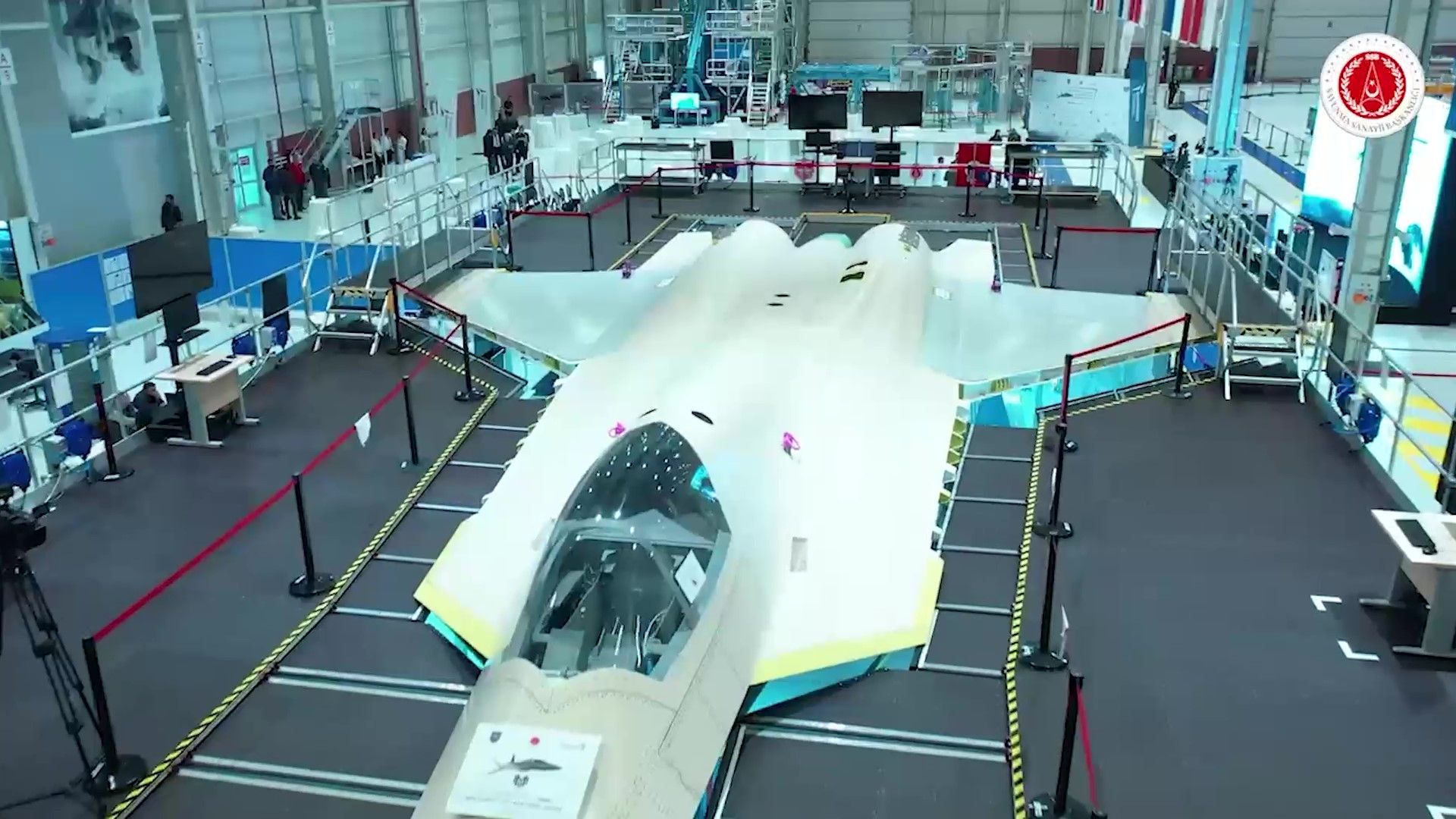 Related Content: