Turkish- Saudi-Pakistani Tripartite Committee Discusses Defence Cooperation
Saudi Arabia's Ministry of Defence announced that representatives from Saudi Arabia, Turkiye and Pakistan hold their first meeting on defence cooperation in Riyadh.
The ministry announced on its website and social media accounts that Saudi Arabia's Assistant Minister of Defence Talal Al Otaibi, Pakistani Army's Chief of General Staff Lt Gen Muhammad Saeed and Turkish Deputy Minister of Defence Celal Sami Tüfekçi attended the meeting.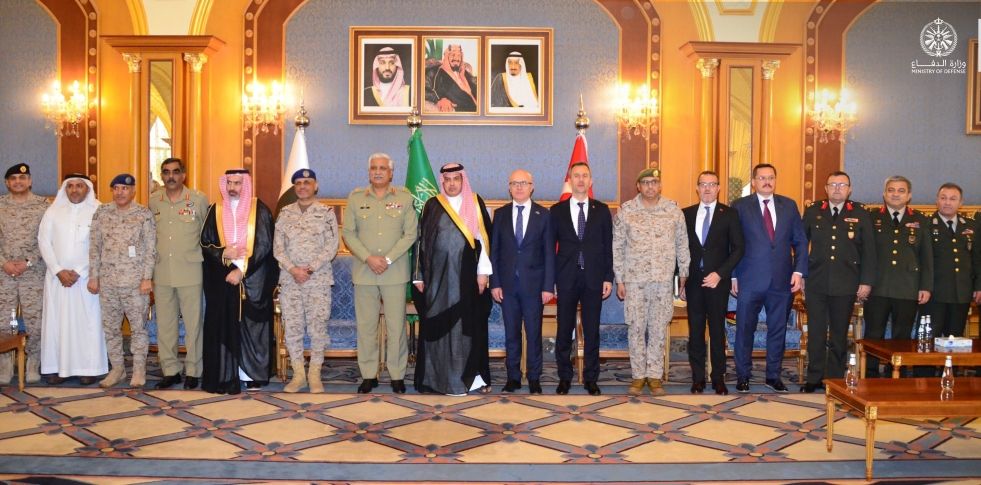 The state-owned Saudi Press Agency reported that the Turkish-Pakistani Tripartite Committee was held for the first time to enhance defence cooperation.
No detail about the meeting was revealed; it was stated that delegations discussed developments in the defence industry, in addition to technology transfer and localisation and scientific research.
The Saudi-Turkish task force also held a meeting. Saudi and Turkish counterparts Al Otaibi and Tüfekçi head this meeting in the presence of Haluk Görgün, president of the Turkish defence industry agency SSB.
Turkish defence company Baykar has recently sold USD 3.1 billion worth of AKINCI UAV to the Kingdom. Baykar will create an infrastructure in Saudi Arabia.