Turkish Private Shipyards Kick-Off Frigate Program
Turkish private shipyard reaches a new milestone today. SSB, STM Defence and TAİS have signed a contract to continue the "İSTİF Class" Frigate Programme for the Turkish Navy. STM-TAİS OG Business Partnership will realise the delivery of three Frigates.
SSB President Professor İsmail Demir, STM General Manager Özgür Güleryüz, Sedef Shipyard Chairman of the Executive Board and TAİS Chairman Metin Kalkavan, Anadolu Shipyard Chairman Süalp Ömer ÜRKMEZ, Sefine Shipyard Chairman Demir Koloğlu attended the ceremony.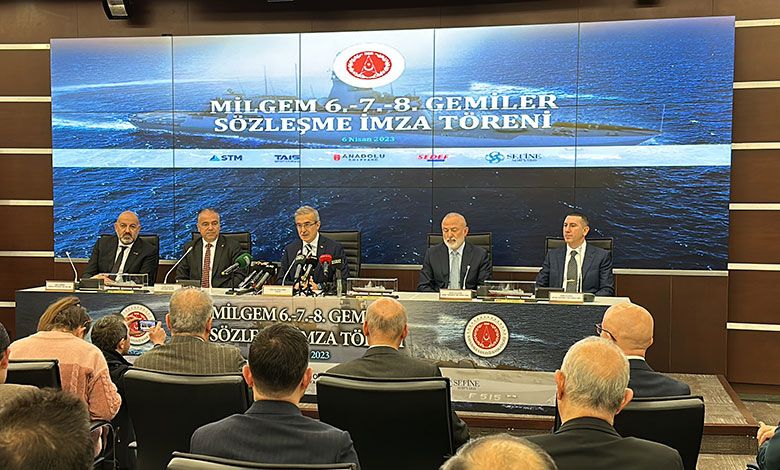 The decision to build the 6th, 7th and 8th frigates of the MİLGEM project was made by the Turkish Defence Industry Executive Committee (SSİK) in December 2022, and these three new ISTIF-class frigates will be built by the collaboration of TAIS Shipyards (formed by the merger of three shipbuilding industry, Anadolu Shipyard, Sedef Shipyard and Sefine Shipyard) and STM.
Each of these frigates will be built in one of the shipyards that form TAIS Shipyards, Anadolu, Sedef and Sefine. The construction of all three frigates will start simultaneously and shall be completed and delivered to the Turkish Navy in no later than 36 months. The Steel Cutting Ceremony will take place in the upcoming months.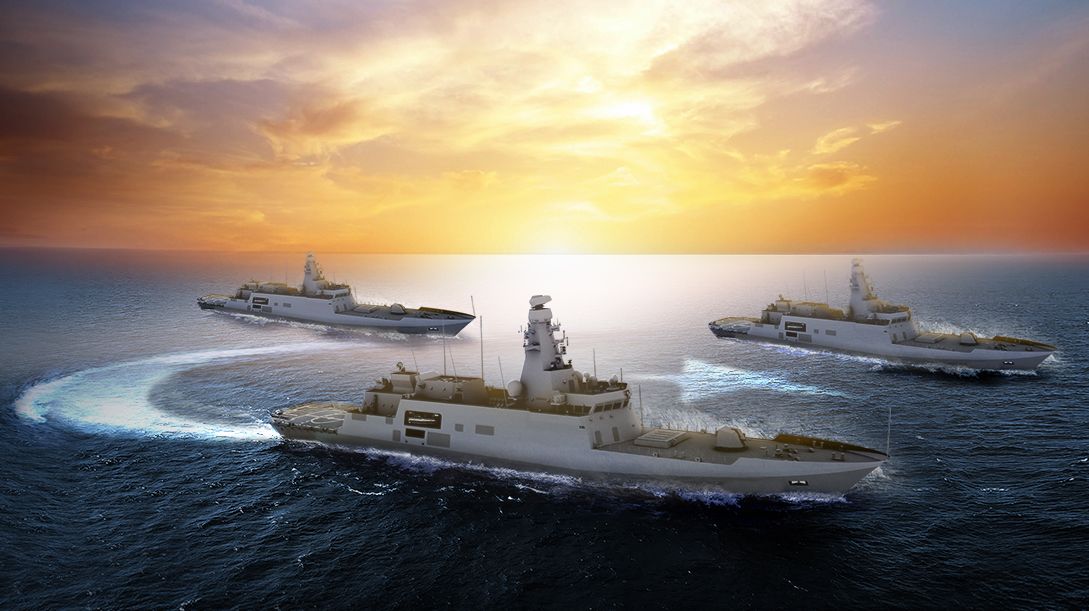 TAIS Defence Industry and Business Development Inc. were founded as a separate organisation for marketing and business development of naval warship projects in global markets.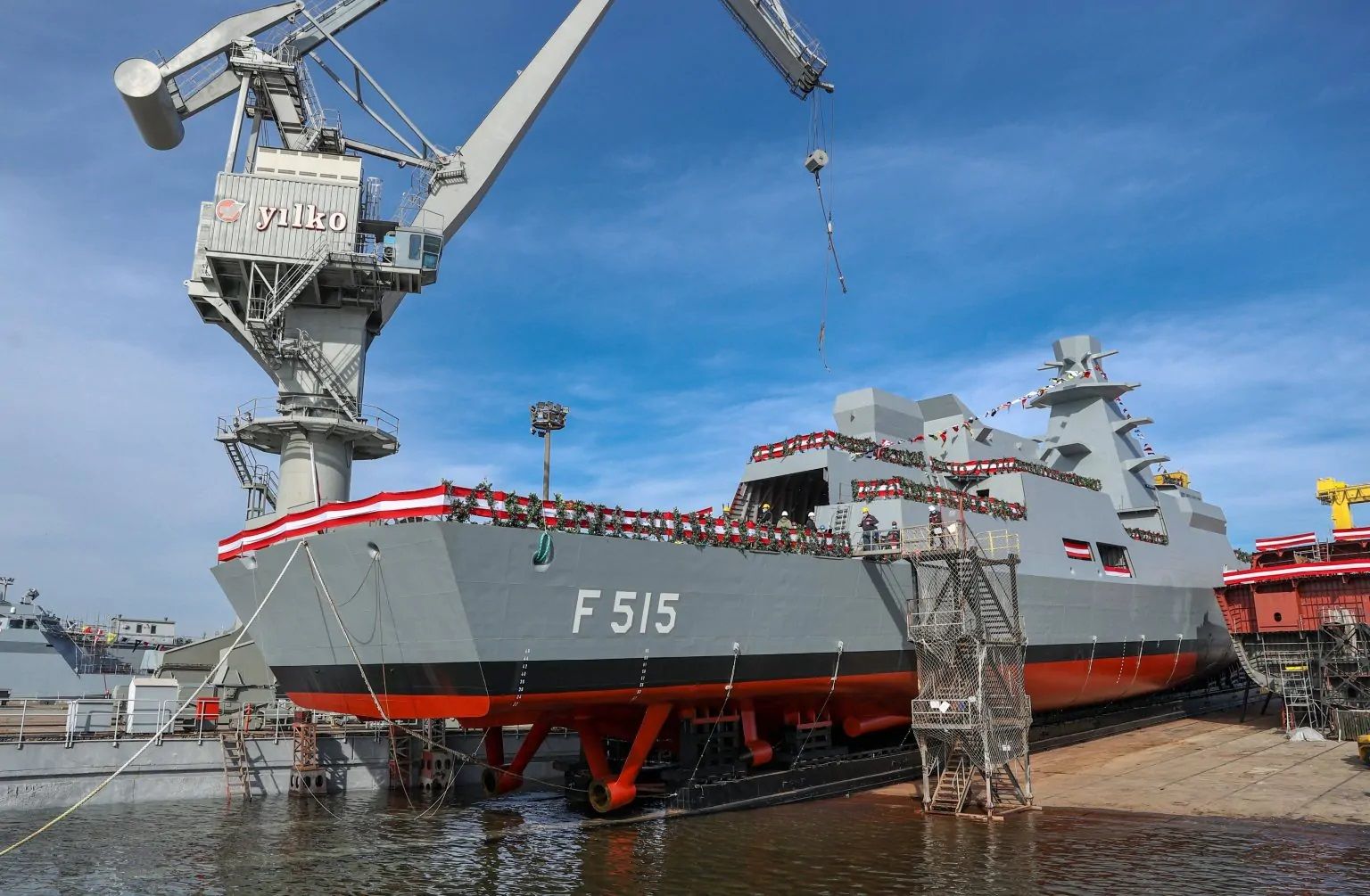 SSB President Demir made a speech during the ceremony and said, "Thanks to the development of high-tech critical systems of our ships, which have many nationally developed platforms and war systems, our country's domesticity rate in this field has reached 75 per cent. We will now equip our ISTIF Class Frigates with all sensor and weapon systems and air defence capabilities we developed nationally. Our localisation efforts will not be limited to this. For example, we will continue our efforts in many areas, Helicopter Catch System and various components of the Main Propulsion System. I wish success to all companies that will participate in constructing our frigates, which we will start at the same time in three different shipyards and complete in 36 months."
National solutions include the 76 mm naval gun, the close air defence system Gökdeniz, the three-dimensional search radar Cenk-S, the fire control radar Akrep, the illumination radar, the torpedo tube, the National Vertical Missile Launch System MIDLAS, Hisar-D will take place on all three ships. Thus, the locality rate in the systems and sub-systems included in the ships will also increase.
The MİLGEM İSTİF-Class Frigate Project, which has different features from ADA class corvettes in terms of structure, will have various milestones for the Turkish defence industry. The electronic weapon systems will be produced in Turkiye. The I-Class Frigates' primary missions will be anti-submarine, surface and air defence warfare. The first national frigates, extended by ten meters due to equipment changes and additions made in the weapon systems according to the ADA class, have a displacement of 3100 tons, a length of 113 meters and a width of 14.4 meters. MİLGEM İ class Frigate differs from ADA class corvettes with its ability to have air defence guided missiles.