Turkish Navy Officially Received the TCG Anadolu Amphibious Assault Ship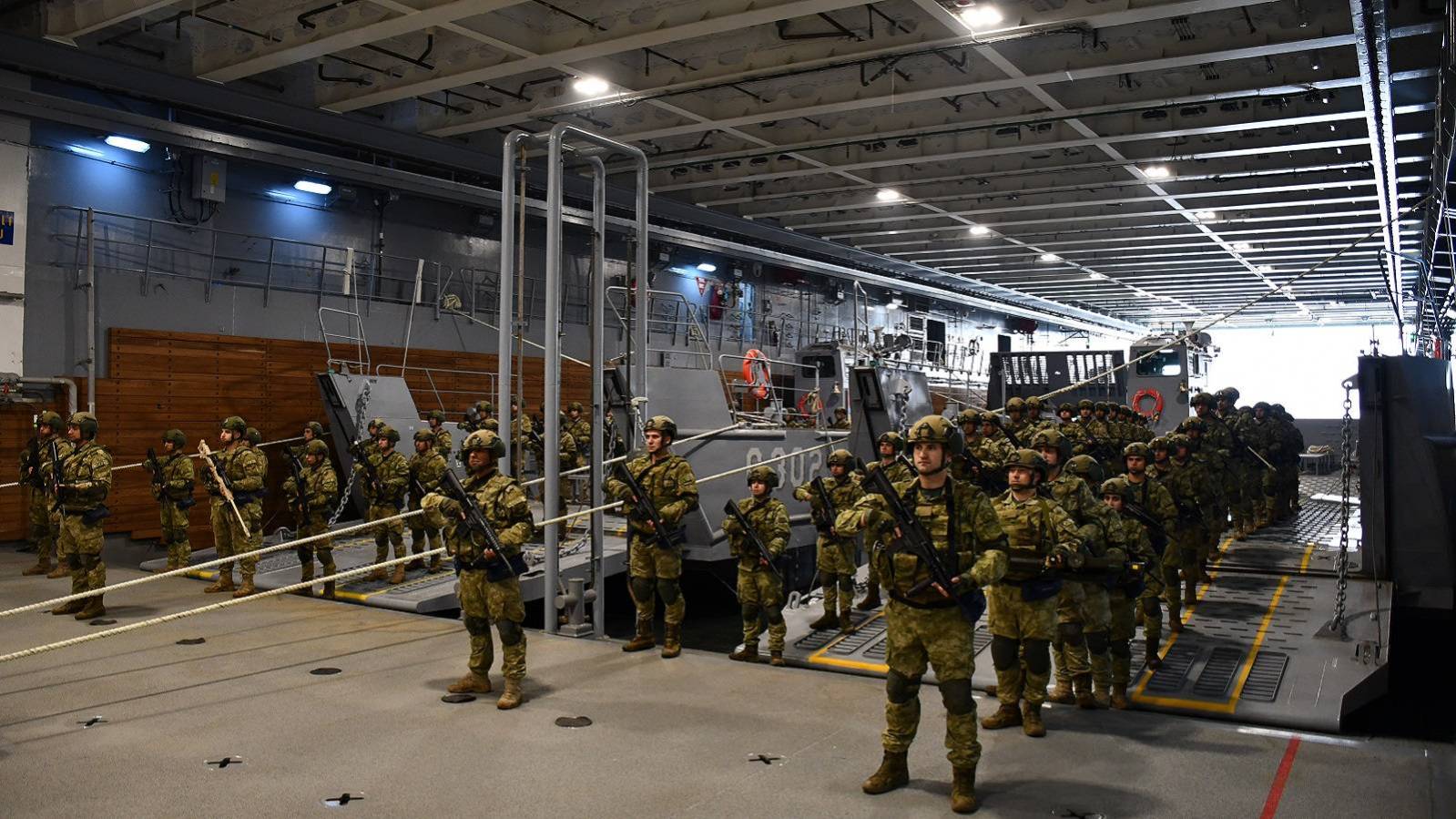 The ship was co-built by Navantia from Spain and the Sedef shipyard, Turkiye. The design is based on the ship Juan Carlos I. Navantia, providing transfer of technology, equipment and technical assistance to the primary contractor, Sedef shipyard.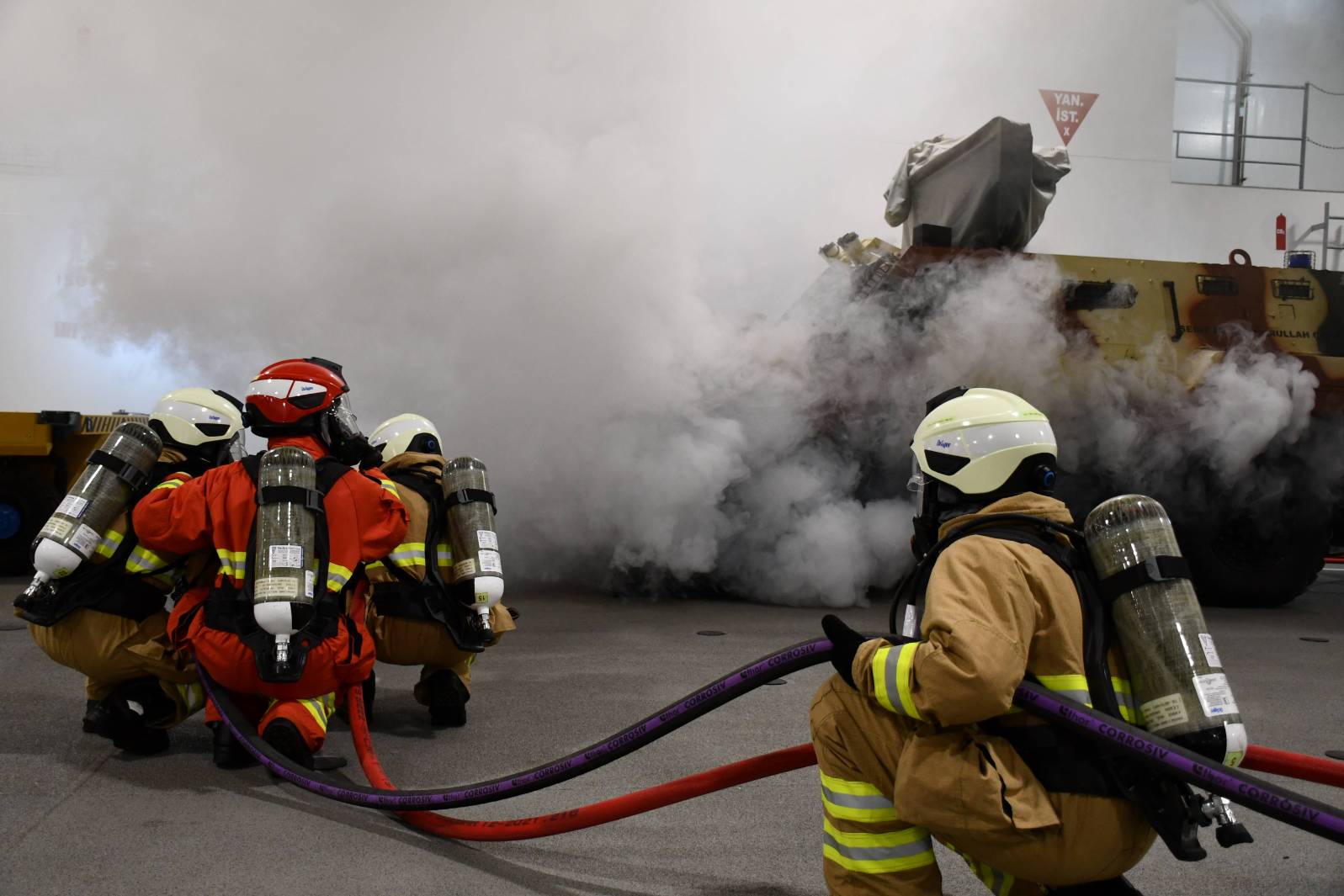 Construction work started on 30 April 2016 from the Sedef shipbuilding facility in Istanbul, with the laying of the keel on 7 February 2018.Regarding the specifications, TCG Anadolu has a displacement of 27,079 tonnes, a length of 232 m, a width of 32 m and a draught of 6.9 m. The driving force is five Navantia Man Diesel Generator engines with a capacity of 8,000 kW (11,000 hp) each, two Siemens SiPOD systems with a total of 11 MW (15,000 hp) each, and two bow thrusters with a capacity of 1,500 kW (2,000 hp). It is known that Juan Carlos 1 experienced some propulsion system malfunction. High-level officials from SSB told TurDef that the Turkish version would not undergo such problems due to design alterations.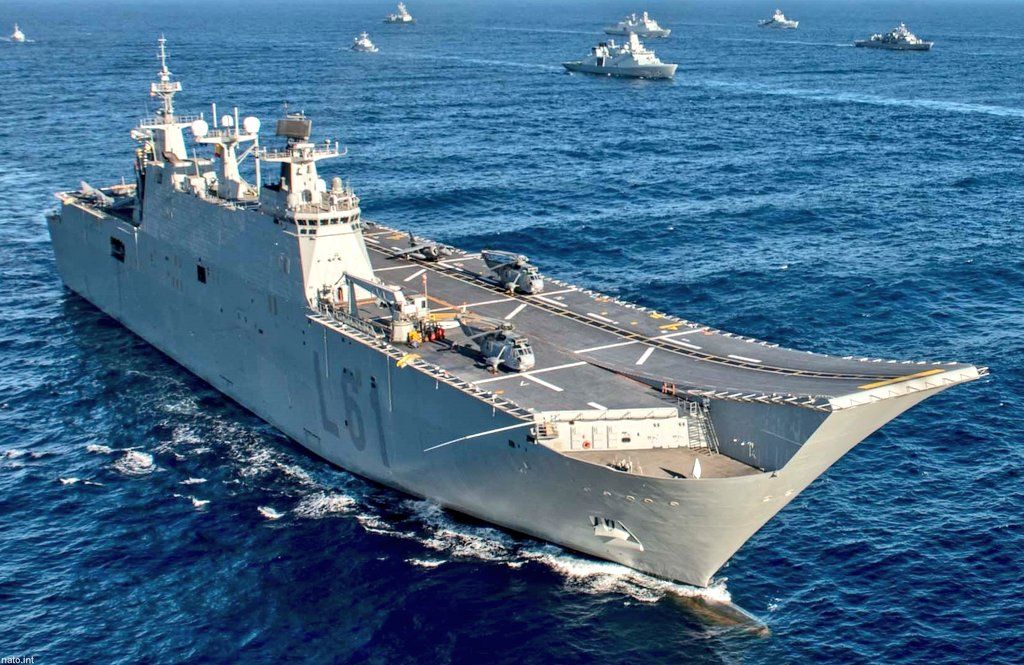 The ship can reach a maximum speed of 21 knots (39 km/h). It has an operating range of 9,000 nautical miles (17,000 km) and a cruising speed of 16 knots (30 km/h).TCG Anadolu is equipped with sensors and processing systems, including the SMART-S Mk.2 S-band 3D radar, SPN-720 Naval Precision Approach Radar, GENESIS-ADVENT Combat Management System, IRST, IFF, TDL, VMF, SATCOM, LWR, DDS, as well as a torpedo defence system.TCG Anadolu is intended to meet the various needs of the Turkiye Navy, including carrying out long-range military combat missions, serving as a command centre, to humanitarian relief operations.