Turkish Defence and Aviation in 2022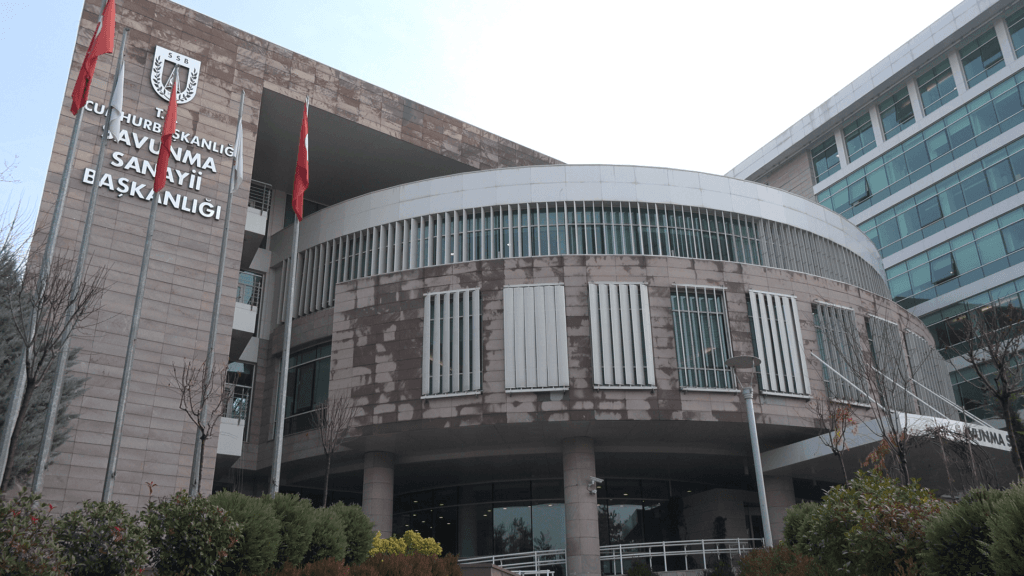 Some of the main targets were;• The development and production of parts of the Turkish Fighter Aircraft (TF)• The first deliveries of the indigenous helicopter GÖKBEY to the Gendarmerie General Command• The roll-out of Jet Training and Light Attack Aircraft HÜRJET• The delivery of HÜRKUŞ Close Air Support Training (HYEU) aircraft• The delivery of Mini UAV-D systems and Mini UAV BOYGAs that drop ammunition• To conduct the maiden flight of Bayraktar TB3 Armed UAV• To deliver the first batch of BOZDOĞAN and GÖKDOĞAN air-to-air missiles.• To integrate Gökdeniz Close-in Weapon System (CIWS) into the TCG ISTANBUL Frigate• To deliver the first batch of SUNGUR Portable Air Defence Missiles• To deliver the first batch of KARAOK ATGM• To deliver the first batch of PARS 6x6 Mine Protected Vehicles• The first delivery of the Armoured Amphibious Assault Vehicle ZAHA• To deliver the first batch of Armoured Combat Vehicle-ZMA with a modernised and integrated unmanned gun turret• To sign MILGEM 6-7-8th ship contracts.• The integration studies of Bayraktar TB3 Armed UAV to the Multi-Purpose Amphibious Assault Ship ANADOLU would begin.• First New Type of Submarine Project would begin sea trials, and the 2nd Submarine will be towed into the dock.• New unmanned sea vehicles projects would start• KTJ3200 Turbojet Engine to be used in SOM and ATMACA missiles would be delivered• First deliveries of Early Warning Radar System ERALP, Low Altitude Radar System ALP and Airport Traffic Radars (HTRS) would be made• The first x-ray vehicle and container scanning system, MİLTAR (National Scanning System), would be installed at the facility of the Ministry of Commerce in İzmir Alsancak Port.• The installation of the Gendarmerie Smart Control Point and the Gendarmerie Smart Patrol Application would begin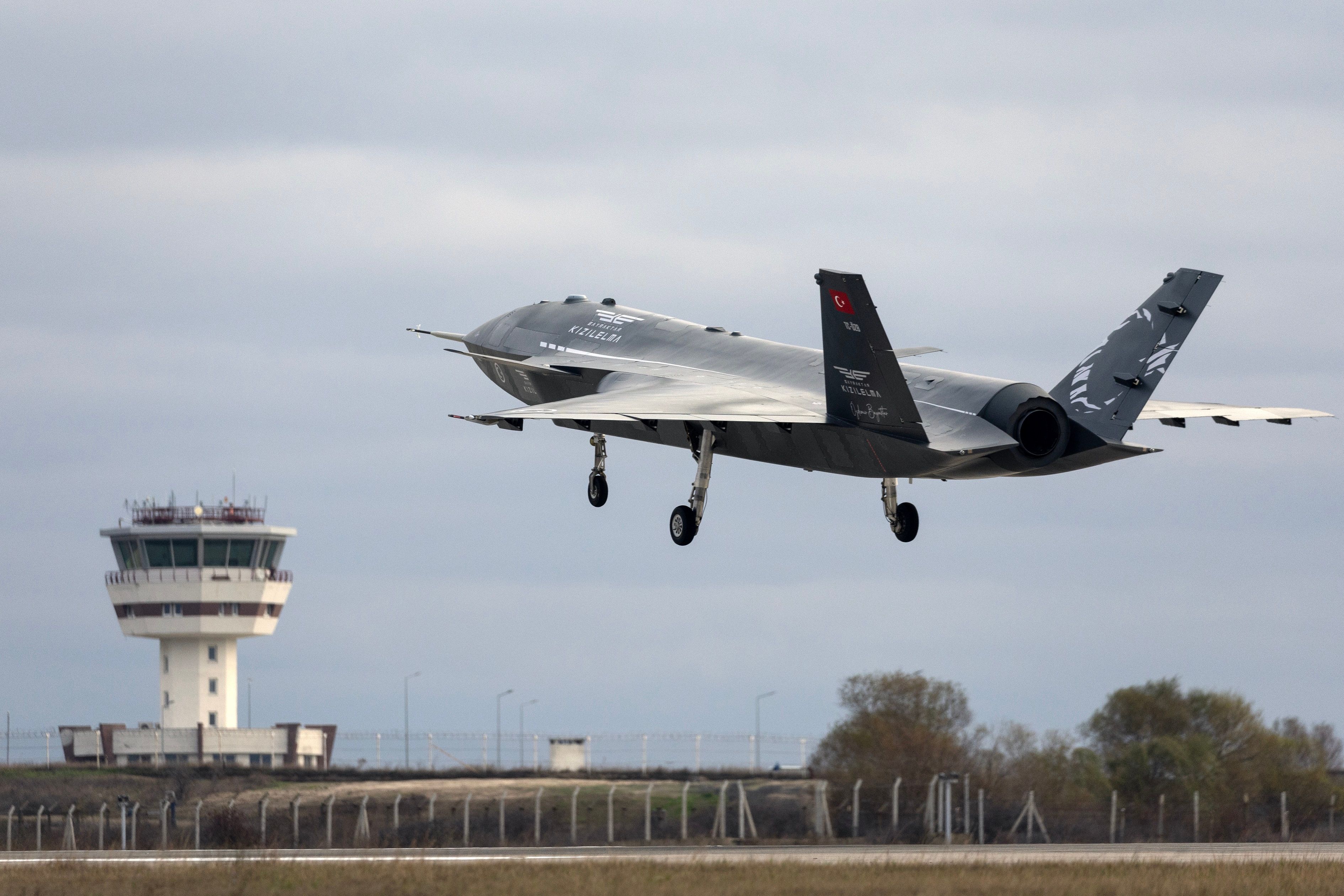 Even though there were many declarations and expectations about the delivery of TCG Anadolu to the Turkish Navy in 2022, this target was not mentioned in the timetable. The maiden flight of Baykar's Kızılelma jet engine UAV was not on the agenda either. None of the major missile Surface-to-surface, Surface-to-Air defence missile projects were mentioned as they require confidentiality until it is succeeded.As of December 31, 2022, some of the achievements are;Turkish Fighter (TF) Composite building was put into service, and TF entered the final assembly line. Teber82, KGK82, LGK82, Tolun, and TRG-230 IHA were dropped from UAV. Boyga UAV entered the inventory.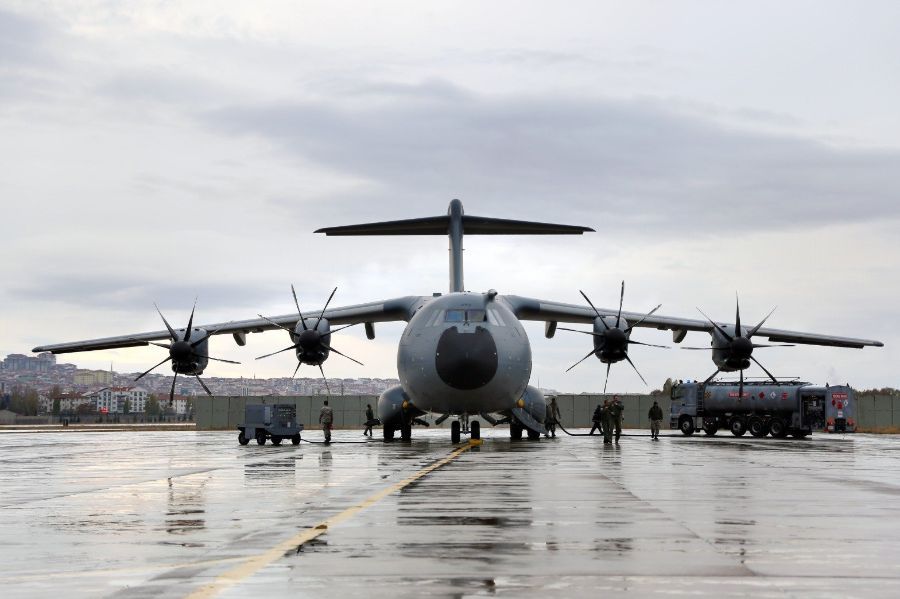 The F-16 structural improvement programme continues. An A400M fleet of 10 aircraft is completed, even though two of them were stuck in Kyiv for ten months. Baykar exported Akıncı UAV, and TUSAŞ exported T129 Atak helicopters for the first time. TCG Ufuk SIGINT ship is put into service. The first new generation submarine Piri Reis started its sea trials. Various types of AUSVs, Salvo, Sancar, Mir, Albatros-s, and Marlin, are introduced, and the contract to procure an AUSV Ulaq is signed with Ares Shipyard and Meteksan Defence. FNSS exported Kaplan medium tank. FNSS has also delivered Pars 6X6 mine-protected armoured vehicle, while ASELSAN delivered the modernised ACV-15. Leopard 2A4 modernisation continues. Hisar O RF test shots were made, but the year is completed with Siper 1 that hit the target over 100 km range. Sungur air defence entered the inventory. Tayfun surface-to-surface ballistic missile, which will eventually reach 1000 km, conducted its maiden test. The serial production of Tayfun will start in 2023 due to the recent Defence Industry Executive Committee (SSIK) decision. Kale Arge delivered KTJ3200 engines to SOMs. First deliveries of Early Warning Radar Systems ERALP and HTRS are conducted.
The war between Azerbaijan and Armenia caused a Canadian embargo to Turkiye on ISR payloads. ASELSAN developed its CATS to replace Canadian products. The CATS payload integration started in 2022, even though it was not envisaged beforehand.Most recent, SSİK decided to start MİLGEM 6,7 and 8th ship construction. The process will soon begin in 2023.Turkish Defence Ministry sent a Letter of Request (LoR) to the US to upgrade 79 F-16 aircraft to Block 70 Viper level and to acquire 40 F-16 Block 70. The Biden administration has not responded to the LoR yet, but the SSİK decided to upgrade all remaining F-16 fleet to Özgür Project level, which is almost equal to F-16 Block 60 + level as ASELSAN's MURAD AESA radar is integrated into the project.Turkish Utility Helicopter Project T-70 started the deliveries. Two helicopters have been delivered so far. The Gökbey indigenous helicopter is waiting for delivery, but it did not occur in 2022.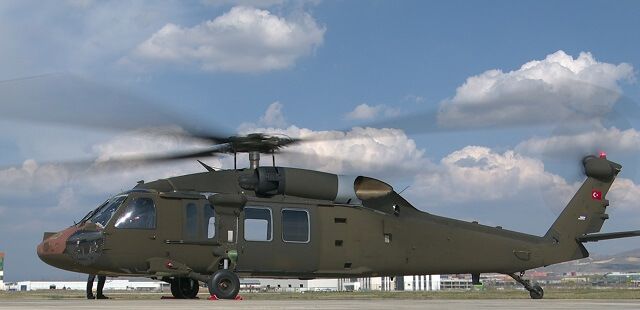 Gökdeniz Close-in Weapon System (CIWS) was supposed to be integrated into TCG İstanbul frigate. There is no declaration about the system. The last photo from the TCG İstanbul dates back to November. TCG İstanbul appeared in the background during the launching ceremony of Pakistan's PN MİLGEM third vessel. An OTO Melara 76 mm naval gun was seen on the ship, but Gökdeniz was not spotted. Turkish Naval Air Force has Meltem-3 Project that includes six P-72 Maritime Patrol Aircraft. The last two aircraft were supposed to be delivered. The fifth aircraft was delivered in 2022, and the sixth will be delivered in 2023.TUSAŞ's six Hürkuş aircraft are yet to be delivered to the Air Force.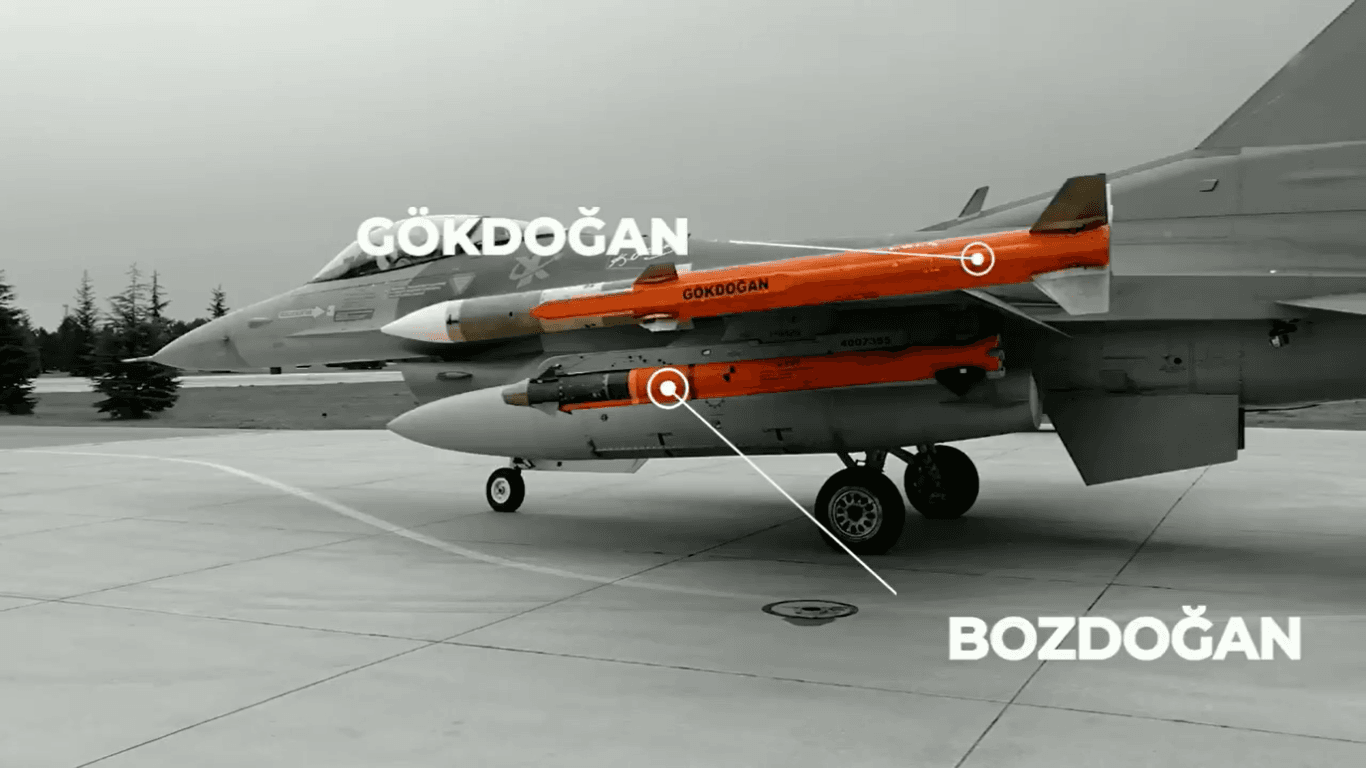 BOZDOĞAN and GÖKDOĞAN air-to-air missiles were supposed to be delivered to the Turkish Air Force. There is no open-source information on the matter, but SSİK decided to start the serial production of missiles. TÜBİTAK SAGE, the Institution responsible for the development, will also produce the missiles.Hürjet aircraft has rolled out recently, but the engines were missing. It is known that the engine was fitted in the last days of 2022, but it is too early to perform taxi tests.TB3 UAV with extended and foldable wings with extra horsepower would perform its maiden flight in 2022. The development of the UAV was postponed, and Baykar transferred its engineers to the KIZILELMA programme. Therefore there is no milestone progress on the programme.Turkish Marine Assault Vehicle (MAV) known also as ZAHA was supposed to be delivered to the Turkish Navy according to the programme. There is no information about the delivery.ASELSAN's Şahin, which fires 40 mm Airburst ammunition ATOM to counter UAVs, are in the inventory.ROKETSAN has delivered TRG-300 missiles to Bangladesh.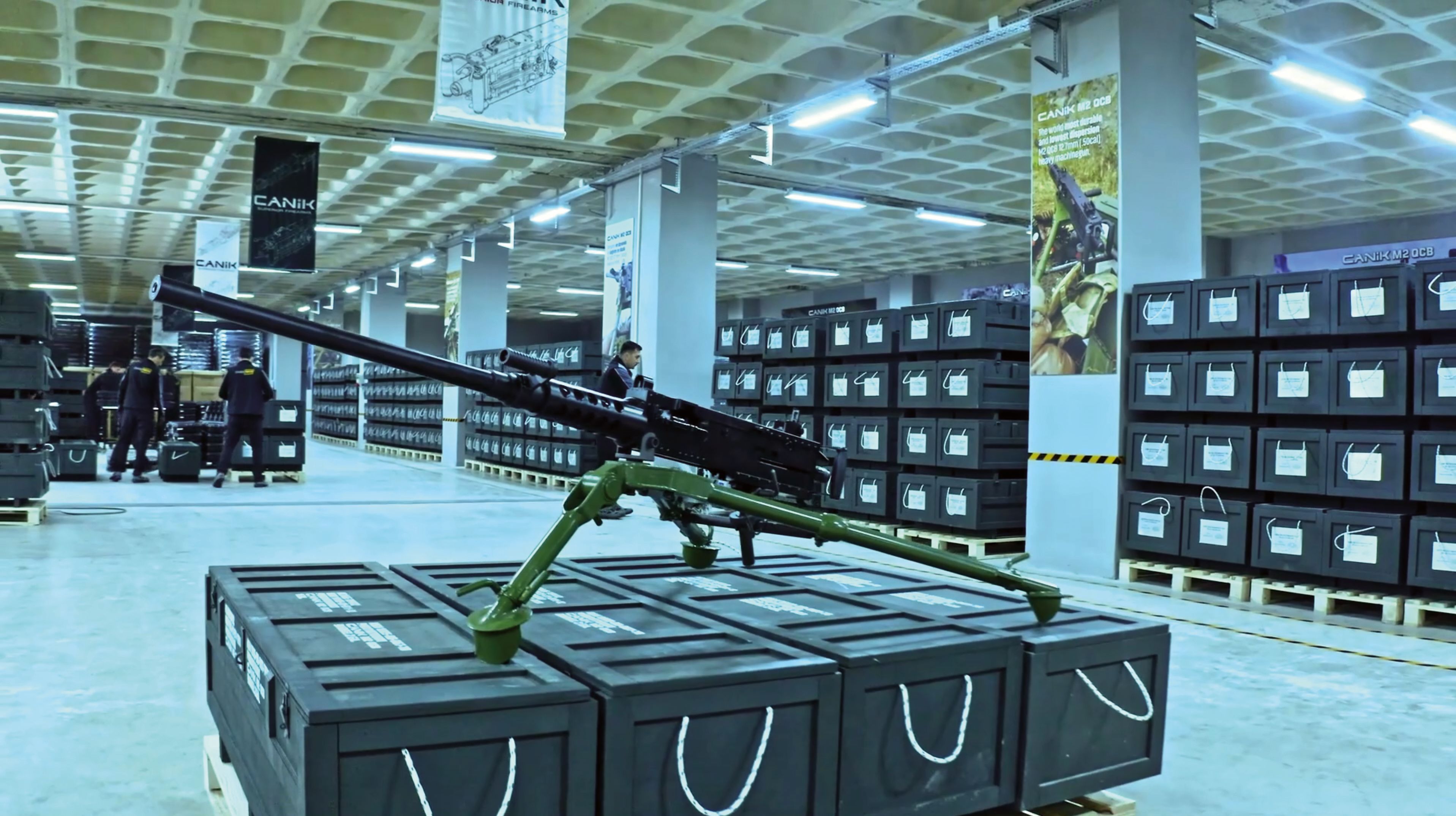 Samsun-based SYS company CANİK Delivered 750 12.7 QCB Anti-Aircraft to the Turkish Armed Forces.Roketsan's ALKA Directed Energy Weapon System (DEWS) passed the first tests.TUSAŞ is working on a jet engine UAV called Anka-3 for deep strike missions. According to the first images leaked, the UAV will have low RCS and carry the weapon in the inner bay.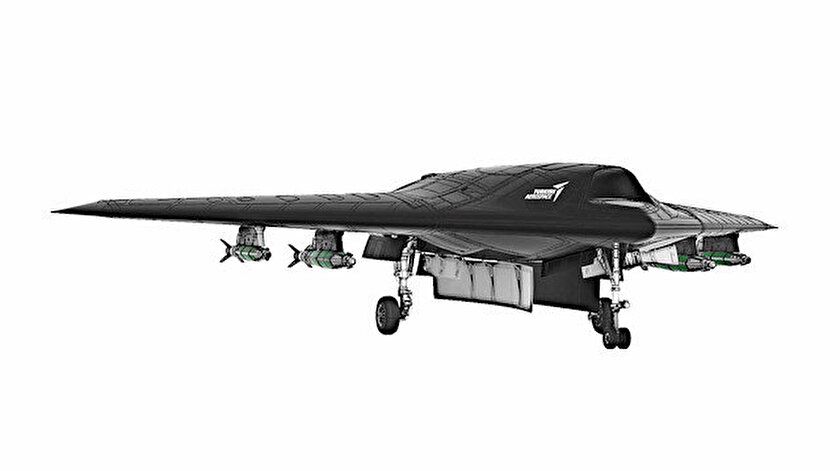 Makine ve Kimya Endüstrisi Inc (MKE Inc) has started delivering Boran towed howitzers to the Turkish Land Forces.Turkish indigenous anti-ship missile Çakır is tested in Sinop. It is counting days for Turkish inventory.Turkish Defence Ministry company ASFAT stated on December 6 that the Submarine Floating Dock would enter the inventory. Three months after its launch, ASFAT announced on its social media accounts that the dock had successfully passed the submersion tests.Roketsan conducted a test launch for the Turkish indigenous vertical launch system MİDLAS (Millî Dikey Atım Lançer Sistemi / Indigenous Vertical Launch System / VLS). The MİDLAS will be integrated into TCG İstanbul. According to the initial plan, TCG İstanbul would have US-made MK-41 installed, but due to US restrictions, Turkiye did its MİDLAS independently.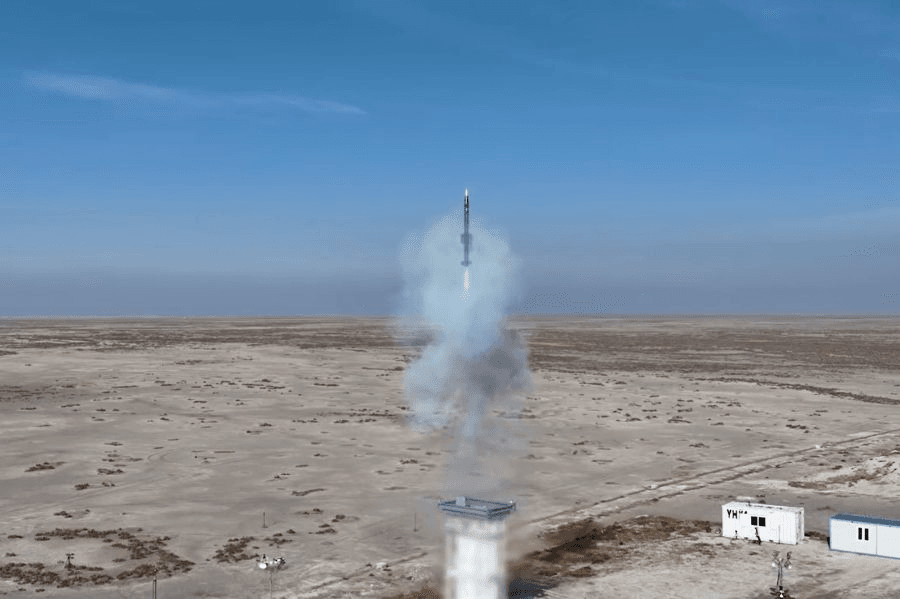 HAVELSAN presented the last member of its "Digital Troop" concept, the unmanned Ground Vehicle Kapgan. The Company brings its software expertise into unmanned systems. The Company cooperates with Yonca-Onuk to produce Sancar USV as well.Otokar has signed an export contract amounting to approximately USD 34 million to sell 4x4 Tactical Wheeled Armoured Vehicles, including their spare parts, maintenance and training services. The Company informed the Istanbul Stock Exchange about the deal.Nurol Makina has signed a Memorandum of Understanding (MoU) for the joint production of the 4x4 NMS in Indonesia.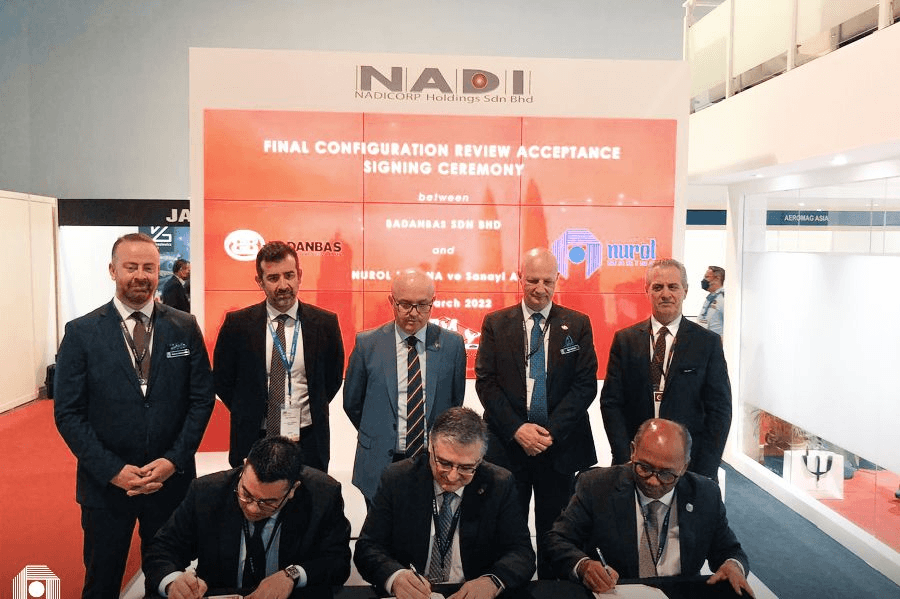 Repkon Defence presented a 40 mm Automatic Grenade Launcher RDS40-AGL solution for improved battlefield experience. The Company benefits from the flow-forming manufacturing technology, and it also believes that the launcher will function better as it is designed with the feedback collected from the end user.MİLTAR is installed at Alsancak Port.