Turkish Corvette TCG Kınalıada Visits Romania
Romania has recently cancelled the deal with the French Naval Group to build four Gowind 2500 multi-mission corvettes and renovate two Type-22 frigates. The Naval Group had established a partnership with the Romanian company Santierul Naval Constanta.
But the deal has experienced legal and financial challenges. Romanian Defence Ministry has recently decided to end the order with French Shipyard.
The cancelled order has a specific meaning for Turkish engineering company STM as it also applies to modernising Type 22 class frigates. Romania had decided to modernise its frigates and build corvettes separately back in 2015s. It was first heard that STM had won the modernisation tender in 2016 but was cancelled, so STM was no longer eligible to participate as it was only open to European Union member countries.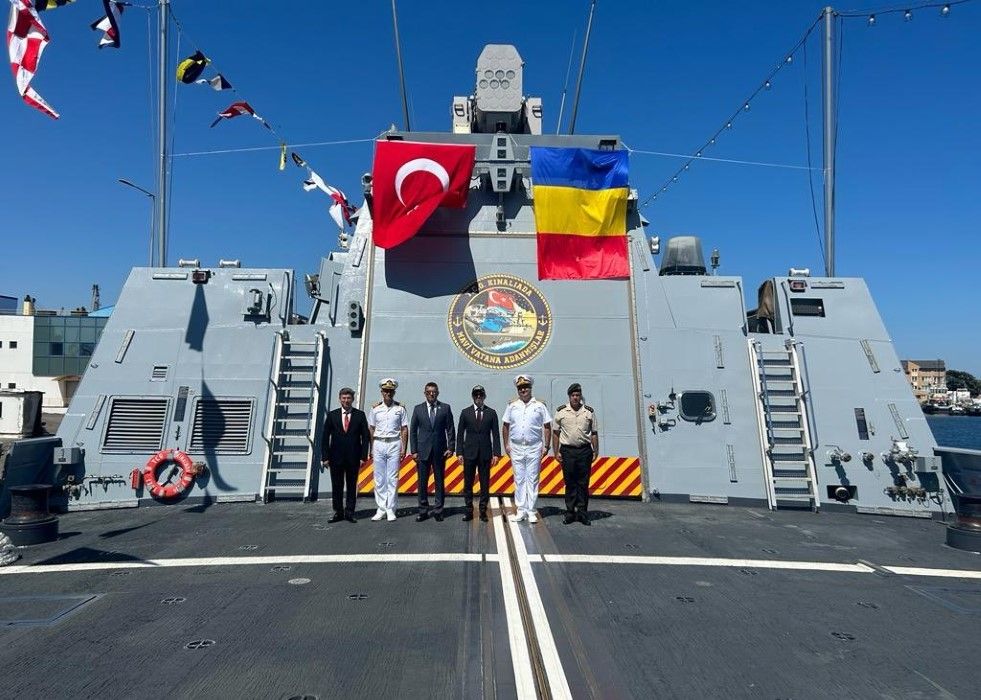 Ambassador of the Republic of Türkiye to Romania, Özgür Kıvanç Altan, shared photos from his social media account, stating that he visited the Turkish-made corvette TCG Kınalıada at the port. He underlined that, on the occasion of the visit to Port Constanța, Turkiye hosted a reception on board TCG Kınalıada. The Chief of the General Staff of Romania, General Daniel Petrescu, Chief of The Romanian Naval Forces, and Admiral Mihai Panait participated in the reception.
Turkish Navy has also written that Rear Admiral Tayfun Karataş, the Northern Task Group Commander and Commanding Officer of TCG KINALIADA, paid a courtesy visit to Romanian Fleet Commander Rear Admiral (UH) Cornel-Eugen Cojocaru.
Turkish Navy's MİLGEM Project has reached a new stage in the mean time. Defence Ministry company ASFAT Inc, built four Ada Class Corvettes for Pakistan and STM build one for Ukraine and the order for second vessel is expected to be signed anytime. Turkiye builds İ class frigates. The first vessel is on sea acceptance tests while three other frigates are at the shipyards, underconstruction.