Turkish Air Force gets Three AKINCI B Armed UAVs into Inventory
Baykar delivered six UAVs in total in August to the Air Force Command. The company delivered three AKINCI B Armed UAVs at the beginning of August 2022. The Ministry of Defence stated that AKINCI B configuration UAVs are equipped with two 750 hp Pratt & Whitney production PT6A-135A engines. AKINCI B Armed UAV has a 1500 kg payload capacity. It can carry ammunition weighing approximately 900 kg, such as HGK-82 (General Bomb converted into a smart bomb with precision-guided kit) or NEB (Penetrator bomb).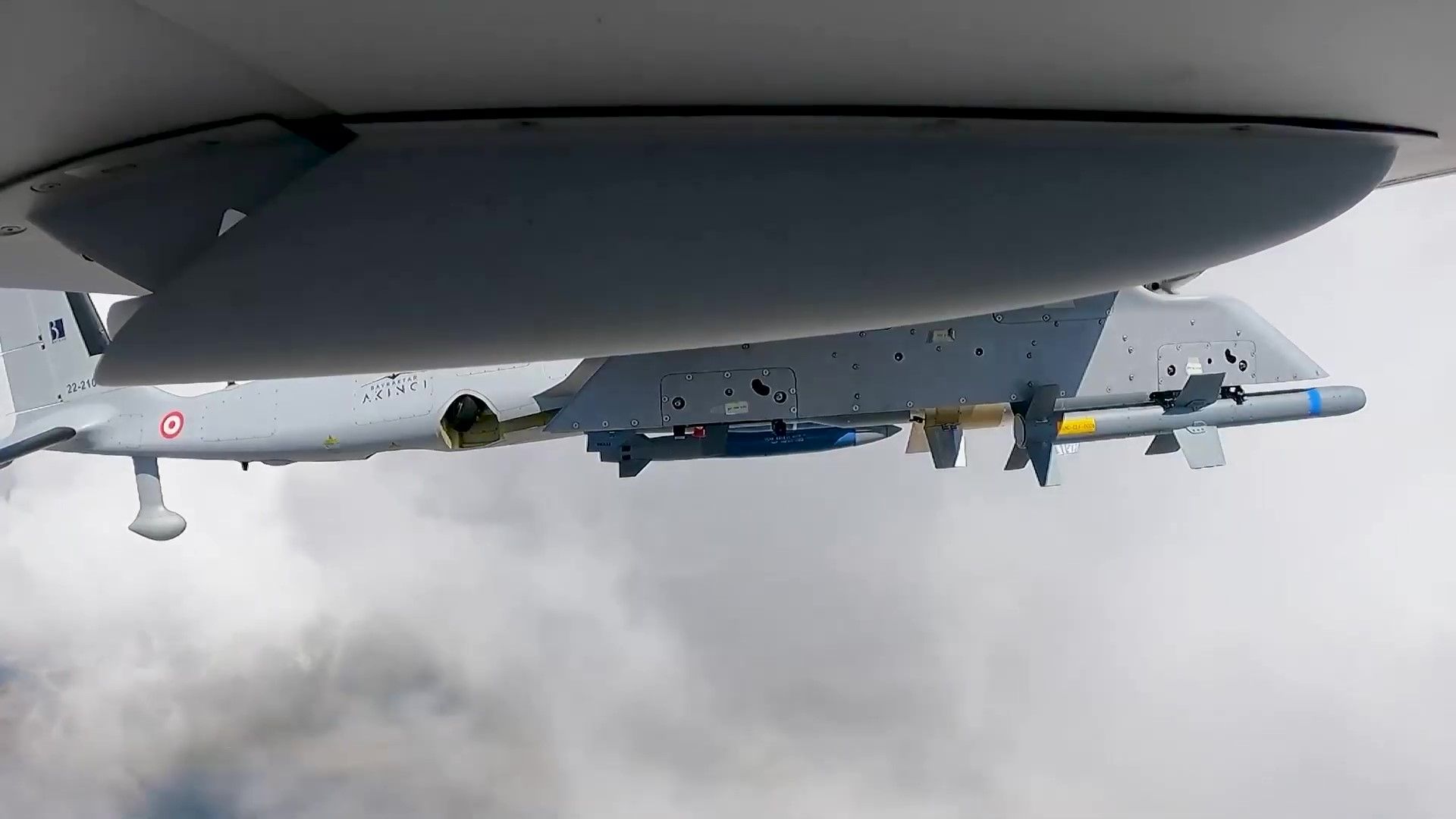 Baykar announced that export contracts had been signed with four countries for Bayraktar AKINCI. Bayraktar AKINCI Armed UAV and ground systems are expected to be delivered periodically as of 2023 within the scope of the contracts.