Turkish ADIK Shipyard Launched Qatari Landing Ship Tank QL-80
The Commander of the Qatari Emiri Naval Forces and Turkish Navy inaugurated the Fuwairit Ship, Rear Admiral Abdullah bin Hassan Al Sulaiti, Commander of the Qatari Emiri Naval Forces, accompanied by Admiral Adnan Özbal, Commander of the Turkish Naval Forces, inaugurated the Qatari warship Al-Abrar Fuwairit of the type LCT80. The inauguration ceremony was attended by Brigadier General Mohammed Rashid Al-Awami, the Qatari military attaché in Ankara, senior officials of Barzan Holdings and Turkish Anadolu Shipbuilding, and several senior officers from the Qatari and Turkish sides.
The hull of the landing craft is made of high-strength steel, and the bridge is bulletproof. The shipoverall length of 80 meters and a beam of 11.7 metersanda displacement of 1156 tons. Two2 MTU 16V4000 M70 diesel engines with two shafts allow the vessel to reach top speeds of more than 20 knots (18 knots when fully loaded).The ship with a crew of 25 can carry three main battle tanks or various types of military vehicles or 260 fully equipped infantries. The ship has a range of 1500 nautical miles and can cruise for seven days without resupply. The ship has two 30 mm and two of 12.7 mm Remote Controlled Weapon Systems manufactured by ASELSAN for self-protection.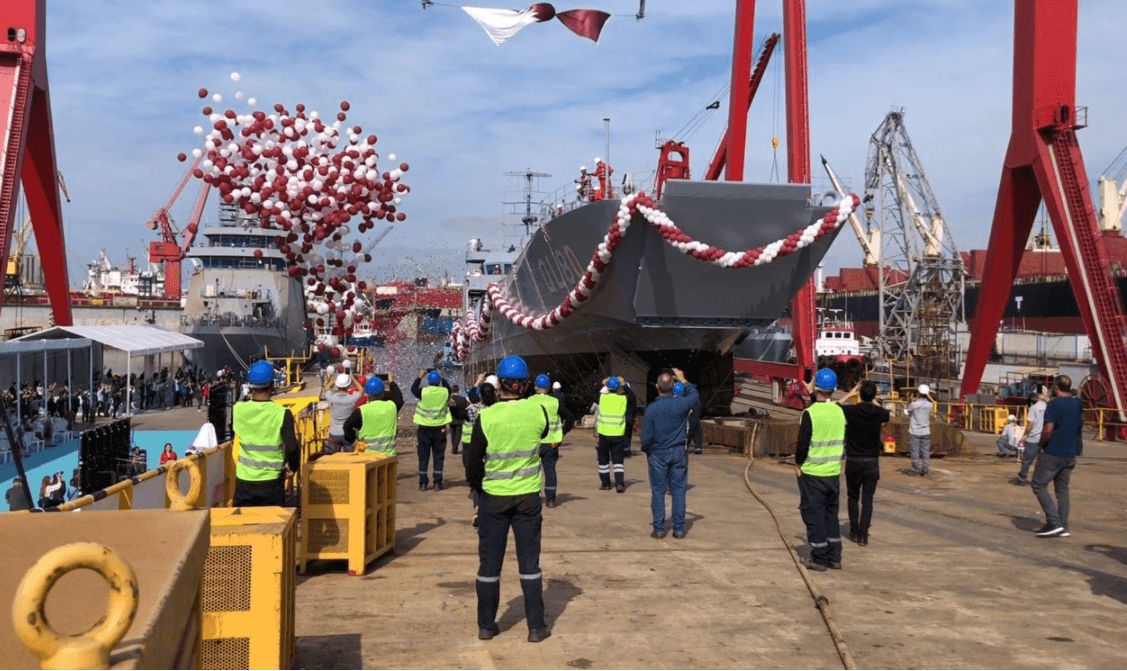 Speaking at the launching ceremony Cevat Rifat Atılhan, CEO of Anadolu Shipyard, said:
"The contract for this ship was signed in September of last year. The 12-month period has ended, and we are proceeding with the launch as planned today. We intend to complete all tests and training sessions over the next 24 months and deliver them to Qatar." Atılhan underlined that the shipyard has the experience required; "We have previously built and delivered eight of these types of vessels for the Turkish Naval Forces." He also stated that the local contribution reached more than 70 per cent of the ship. "These LCTs are entirely our design. As part of our current contract with Qatar, we are currently building two military training ships. We just delivered one a few weeks ago, and its trials are still ongoing." Atilhan added.
Last year, Anadolu Shipyard and Barzan Holdings signed a contract to construct landing assets to meet the demands of the Qatari Emiri Navy. Anadolu Shipyard is building one LCT (Landing Craft Tank), two 40-meter LCM (Landing Craft Mechanized 40), and one 15.7-meter LCVP (Landing Craft Vehicle & Personnel) under the terms of the contract.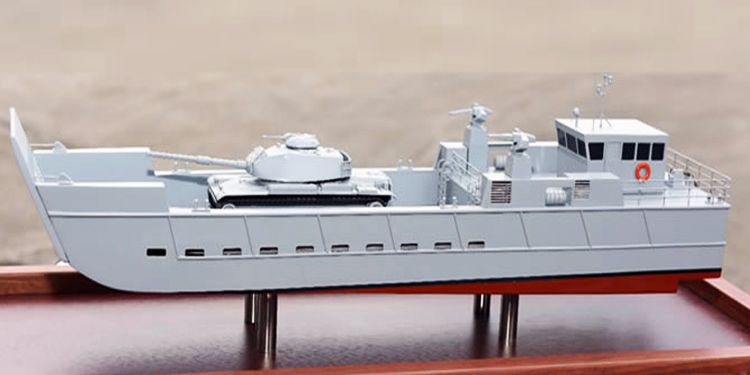 The LCT Fuwairit is expected to join the Qatari Emiri Navy before the World Cup in Qatar in 2022. Anadolu Shipyard continues constructing two 40-meter LCM and one 15.7-meter LCVP landing craft for the Qatar Navy within the same contract.