Turkey may launch Aircraft Carrier Programme with Spain
President Recep Tayyip Erdoğan made claims during the news conference on defence sector cooperation with NATO member Spain, including purchasing an aircraft carrier and potentially a submarine.
Erdoğan stressed that the two nations could develop an aircraft carrier and unmanned aerial vehicles (UAVs).
President Erdoğan described the TCG Anadolu LHD as a small-scale aircraft carrier, saying Turkey and Spain have already collaborated on building a Spanish ship and said, "The first aircraft carrier was not a large-scale one." We have decided to build a large-scale one (carrier). Hopefully, we will be able to build a huge aircraft carrier after the present aircraft carrier, and we may also be able to join the submarine market with it."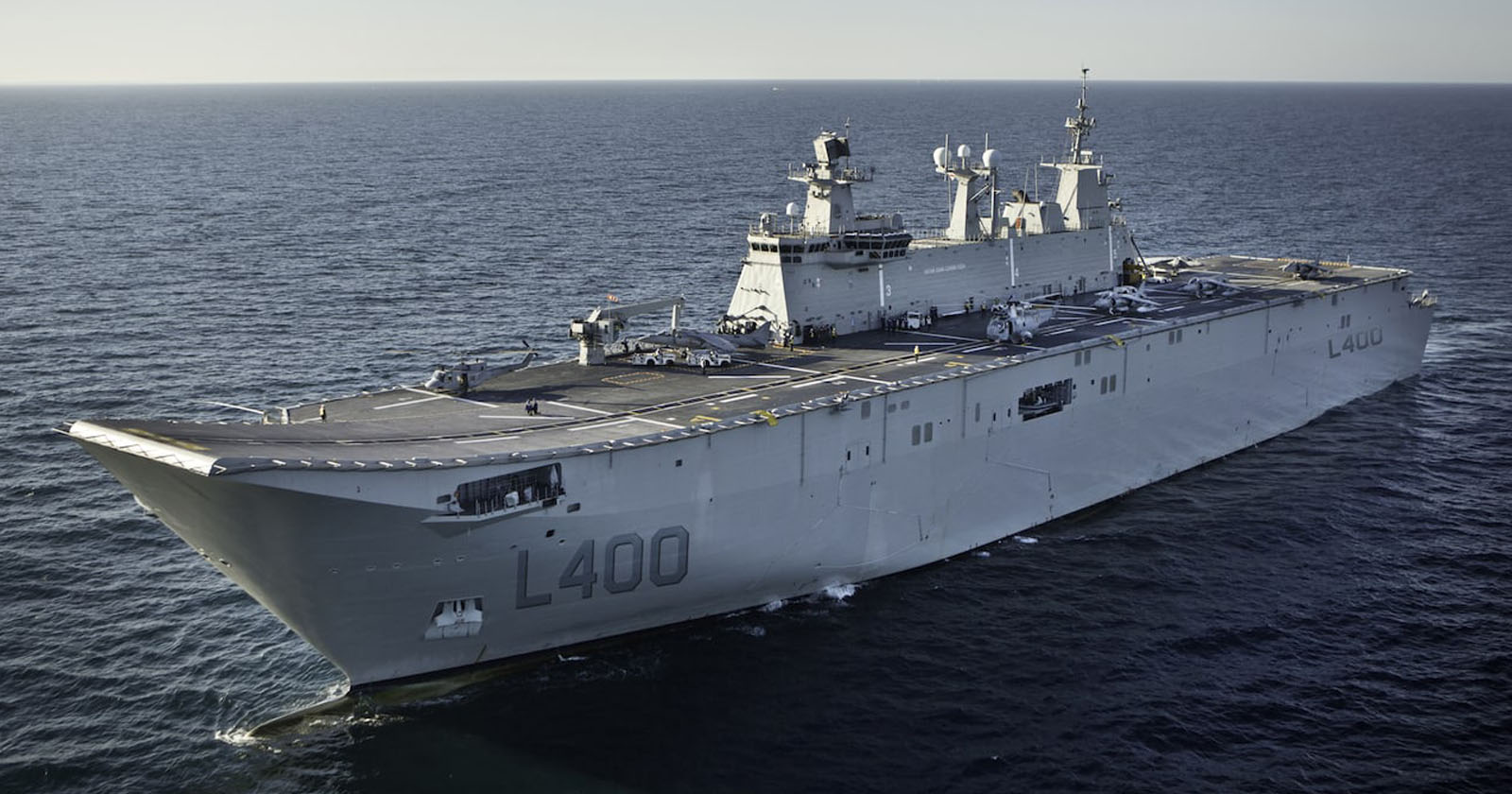 "There is so much we can achieve in the defence industry, particularly (concerning) armed and unarmed, unmanned aerial vehicles," President Erdoğan stated. He didn't go on to say anything more.
Erdoğan and Sanchez supervised the signing of six agreements spanning renewable energy, disaster response, and sports collaboration.
Meanwhile, Erdoğan has declined to comment on claims that Russia has begun providing technology to Turkey for its S-400 missile defence systems.
The US fiercely opposed Turkey's acquisition of Russian technology and forced Ankara to abandon its F-35 fighter aircraft development. It also sanctioned several Turkish defence officers.
Spanish, state owned Navantia Shipyard constructed the Juan Carlos 1 LHD for Spanish Navy Armada Española. The design is also used at the Turkish LHD TCG Anadolu vessel.