TKMS Presents new MEKO-A210 Frigate
ThyssenKrupp Marine Systems (TKMS) offers the evolution of MEKO-A200 to Australia as the MEKO-200s serve in the Australian Navy as the "Anzac" class. The MEKO-A210's propulsion system is CODAG WARP (Combined Diesel And Gas Water jet And Refined Propeller), with two diesel engines, an air turbine engine and a water thruster.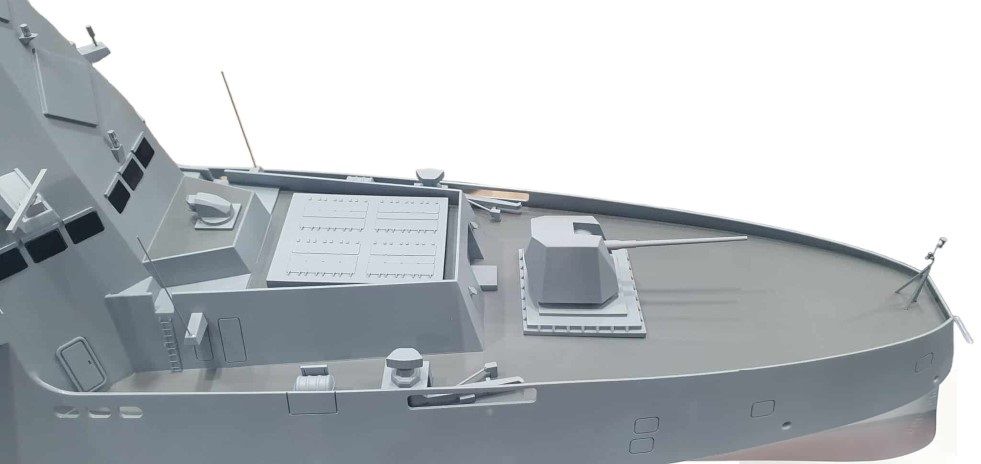 The displacement of the MEKO-A210 is 4,700 tons, whereas the A200 tops out at around 3,600 tonnes. Its armament consists of 32-strike Mk.41 VLS vertical launch cells, 16 Naval Strike Missiles (NSM), a 127 mm Vulcano main gun, some remotely operated weapon stations, a CIWS system with a cannon and a Directed Energy Weapon (DEW) laser weapon. The ship incorporates a CEAFAR radar and pulsed sonar.