The US Navy has recovered a F/A-18E from the Mediterranean Sea
A team from Task Force (CTF) 68, the Naval Sea Systems Command's Supervisor of Salvage and Diving (SUPSALV), Harry S. Truman, Naval Strike Fighter Wing Atlantic, and the United States Sixth Fleet embarked on the multi-purpose construction vessel (MPV) Everest recovered the aircraft from a depth of approximately 9,500 feet.A CURV-21 remotely operated vehicle was used to attach specialized rigging and lift lines to the aircraft. A lifting hook was attached to the rigging to raise the aircraft to the surface and hoist it aboard Everest.The plane was delivered to a nearby military base and will be transported to the United States.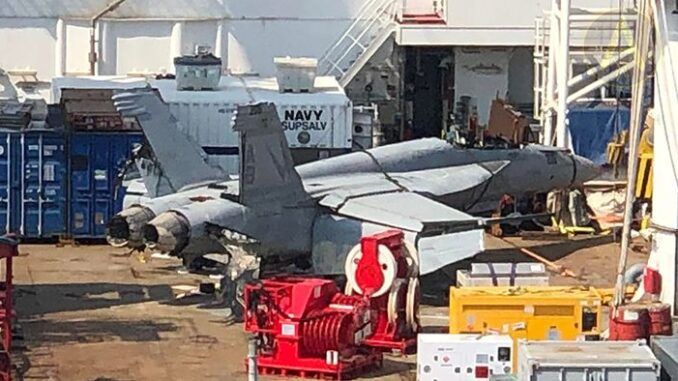 the aviationist website published the exclusive photo from the wreckage. The publication stated that the sender did not unveil his/her identity.