The Philippines Puts the First Two Acero-class FAIC Into Service
The ships are BRP Nestor Acero (PG-901) and BRP Lolinato To-ong (PG-902), named after Philippine Marine Corps personnel who received the Medal of Valor. The Acero-class boats are built in Haifa in Israel, using the Shaldag Mk. V fast patrol boat design. Both crafts were launched on June 26 2022. They were reported heading for the Philippines aboard a commercial cargo vessel as of August 2022.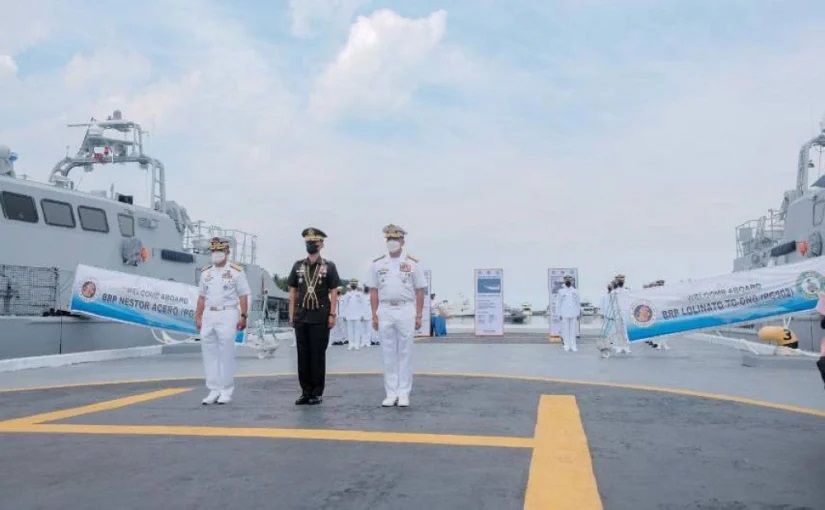 The Acero-class FAICs will replace the retired Tomas Batillo-class patrol gunboats acquired from the Republic of Korea Navy (ROKN). As part of a separate contract, the boats are to be armed with Rafael's Typhoon and Mini Typhoon remote-controlled weapon systems (RCWS), with four ships also equipped with the Rafael MLS-NLOS missile launcher for the Spike-NLOS surface-to-surface missile.
These were acquired under a US$200 million deal signed between the Philippines Department of National Defence and the Israeli Ministry of Defence in early 2021 under the Fast Attack Interdiction Craft with Missiles Acquisition Project of the Philippine Navy.
Seven more boats will be delivered to the Philippine Navy, including at least two ships built locally by the Philippine Navy's Naval Yard under a transfer of technology agreement.