The Last "Section 50" Component Delivered for Type 214
Ankara is full speed ahead on the Type 214 construction program. The country is carrying out the Type 214 project under license and making a domestic contribution to the future Turkish Navy submarines. In this line, the last "Section 50" built for future TCG Selmanreis is delivered to the Gölcük Naval Shipyard Command under STM coordination.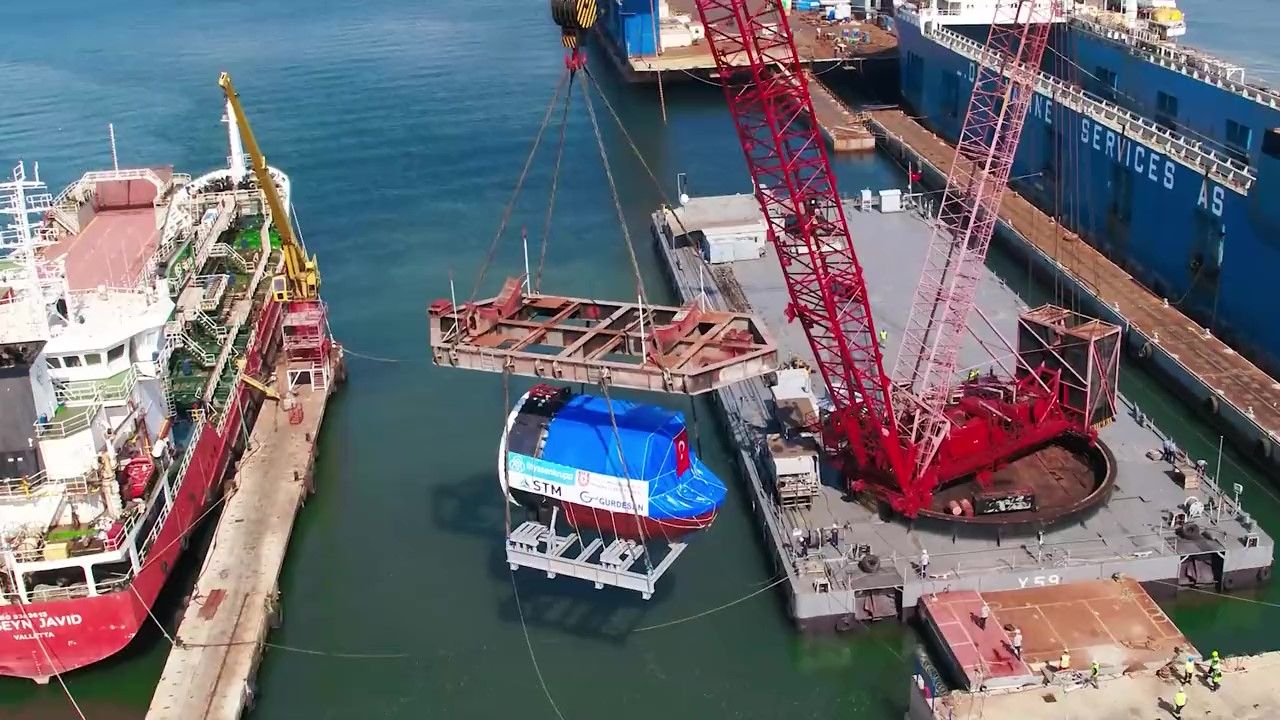 The country has passed the designated localisation level in the Type 214 Program, according to STM General Manager Özgür Güleryüz. The first two structures were built in Germany, and Gürdesan completed the rest under STM coordination. Domestic structures are planned to be integrated into boats from the third Turkish Type 214 submarine.Section 50 is one of the most essential parts of the Type 214 platforms as they are consisting torpedo tubes and provide firepower for the submarines. Storage and launching of torpedoes as well as guided missiles from this structure. STM and other subcontractors are producing and building non-pressure components of Type 214s to enhance the localisation rate of the project.