The First Off-shore Patrol Vessel for the Turkish Navy Laid Down
Turkiye is empowering its military maritime capability with indigenous vessels. The first off-shore patrol vessel Akhisar laid down to replace previous platforms and provide better solutions for the security of exclusive economic zones, maritime areas and hydrocarbon works. Vessels are developed from Ada Class corvettes. Platforms offer higher endurance, unlike their predecessors, thanks to different propulsion infrastructures, combined diesel-electric or diesel (CODELOD), that are suitable for longer tasks.

The first welding of the second OPV Koçhisar is also conducted during the ceremony. Turkish President Recep Tayyip Erdoğan and Pakistani Prime Minister Shehbaz Sharif attended the ceremony.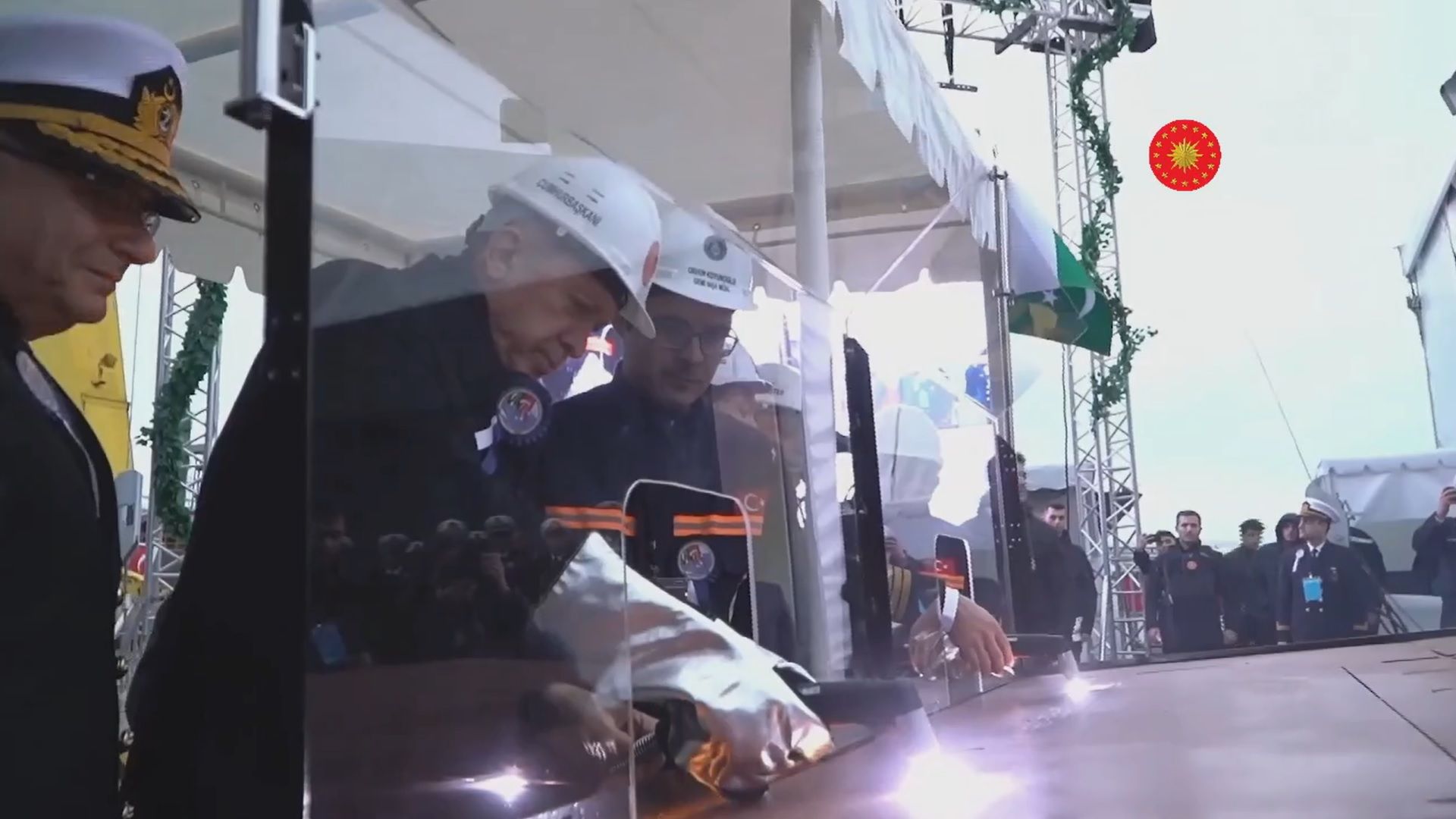 Vessels will conduct intelligence, surveillance, patrol and control operations at sea. It is announced that ships will also have electronic and acoustic warfare infrastructure. 2,300-ton displacement platforms will conduct tasks at 4,500 nautical miles operational range.