Aircraft is capable of fulfilling long-range bombing requirements during intercontinental flights. B-21 offers a reduced probability of detection rate thanks to its stealth structure. Raider is capable of carrying conventional or thermonuclear weapons. Bomber is planned to be capable of performing intelligence, surveillance, reconnaissance (ISR), electronic attack and other missions in addition to aerial bombing. B-21 is designed with open system architecture to reduce integration risk and enable future modernisation efforts to evolve future requirements.
The U.S. Air Force announced the expected unit cost of around USD 692 million as of 2022 if a minimum of 100 aircraft is produced. But this value was updated as USD 729.5 million as of the roll-out date. The total life-cycle cost of an over-30-year programme is expected to be around USD 230 billion. However, an increase in this cost will not be surprising, as seen in previous development programs.
Northrop Grumman preferred digital design software and techniques for the development studies of an aircraft. This way, test and integration costs are reduced thanks to computer-aided design and simulations. It is known that U.S. Air Force technicians frequently struggle with maintaining B-2. The designer company gave priority to sustainment concerns during development. Aircraft has open systems architecture that will enable further capability integration and upgrade. According to official information, six B-21 Raider is in a production line at various stages.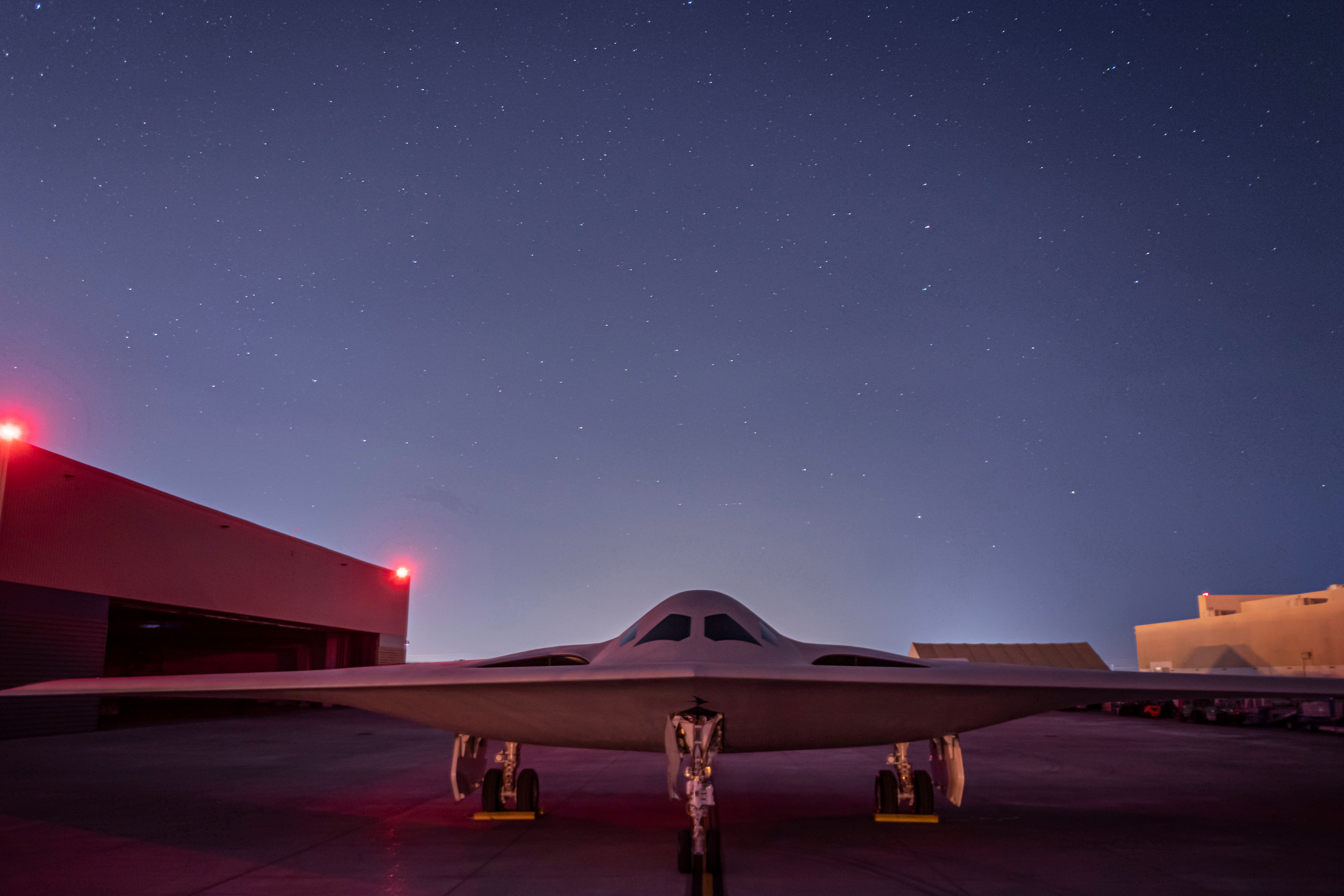 The first B-21 is planned to be deployed at Ellsworth Air Force Base in South Dakota. Additional aircraft will be deployed to Whiteman Air Force Base in Missouri and Dyess Air Force Base in Texas. The U.S. Air Force is also planning to carry out modification efforts in these bases.
The Raider is the first sixth-generation aircraft and is planned to replace the ageing B-1 Lancer and B-2 Spirit, which are costly to sustain. B-21 will have some common infrastructure and components with F-35 Lightning II to reduce sustainment requirements, according to the company and U.S. Air Force officials.
B-21 is in a flying wing configuration like B-2. No technical specifications were announced for the aircraft. But according to images, it is possible to say Raider is smaller than Spirit. For this reason, it can be said that the U.S. Air Force would like to reduce sustainment costs by integrating two more powerful engines rather than four of Spirit's into smaller and lighter fuselage designs. This way, it would be possible to develop easy-to-maintain aircraft that can be produced in larger numbers. According to the designer company and the force, the new aircraft has enhanced capabilities. It can be assumed that this capability advance can be achieved with material technologies, electronics, avionics and new infrastructure technologies.