The Australian Army Works on 6.8 mm Calibre Rifle
The AHQ commissioned Thales to prepare two studies: one to develop a high-pressure 7.62 × 51 NATO calibre cartridge and the other to investigate the ability of the barrel, chamber and shutter assembly to handle high pressures. From such a cartridge. The two studies, presented at the AHQ in the first quarter of 2020, concluded that it is possible to develop a weapon that incorporates these capabilities to address the emerging threat and disadvantages of 5.56, and which will form the core of what AHQ calls the Close Combat Family of Weapons (CCFOW).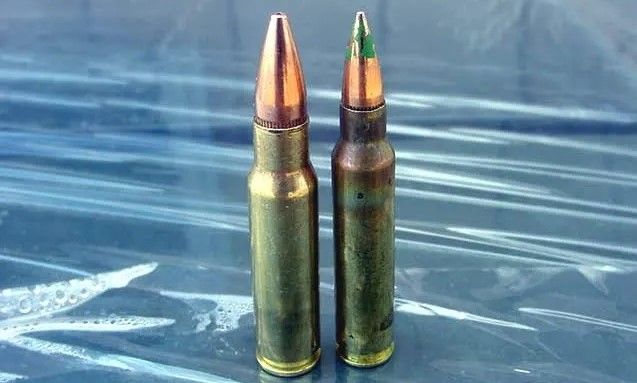 The 6.8mm (left) and the 5.56mm (right)
The AHQ finally decided to proceed with developing a weapon with a calibre of 6.8 mm, which will be similar to the American NGSW with a calibre of 6.8 mm, which will replace the M4A1 and the light machine gun M249 of 5.56. The functions and performance of the Australian Rifle / Gun 6.8 should be similar to those of the US NGSW.
As part of the CCFOW program, Thales is developing a one-piece 6.8 cartridge made from a more advanced material than traditional copper and capable of withstanding higher pressures.
According to the AHQ, the new 6.8 calibre rifle will feature interface surfaces similar to the EF88 (F-90) rifle - a fully upgraded AUG Steyr - with additional features, the ambidextrous armature lever and advanced trigger assembly. Thales is also trying to resolve the issue of the fixed-length between the stock foot and the trigger grip (the longer the distance, the more difficult it is to use in CQB combat indoors).
The AHQ contract requires Thales to have developed a technologically "mature" weapon for testing in the first quarter of 2023.
The Australian Army formally acknowledges its 5.56 weaknesses in lethality and puncture, two issues that AHQ separates as it refers separately to "emerging threats" and "lethality",, i.e. to opponents with anti-ballistic armour at 5.56. generally, against human goals.
The Australian Army insists on designing a bullpup to achieve a short weapon length for indoor use, necessarily accepting ergonomic and other technical design problems. However, the new weapon may include improvements and solutions.