Sweden is One Step Closer to NATO Membership
Turkish President Recep Tayyip Erdoğan, Sweden's Prime Minister Ulf Kristersson and NATO Secretary General Jens Stoltenberg met at the NATO Summit in Vilnius.
The press release underlined Sweden's efforts to ease Turkish concerns, which NATO identifies as "Türkiye's legitimate security concerns". Sweden has amended its constitution, changed its laws, and expanded its counter-terrorism cooperation against the PKK, as agreed in the Trilateral Memorandum at the Madrid NATO Summit 2022.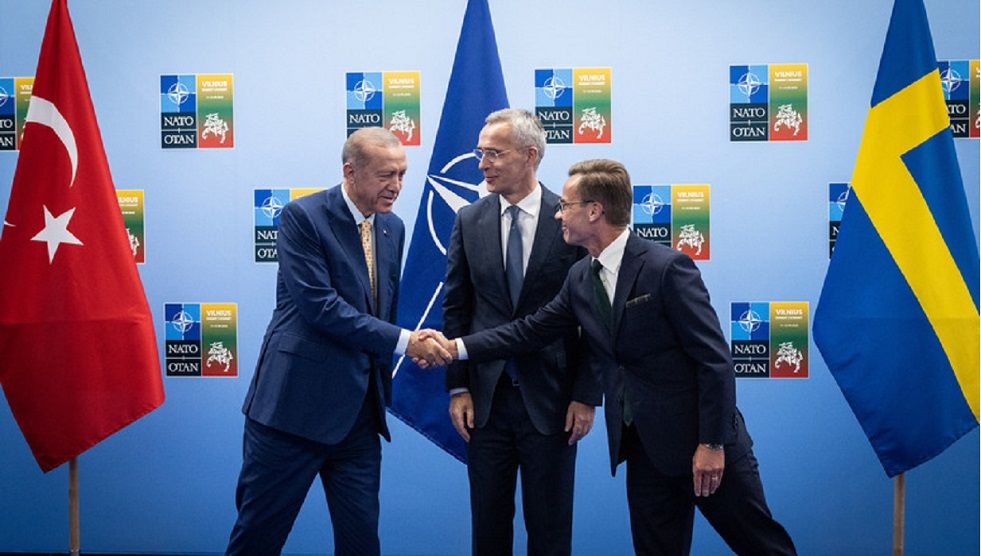 The meeting indicates that Sweden and Turkiye will continue their cooperation by meeting annually at the ministerial level. The first meeting will also give a path to a road map prepared by Sweden, where the topic will be the basis of its continued fight against terrorism. Sweden repeats that it will not support YPG/PYD and the organisation described as FETÖ in Türkiye.
Sweden emphasises that counter-terrorism cooperation is a long-term effort that" will continue beyond Sweden's accession to NATO."
Sweden and Turkey will strengthen economic cooperation as part of the meeting through the Türkiye-Sweden Joint Economic and Trade Committee (JETCO). Both parties will seek to capitalise on opportunities to expand bilateral trade and investment.
Turkiye, in response, will transmit the Accession Protocol for Sweden to the Grand National Assembly (TBMM) and work closely with the Assembly to ensure ratification. It is worth noting that there is no timetable for that process. It can be assumed that Turkiye wants to see the Swedish road map first.