STM Attends the PIMEC with its Submarine Solutions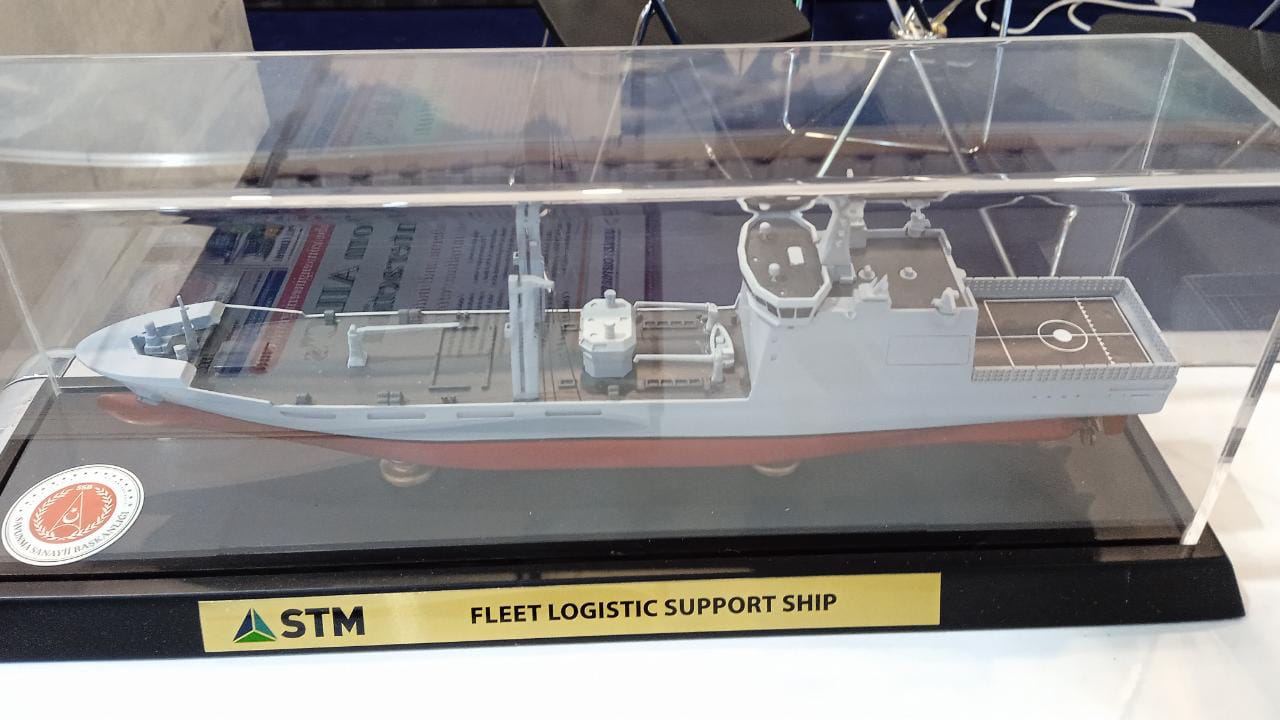 STM exhibits its Pakistan Navy Fleet Tanker PNS MOAWIN model ship at PIMEC. The Pakistan Navy Fleet Tanker Project (PNFT) Agreement was signed on January 22, 2013, in Rawalpindi/Pakistan between the Pakistan Ministry of Defence Production and STM, which includes the design and construction of the Navy Fleet Tanker to meet the operational needs of Pakistan Navy.
Pakistan Navy (PN) wants to keep control of its maritime zone under severe budget constraints. The force follows an asymmetrical strategy to pursue the policy. The strategy requires the U209-type small, fast-to-build and financially sustainable submarine projects. The solution must require a few personae but carry a heavy torpedo on board.
STM is one of the companies responding to the Pakistan Navy's requirements. The company has its STM 500 submarine project to offer to the PN.