Selçuk Bayraktar Visited US Navy's Largest Aircraft Carrier
Turkish and American navies are conducting regional bilateral training joint in the Eastern Mediterranean in an exercise Sage Wolverine as part of Standing NATO Maritime Group 2. The largest and most modern aircraft carrier of the US Navy, the USS Gerald R. Ford (CVN-78), and the newest and largest ship of the Turkish Navy, TCG Anadolu (L400), along with Gabya Class frigates TCG Göksu (F497), and TCG Gediz (F495) trained for better cooperation. Within the scope of the exercise, the Turkish and US Air Forces also conducted joint training flights.

U.S. Ambassador to Ankara Jeffry Flake invited Turkish commanders and officers who participated in the exercise and Selçuk Bayraktar aboard the U.S. Navy's USS Gerald R. Ford ship.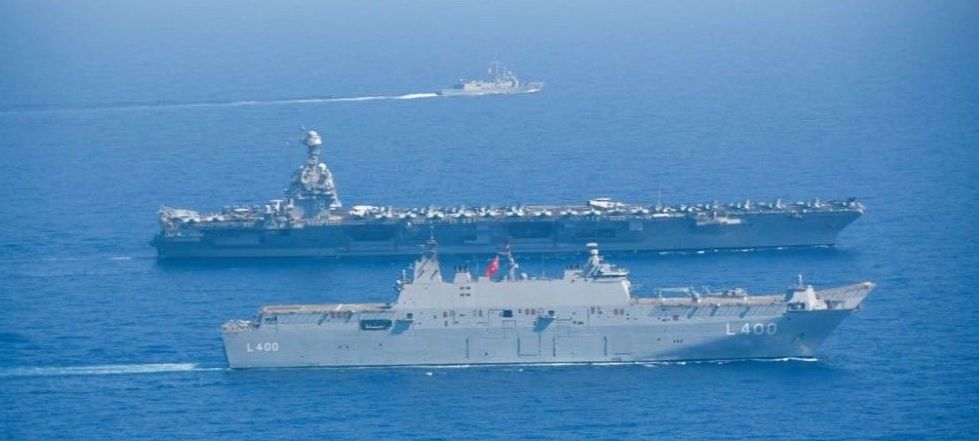 Naval Air Commander Rear Admiral Mehmet Savaş Eser, Air Training Command Brigadier General Hüseyin Sabri Akyol and officers in the technical committees attended the technical tour.
The Turkish Armed Forces delegation and Selçuk Bayraktar landed on the aircraft carrier with the C-2 Greyhound transport plane, which took off from Antalya Airport, accompanied by Baykar Deputy General Manager Mehmet Ali Güney.
The visit is essential for the Turkish part as Baykar carries out the development studies of Bayraktar KIZILELMA Unmanned Fighter Aircraft and Bayraktar TB3 Armed Unmanned Aerial Vehicle (UCAV). Both platforms will be launched and recovered from TCG Anadolu's short runways.
Rear Admiral Erik J. Eslich accompanied Selçuk Bayraktar during his examinations on the ship. Bayraktar received information from Rear Admiral Eslich and examined the launches and recoveries of warplanes in the inventory of the U.S. Navy.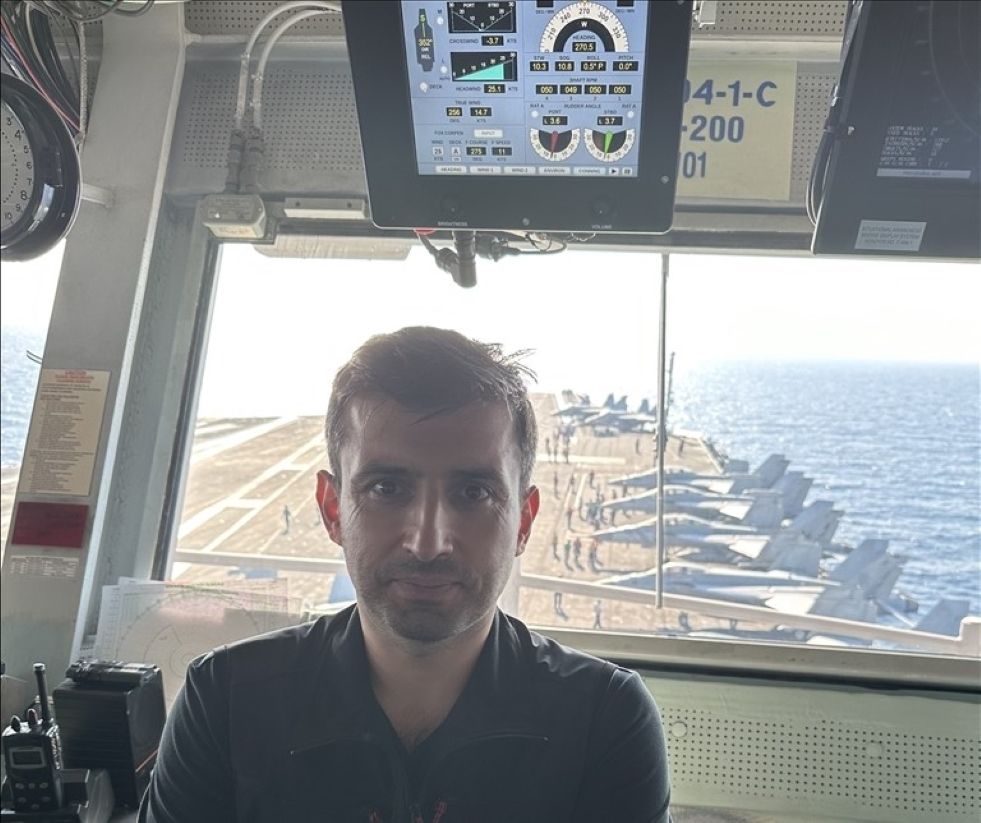 Baykar's team and the U.S. command exchanged views on the air power capability of the ships in the navy inventories.
CVN-78 USS Gerald R. Ford is the world's largest ever constructed nuclear-powered aircraft carrier. It has a F/A18E Hornet, EA-18G Growler and EC2 Hawkeye aircraft to perform missions.
The carrier has the Electromagnetic Aircraft Launch System (EMALS), which replaces traditional steam catapults for aircraft launching operations. This system eliminates the conventional requirement to generate and store steam. It also opens space at the below-deck.