Sefine Provides its Unmanned Solution for Blue Homeland
You may prefer to listen the news
Sefine has started to work following the "RFI for autonomous underwater/surface vehicle" of Presidency of Defence Industries (SSB) in 2019. The official keel-laying ceremony took place on July 7th 2021. The entirely new vessels will be transformed for different operations with the help of flexible/modular design. AASW will be named RD09 and ASW will be coded as NB57.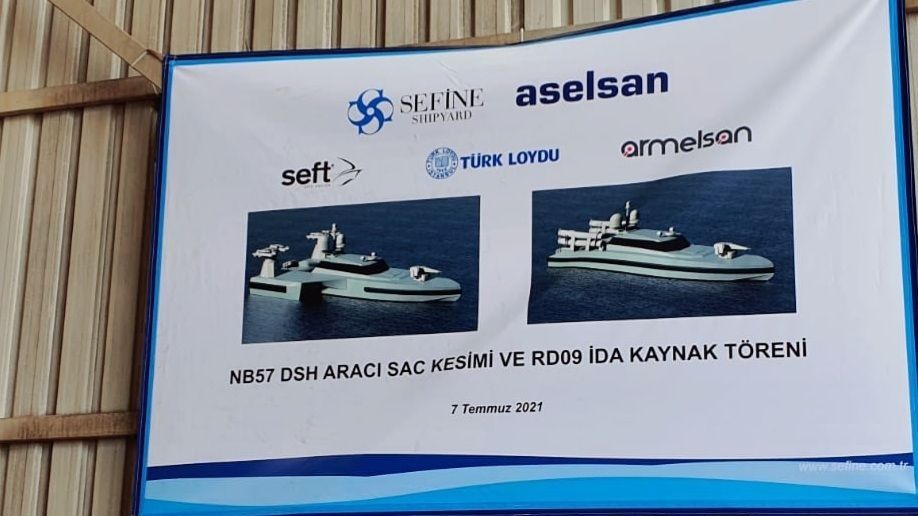 Current works carried out in Turkey:
Ares Shipyard and Meteksan Defence have announced their unmanned systems for naval use in 2020 October. The first vehicle is called ULAQ and it is known as Armed Unmanned Surface Vehicle (AUSV). ULAQ has so far passed firing tests with Roketsan's missiles. It was also used as observant at Sinop for Roketsan's anti-ship missile Atmaca. The company is working on an unmanned platform for ASW missions.
It is also known that Yonca-Onuk Shipyard is working on the matter. Ekber Onuk, the shipyard partner, has told a television interview that the shipyard is working on an unmanned naval platform. He said six months was required to see the platform, but he did not give further details about current work.