SECNAV Names Future America Class Amphibious Assult Ship USS Fallujah
The First Battle of Fallujah took place in April 2004. The Second Battle of Fallujah, which took place between November 7 and December 23, 2004, was a major offensive led by the United States to retake control of the city from insurgents and foreign fighters.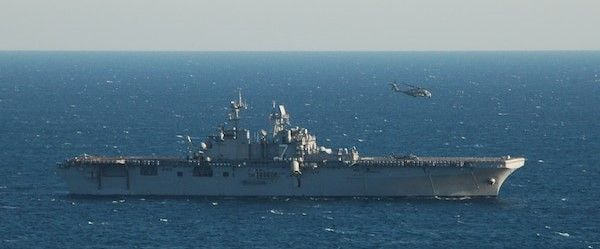 Amphibious assault ships of the America class are designed to support Marine Corps Operational Manoeuvres from the Sea and Ship to Objective Manoeuvres. All the decommissioned Tarawa-class LHAs were replaced by America-class ships, which are now optimised for aviation capability, accommodating the Marine Corps' future Air Combat Element while adding additional aviation maintenance capabilities, increasing fuel capacities, and extra cargo storage. Because of the amphibious assault ships' unique inherent capabilities, they are frequently called upon to support humanitarian and other contingency missions on short notice.