Russia's Aircraft Carrier Caught Fire for the Second Time
According to news agency Tass, Admiral Kuznetsov caught fire while docked at the Zvyozdochka Shipyard in Murmansk, located in Russia's far northwestern region. On Thursday morning, an emergency services source told the agency that 20 people had been evacuated, the fire had been extinguished, and "there were no casualties."The incident occurred during repair work, according to Alexei Rakhmanov, CEO of the United Shipbuilding Corporation (USC), overseeing the vessel's overhaul.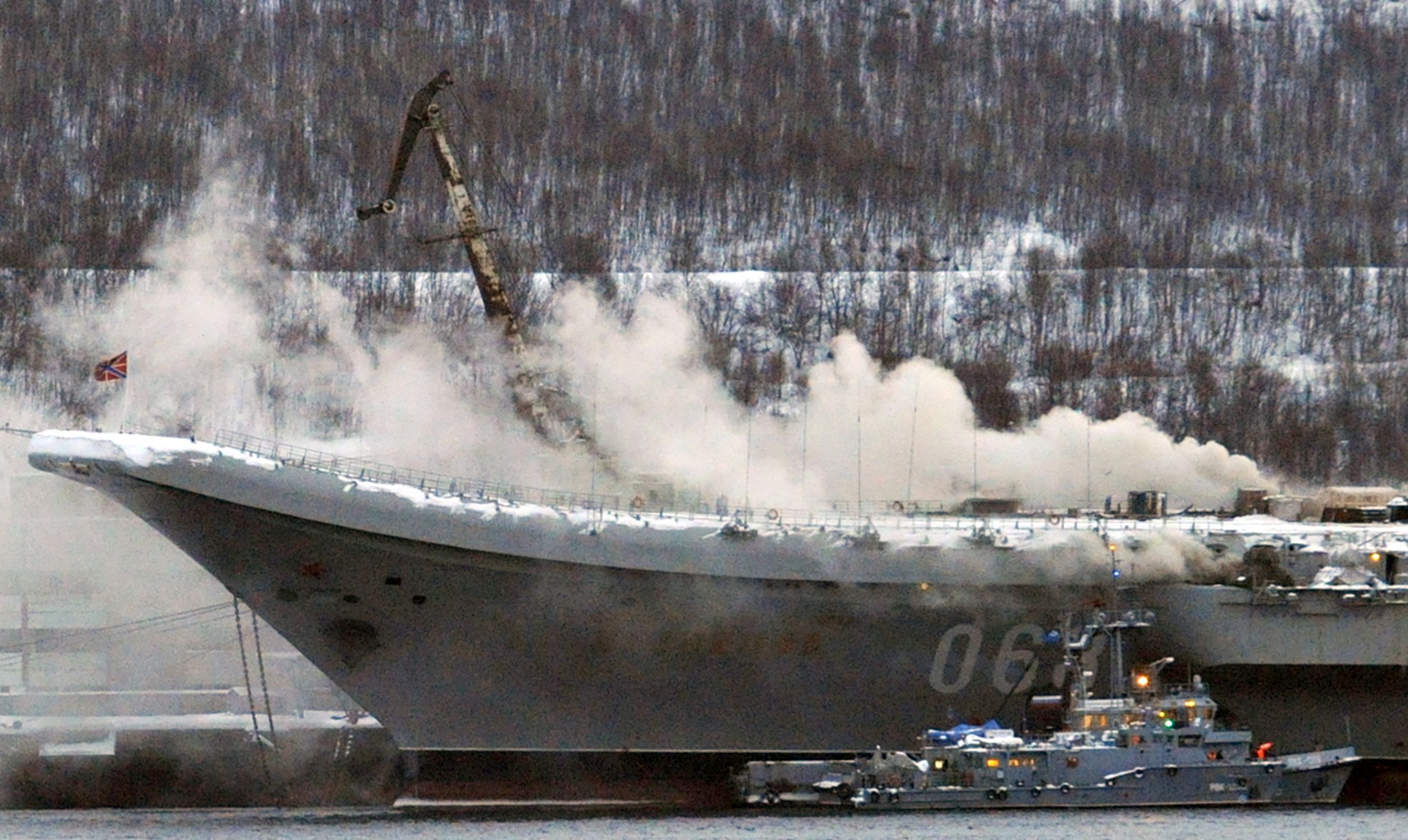 A crane that fell on the ship's deck during its launch in October 2018 damaged it. In December 2019, two workers were killed, and more than a dozen were injured due to a fire that started in the hold. The first fire cost USD 4.7 million in Russia, according to Rakhmanov, who spoke to TASS at the Army-2020 forum.