Russia's Sukhoi S-70 Okhotnik UAV may have fired an air-to-surface missile
According to US-based 19fortyfive.com, there is no information on where the fire was carried out, but it is assumed that it was somewhere on the Russian-Ukrainian border. The 19fortyfive claims that the UAV is "not ready and is still in test mode."
However, neither Russian nor Western sources approve of the claim. It is known that the UAV had dropped an unguided bomb and fired rockets in the past.
The publication claim that the missiles fired were the same as those of the Su-57 Felon. The S-70 Okhotnik can launch rockets such as the Kh-38M and Kh-59MK2.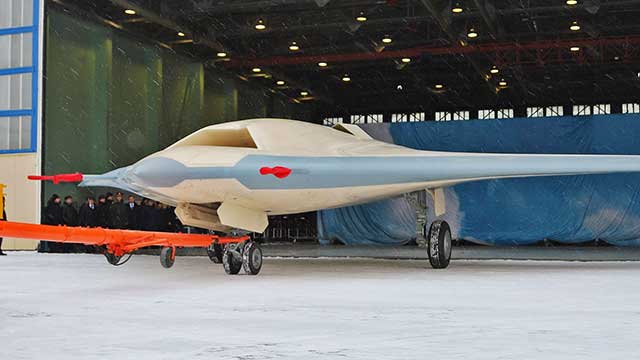 The Kh-38M is an air-to-surface missile powered by a two-stage solid rocket motor with an operational range of 40 km. The Kh-59MK2 is a TV-guided cruise missile powered by a single turbojet/turbofan engine with a maximum operational range of up to 290 km.
By carrying missiles with a long cruising range, the S-70 Okhotnik does not need to launch them from the skies over Ukraine.
In its combat mission, the S-70 Okhotnik can operate independently, in groups with other UAVs, or alongside the Su-57 Felon as its Loyal Wingman.
It is known that there are two prototypes of the S-70 Okhotnik.