Royal Navy Wildcat Completed SHOL Trials
SHOL tests are carried out aboard Royal Fleet Auxiliary (RFA) vessel RFA Argus (A 135). The trial procedure was conducted under the supervision of the Wildcat Delivery Team; under the UK Ministry of Defence Defence Equipment and Support (DE&S) arm. DE&S contracted QinetiQ and Air Test and Evaluation Centre (ATEC) for the trials. During the test process, which was carried out with the involvement of 30 people, limitations of helicopter operation with different conditions were proven. Specially instrumented Wildcat HMA Mk 2 was used during the process, and the helicopter conducted 894 deck take-off and landing operations and 87 flight hours recorded during 19 days. The platform is equipped with different weapon configurations and air-to-surface missile payload under the weapon stations.
Thus, Wildcat HMA Mk2 proved its capability to operate on Carrier Strike Groups in harsh weather conditions and sea states. The door gun capability of a helicopter with a heavy-calibre weapon is also proven during tests.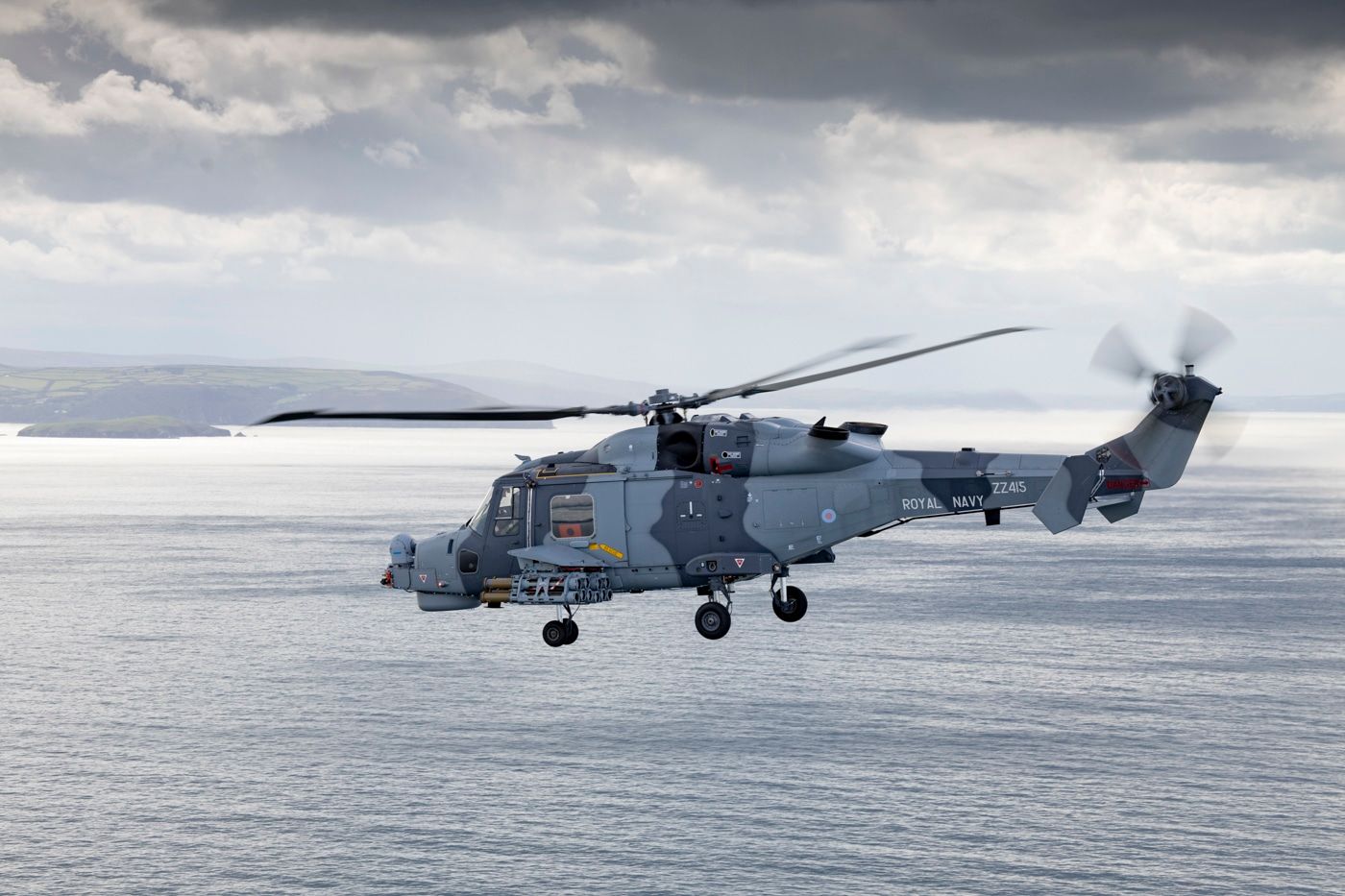 Royal Navy conducted Ship Helicopter Operating Limitations Trials to gather information about operating limitations. Knowing how to operate an aircraft for flight safety during challenging sea and environmental conditions with different payload and weapon configurations is essential. Air and ground crew will be briefed after data analysis gathered during tests. This allows better, safer and more successful operations.