ROK launches first new KDX III Batch II AEGIS guided missile destroyer
The ship was ordered in October 2019 under a US$565 million contract between the ROK Defence Acquisition Program Administration (DAPA) and Hyundai Heavy Industries. The vessel will be the ROKN's fourth AEGIS-equipped guided missile destroyer and the largest in service, with an empty displacement of 8,200 tons, compared to the current Sejong the Great-class destroyers' empty displacement of around 7,600 tons.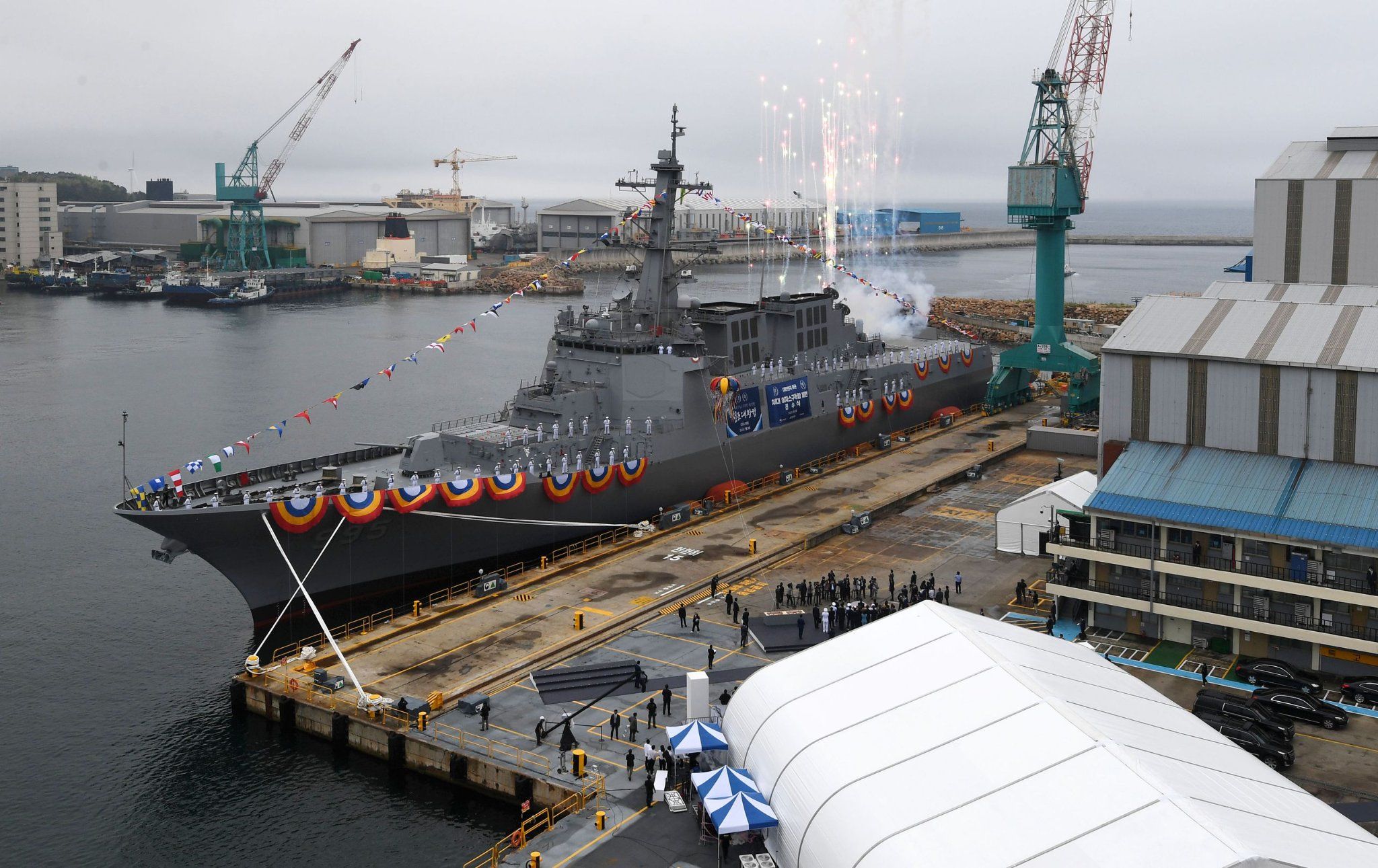 ROKN will get two more ships will be built, with HHI aiming to deliver all three 170-meter-long ships by November 2024. The new KDX III Batch II destroyers are based on the KDX III Batch I Sejong, the Great-class destroyers, but with several improvements such as improved combat, detection, and tracking systems, and anti-ballistic missile capability using Raytheon SM-3 Block IB interceptor missiles.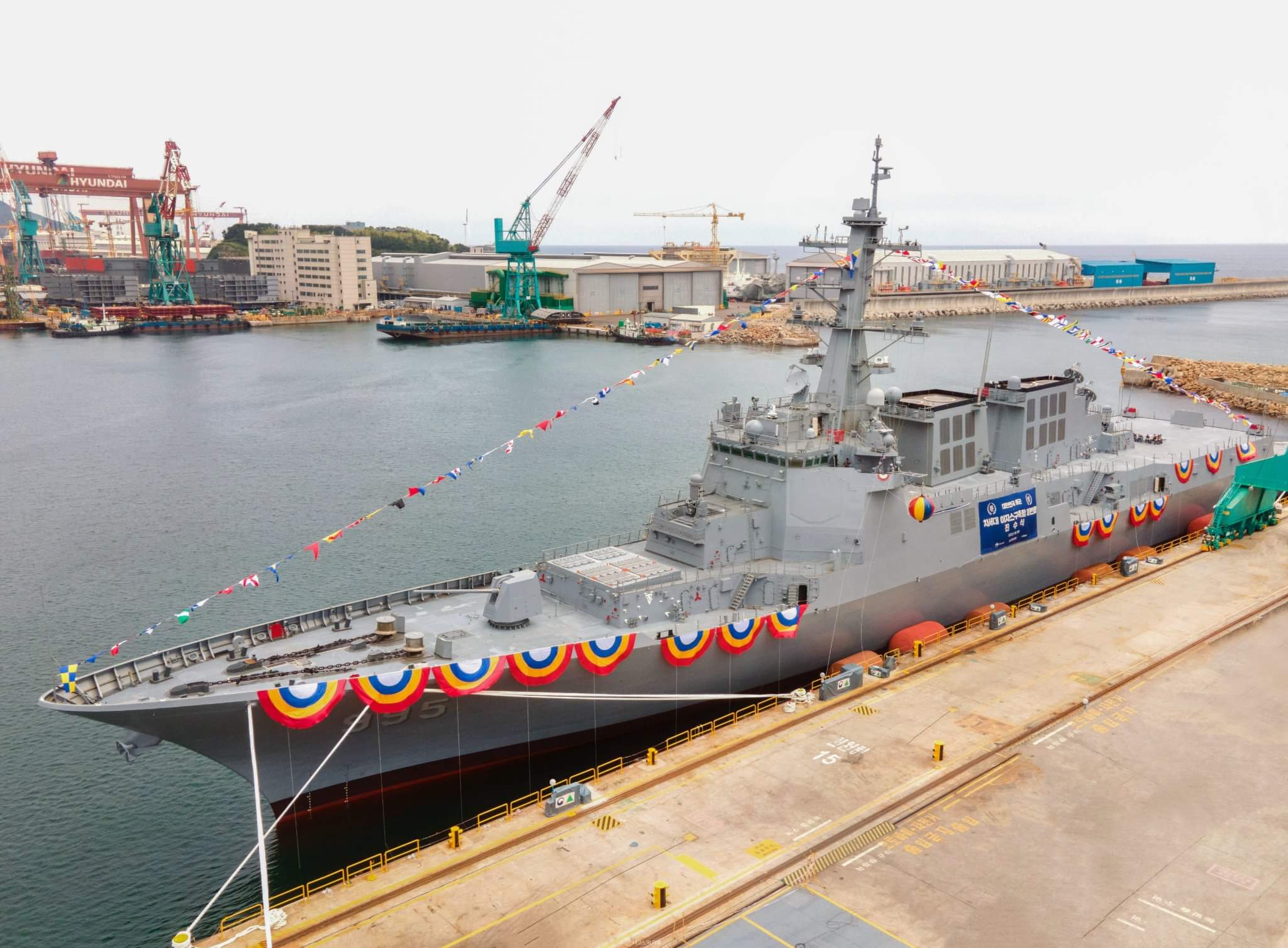 The destroyer is equipped with a missile interception platform and improved anti-submarine warfare capabilities. It will be armed with the SM-2 Block IIIB missile and may be modified to carry the SM-6 missile. According to Naval News, the new KDX III Batch II destroyers will have 88 vertical launch systems (VLS) in total, including Mk. 41 VLS with 48 cells, K-VLS with 16 cells, and K-VLS II with 24 cells. The Mk. 41 VLS will carry US-made missiles, whereas the K-VLS will carry the K-SAAM air defence missile, the K-ASROC anti-submarine rocket, and the Haeryong tactical surface launch missile (TSLM) land attack cruise missile. Meanwhile, the K-VLS II will enable the deployment of the ROK's future long-range surface-to-air missile, the Cheongung 3 L-SAM, as well as a future supersonic anti-ship missile. The Lockheed Martin AN/SPY-1D(V) and the AEGIS Baseline 9.C2 combat systems will also be installed on the ship.