Rheinmetall Opens its Factory in Hungary
Rheinmetall has formally launched its plant to manufacture the Hungarian Army's Lynx infantry fighting vehicle (IFV). The factory has already started its pre-serial production in the plant.
The Hungarian Defence Ministry awarded Rheinmetall a deal worth more than 2 billion euros to supply combat vehicles and related services back in 2020. The order includes 46 Lynx IFVs, command and control vehicles, nine Büffel/Buffalo 3 armoured recovery vehicles and nine armoured vehicle-launched bridges (AVLBs).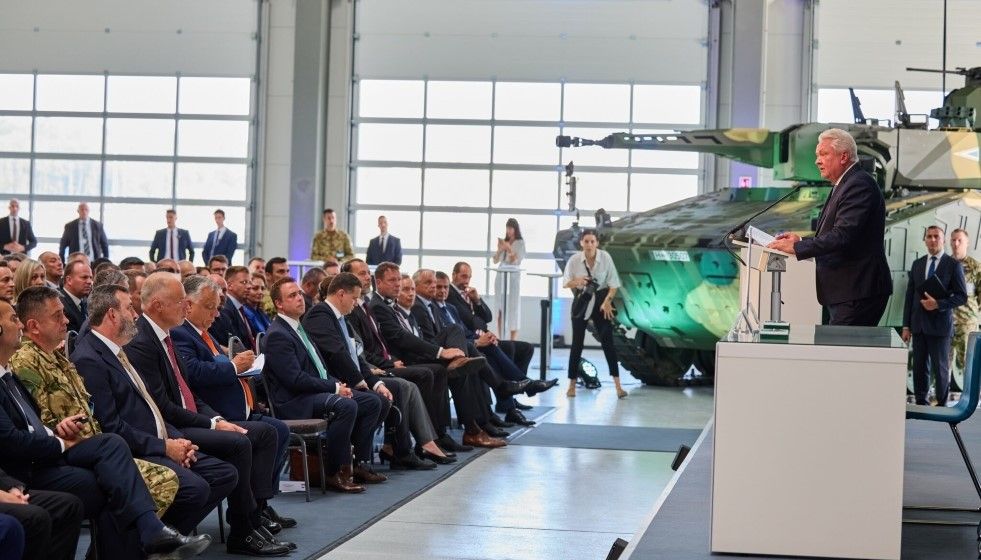 The first phase of contract was designed to manufacture vehicles in Germany.
The second phase would feature 172 Lynx IFVs and combat support vehicles manufactured in Hungary. According to the proposal, the first locally built vehicle will be delivered in 2024.
Rheinmetall will also work on ammunition, logistic services, training, and simulators, along with 38 military trucks.