Reis Class Second Submarine HIZIRREİS Launched
The second platform of six Reis Class Submarines, the Type-214TN, constructed by Turkiye under the U-214 type submarine license, has passed an important milestone.
HIZIRREİS, the second ship of the New Type Submarine Project built at the Gölcük Shipyard Command, is launched.
The Ministry of Defence announced the development on the subject on its official Twitter account.
The first ship of the project, PİRİREİS, is expected to be included in the inventory in 2023.
REIS Class submarines are equipped with Air Independent Propulsion (AIP) System. This system gives submarines an endurance of long enough time to fulfil their missions.
Apart from the AIP feature, another critical point of the submarines is section 50, where torpedoes are launched. Turkiye also delivered "Section 50", produced at Gürdesan Gemi Makinaları Sanayii Ticaret A.Ş. within this project's scope.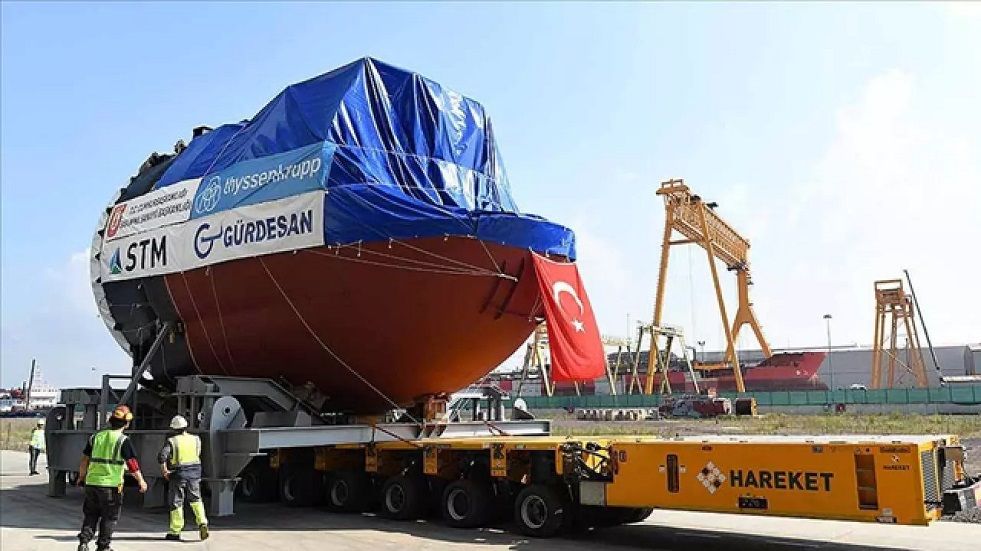 Reis-class submarines are armed with eight 533-millimetre torpedo tubes in Section 50.
The project's main contractor, the German ThyssenKrupp Marine Systems, produced the section of the first two submarines with torpedo tubes. Gürdesan manufactures the Section 50 section, which takes place in the remaining four submarines, under the main subcontractor of STM in Turkiye.