Qatari Court Sentences Death For Spying
The eight Indian former officers were arrested in Qatar in August 2022 on espionage charges for Israel's intelligence organisation MOSSAD. The Al Dahra company was advising the Qatari government on acquiring submarines.
Qatar signed a memorandum of understanding worth approximately 5 billion euros with the Italian Fincantieri shipyard in 2020 regarding the supply of helicopter carriers and submarines.
According to reports in Indian media, they were arrested on suspicion of spying for Israel on Qatar's military submarine program. Currently, the Qatari Emiri Naval Forces (QENF) has no submarine platforms in its inventory.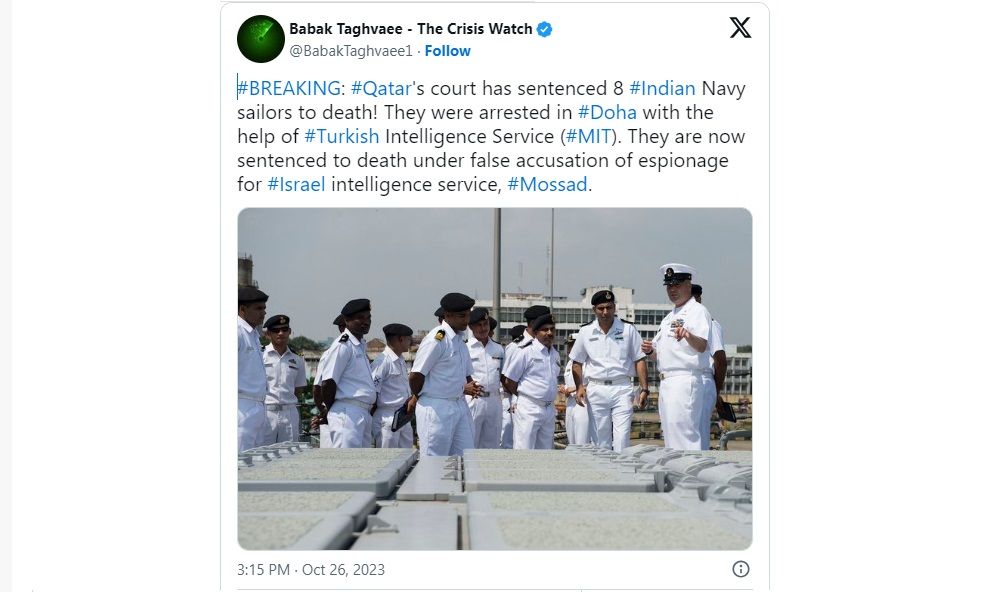 According to defence journalist Babak Taghvaee, who writes for Greek Ptisi Magazine and Israeli Hayom, the Turkish Intelligence Organisation MIT provided information about spying activities. Taghvaee believes that the accusation of espionage is baseless.