Poland to acquire 96 new Apache attack helicopters
Poland's initial Kruk plan was to acquire 32 rotorcraft to replace its 30 Cold War-era Mi-24 Hind gunships for two squadrons, but it is multiplied three times, reaching the acquisition of 96 new AH-64E Apache attack helicopters. The purchase would also make the Polish Land Forces the second-largest AH-64 operator worldwide, behind the U.S. Army. The AH-64E and Bell's AH-1Z Viper were shortlisted for Poland's attack helicopter tender.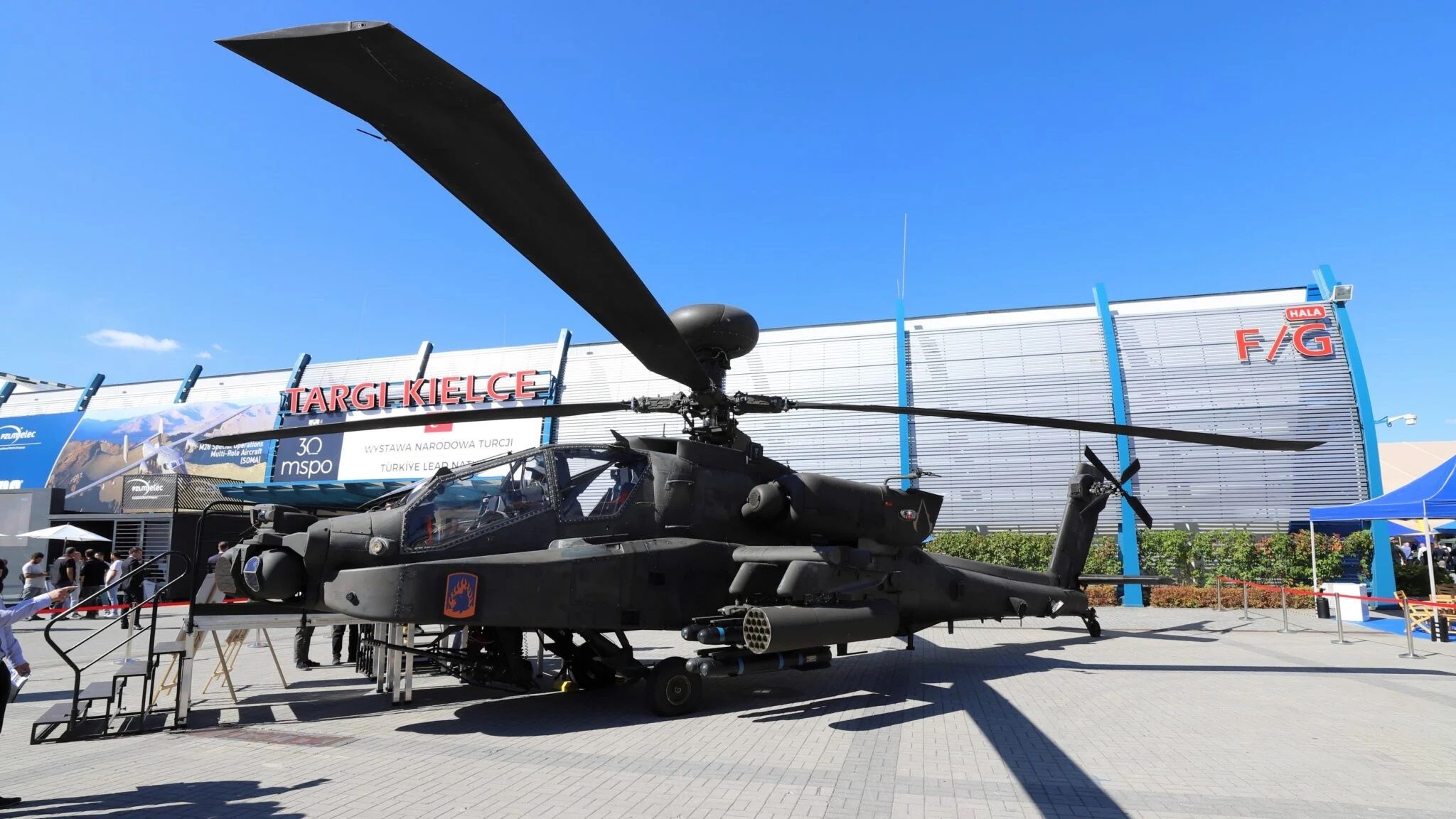 While the total cost is not speculated publicly, Australia's plans to acquire 29 AH-64E helicopters, announced in May, came with a $3.8 billion price tag. It is not clear where the rotorcraft will be built.
Polish Deputy Prime Minister and Defence Minister Mariusz Blaszczak said the AH-64E Apache Guardian helicopter his country wants would be equipped with an integrated infrared laser. In addition, communication systems, navigation, and sensor enhancements are also included. The new Apache is fitted with the Cognitive Decision Aid System (CDAS) for the first time. The helicopter has the Link 16 communication feature and the Manned-Unmanned Teaming E\eXpanded (MUMT-X) software. With this feature, Apache pilots can directly control the unmanned aerial system (UAV) from the cockpit while piloting the helicopter.