Poland orders four F-16 simulators from Elbit Systems
FMS technology includes a 360-degree view system to provide a full mission training experience. In addition, the training system can also support the Polish Air Force's future simulation infrastructure by providing support and connectivity for additional training devices. The realisation of the contract will be carried out for 28 months.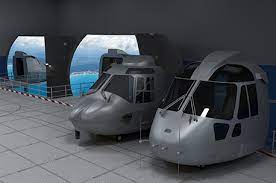 Elbit System has also won an order for M-346 FMS simulators and other training devices for the Polish Air Force. The system offers the infrastructure to link the M-346 simulator with the PLAF's future F-16 mission centre to support joint training.