P-8 Poseidon or TB2? Which one assisted Neptune over Moskva's hit
Even though no detail emerged, it is widely stated that TB2 UAV was on a flight when Moskva was hit. It is now claimed that Poseidon was also patrolling the Black Sea in the hours before the Moskva was hit. The Times claims that P-8 Poseidon was within 100 miles of the Moskva when the Russian cruiser was hit. It is unknown whether there is any relation between the hit and P-8 flight, as much as the hit and TB2 flight. The Russian Project 1164 Atlant (Slava class) cruiser Moskva was reportedly hit by Ukrainian Neptune missiles on April 13, 2022.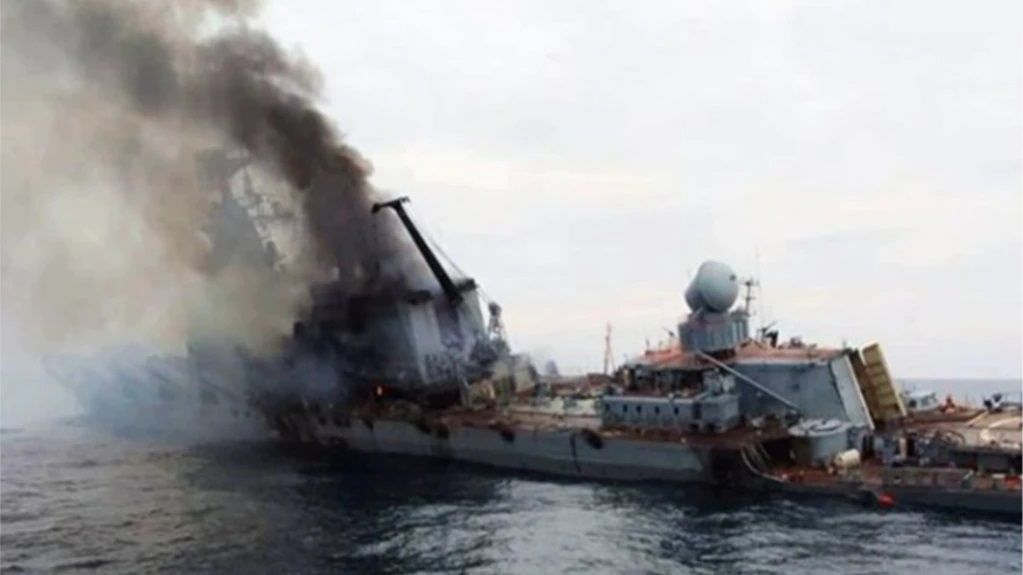 Other sources speak of the Turkish-made Bayraktar TB2 Unmanned Aerial Vehicle used as a diversion. Even though Russia says only that there was an explosion on a cruiser, photos reveal that missiles hit the ship.The Boeing P-8 Poseidon is a maritime patrol aircraft developed and manufactured by Boeing Defence, Space & Security based on the 737-800ERX. It was created for the United States Navy (USN). The P-8A is used for anti-submarine warfare (ASW) and anti-surface warfare (ASuW) missions. It is armed with torpedoes, Harpoon anti-ship missiles, and other weapons, can drop and monitor sonobuoys, and can work alongside other assets such as the Northrop Grumman MQ-4C Triton maritime surveillance UAV.