NSM Upgrade of Type 23 Frigate Begins
Removal of existing RGM-84 Harpoon racks and deck equipment is seen in the photos shared. HMS Somerset (F 82) is the first ship to be refitted with NSM. The Royal Navy and Kongsberg announced the deal upon missile acquisition in November 2022. A total of eleven Type 23 frigates and Type 45 destroyers will be equipped with Naval Strike Missiles in collaboration with the Norwegian Government. NSM is expected to become combat-ready over 12 months.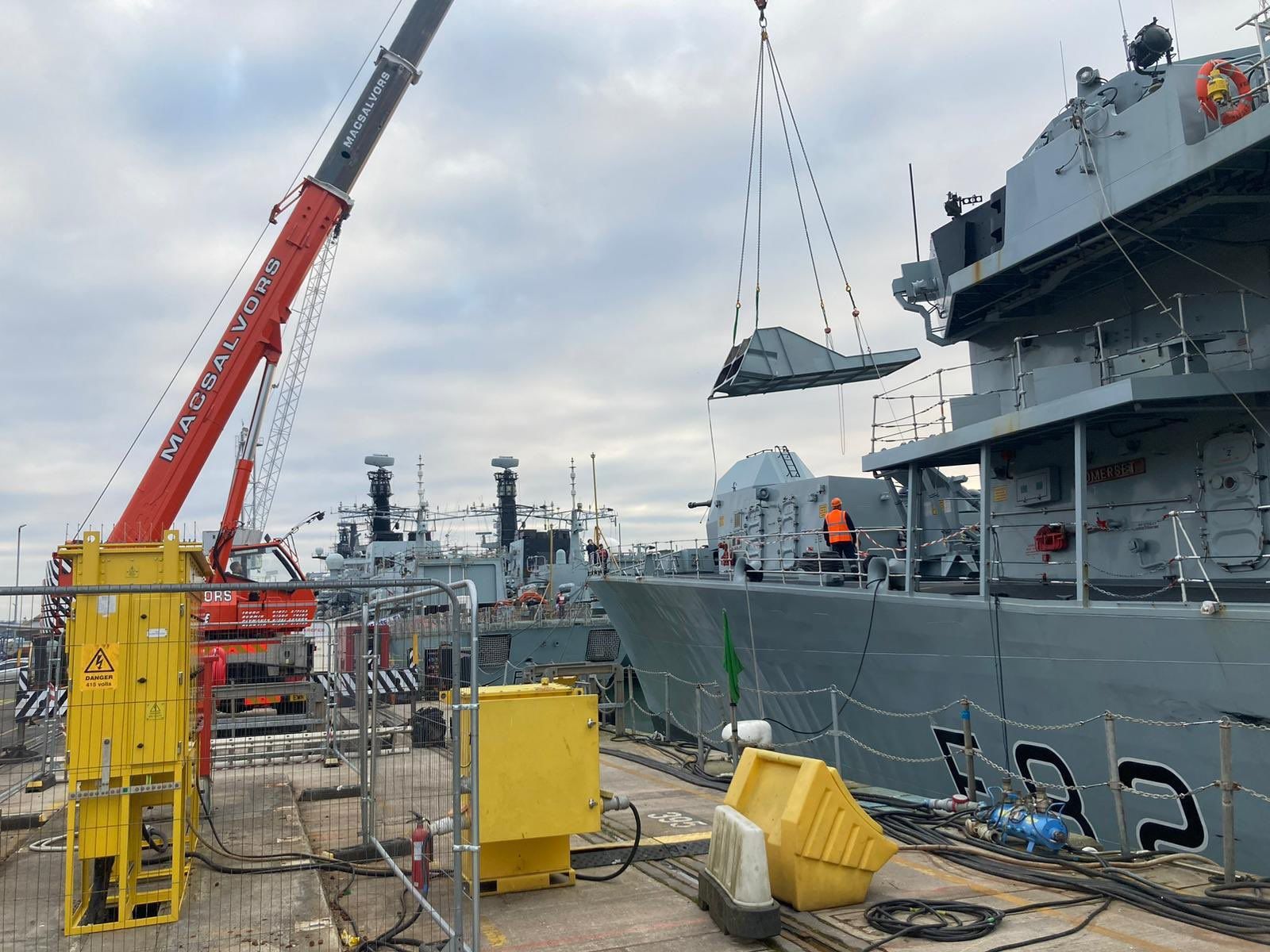 Type 23 frigates were also mentioned with Turkiye recently. In the news published on internet sources, it was claimed that Turkiye had reached an agreement with the United Kingdom on the procurement of ships. According to the information received from TurDef's exclusive sources, it was stated that there was no finalised agreement yet, and the feasibility process ongoing.A total of 11 users selected the Naval Strike Missile system, including the Royal Navy, Royal Canadian Navy, Germany and the U.S. Navy. The missile is developed to meet battlefield requirements for engaging maritime targets. The system can attack ground elements as a secondary role. NSM offers engagement capability of more than 100 nautical miles to the user and offers high precision thanks to its avionic infrastructure. The missile can be launched from various platforms, and this gives task flexibility to the user. A high thrust-to-weight ratio also gives considerable manoeuvrability to dodge interception attempts.The Royal Navy is transforming due to the changing balance of power in the world. The force requires modern vessels to escort Queen Elizabeth Class aircraft carriers. The Royal Navy has taken a more serious procurement process management path after the Russian activities in exclusive economic zones off the coast of the British Isles.