Nexter Showcases its Solutions at Euronaval
Nexter brought its naval turrets and ammunition solutions to the exhibition. One of the showcased products is the final design of the RAPIDFire turret, in which the company cooperated with Thales. MBDA Akeron pod-equipped version of the Narwhal turret was also presented to the visitors.
RAPIDFire is exhibiting on a full scale. The design is focused on low-layer air defence purposes. Systems also offer a suitable solution for anti-drone warfare as well as light aircraft or missiles up to 4,000 metres range.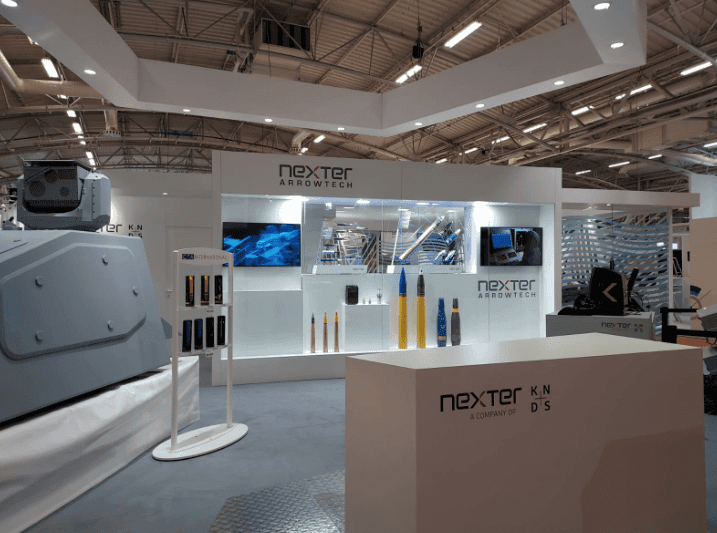 Narwhal's remote-controlled turret is equipped with an MBDA Akeron missile launch pod. This provides a wider engagement solution against enemy vessels from a longer range. The solution integration is also seen as a demonstration of system modularity.