New Home for BrahMos: The Philippines
The Philippines will be the first country to receive BrahMos anti-ship missiles. Earlier, New Delhi had extended a $100 million defence-related line of credit to Manila. The Philippines had recently expressed concerns over China's new coast guard law. It's also a claimant in the South China Sea region. It is the only country to approach the UN tribunal on the issue.
New Delhi and Manila earlier in November held an online meeting of their commission on bilateral cooperation. They agreed to strengthen the two countries' defence engagement and maritime cooperation, especially in military training, capacity-building, goodwill visits, and equipment procurement. The arrangement was concluded following a foreign minister-level meeting the same month.
Defence ties between New Delhi and Manila have been growing steadily. In 2018, a bilateral Memorandum of Understanding (MOU) on Defence and Logistics was signed. An MOU on Sharing of White Shipping Information—non-military/non-government shipping vessel information—was inked last year.
Last May, India assisted the Philippine Navy ship, BRP Alcaraz, after it caught fire.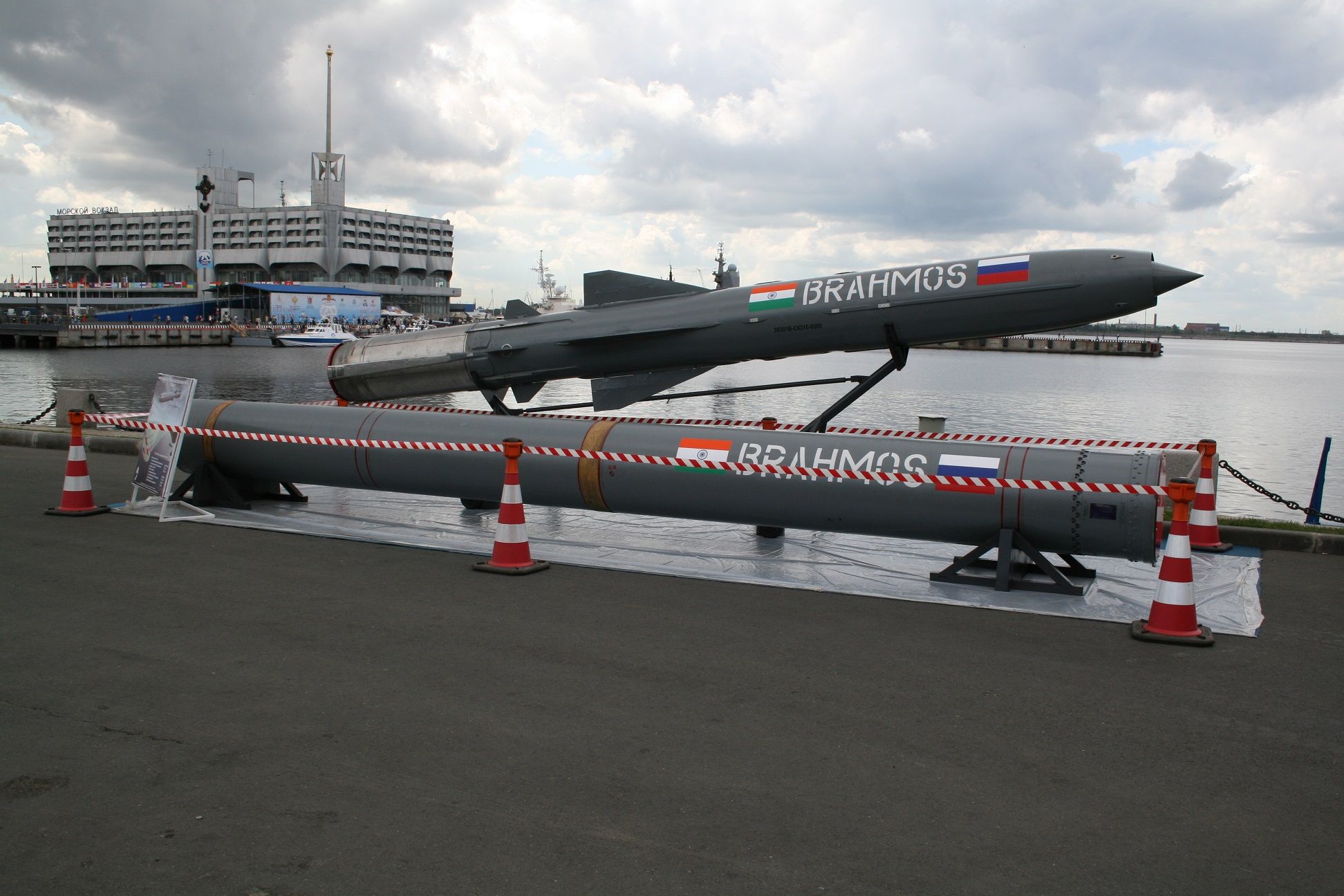 The Philippines, which plans to purchase Scorpene submarines from France, may also gather familiarity from the Indian Navy on Scorpenes.
The BrahMos takes its name from two rivers -- the Brahmaputra in India and the Moskva in Russia. The missile is manufactured by an Indo-Russian joint venture, BrahMos Aerospace, set up in India in 1998 and responsible for designing, developing, and marketing the missile.
Equipped with stealth technology and an advanced guidance system, the BrahMos can be launched from air, land, sea and underwater platforms. It can carry conventional warheads weighing 200 kg to 300 kg. It has a range of 290 km and is supersonic, shortening flight and engagement time. The missile's speed makes it difficult for targets to disburse. No known weapon can intercept it, according to BrahMos Aerospace.