New Attack Helicopter Project from TUSAŞ
A ceremony was held at TUSAS facilities to celebrate the first T129 ATAK Helicopter Delivery to Security General Directorate. New Armed Unmanned T-629 Attack Helicopter Project is unveiled during the ceremony.
It is learned that T629 will have to versions; manned and unmanned. The unmanned platform will be powered up with electric energy.
An unmanned electric T629 Attack Helicopter will be beneficial for the Turkish Naval Forces Command. The helicopter will most probably be deployed at TCG ANADOLU Landing Helicopter Dock, shortly inventory.
TUSAŞ has developed the "Conceptual Design Initiation" of the T-629 Attack Helicopter with its resources. The project began on August 14, 2017.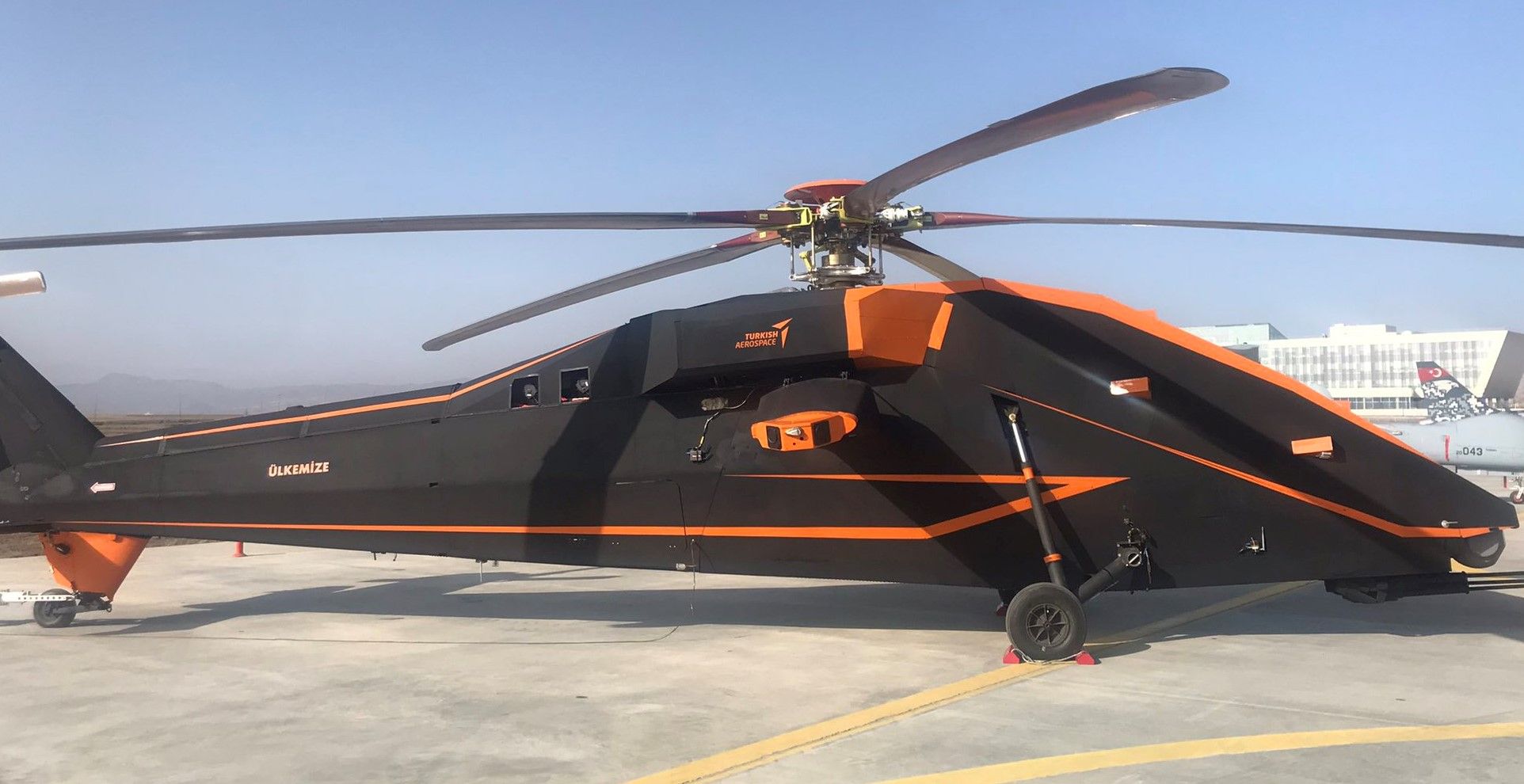 TUSAS is the prime contractor of the T-129 helicopter. Five-ton Attack and Tactical Reconnaissance Helicopters are manufactured under the licence obtained from Leonardo-Finmeccanica (Formerly AgustaWestland) Italy. T-629 helicopter project is indigenously developed to have more payload and ammunition alone with sensor capacity. The new unmanned /electric T-629 will be an intermediate solution between these two platforms.