Naval Group delivers new OPV to Argentine Navy
A.R.A. Bouchard (former L'Adroit) was delivered last December, two months ahead of schedule. With the delivery of the A.R.A. Piedrabuena, the first of the three new patrol vessels built for Argentina.
The 44-people crew from the Argentinian Navy has been trained in the operation and maintenance of the vessel by teams from the Naval Group and Kership. This second patrol vessel of the series acquired by the Argentine Navy, which is of new construction, offers the same assets and features as those of the first one, the A.R.A. Bouchard. Some of her features have been reinforced to meet the Navy's needs.
Piedrabuena was laid down in 2019 and launched on 1 October 2020. The vessel began sea trials in March 2021.
Technical features
The Offshore Patrol Vessel can stay on high seas for more than three weeks. It can reach a speed of 20 knots and accommodate a helicopter. Implemented by a reduced crew of 40 members, it can accommodate about twenty extra passengers.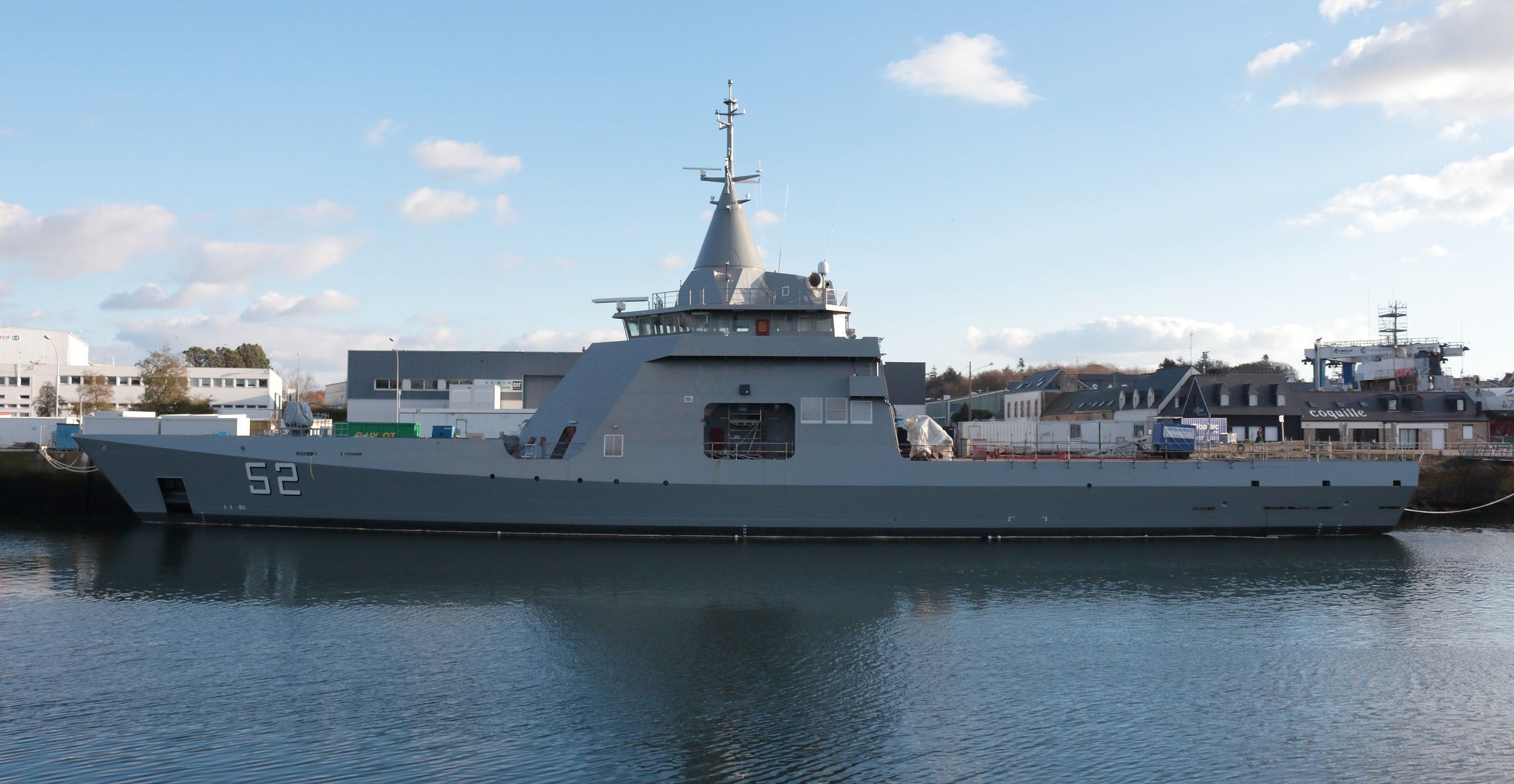 Length: 87 meters
Beam: 14 meters
Displacement: 1,650 tons
Max. speed: over 20 knots
Accommodation: 59 (crew and passengers)
•Endurance: > 7,000 nautical miles
Boarding capacity: two light crafts of 9 meters and one 10 ton class helicopter