MIUS and TB3 seen on TCG Anadolu
MIUS is jet engine powered combat UAV that will serve air to air and air to ground attack misssions. TB3 has TB2 geometry with larger and foldable wings. It will fulfil similar misssions on maritime.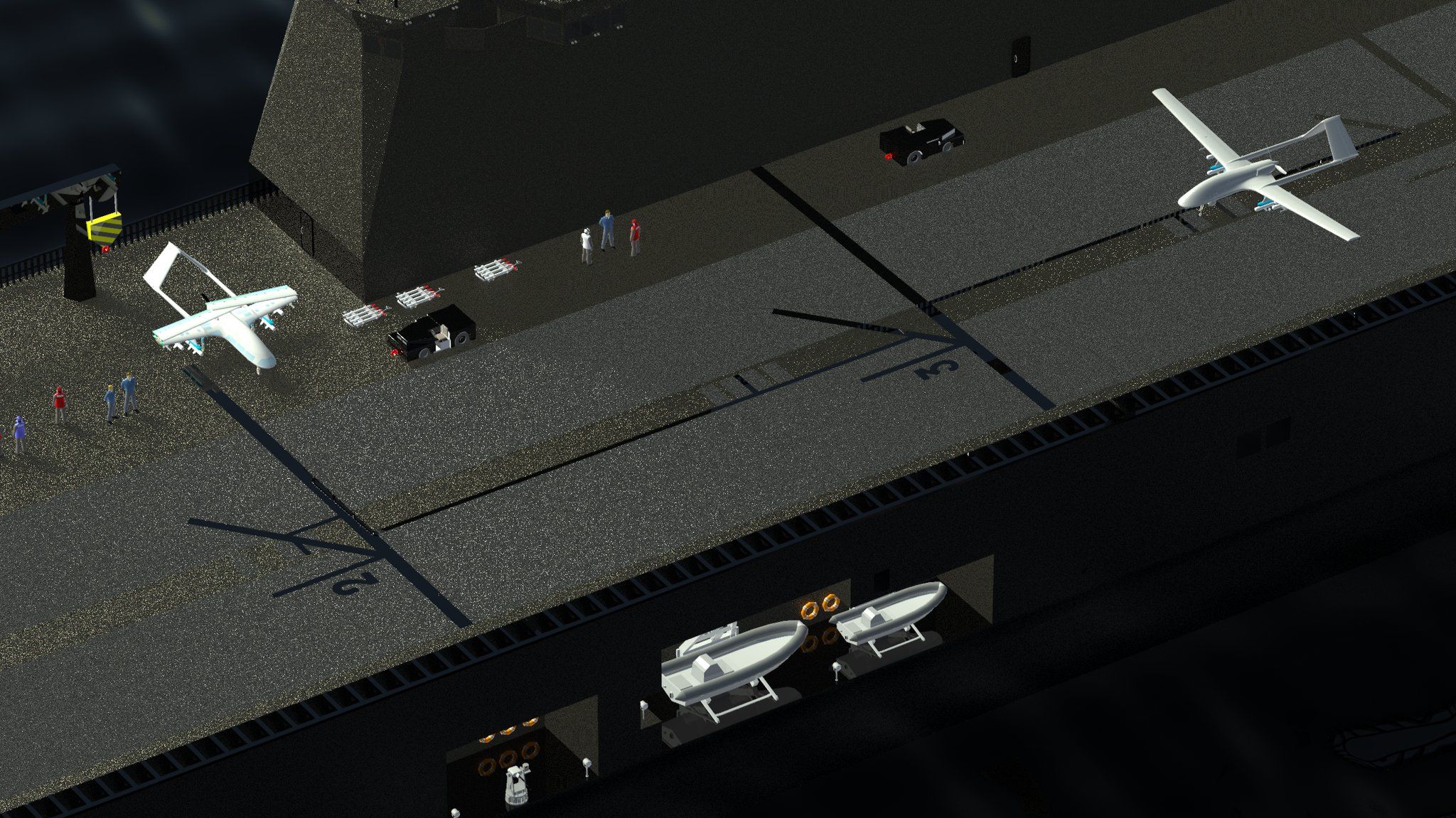 The renderings give some hints about future UAVs. They show that the UAVs will take off from the flight deck of ship. They do not disclose however, how the UAVs will take off and land. There is no CATOBAR ("Catapult Assisted Take-Off But Arrested Recovery" or "Catapult Assisted Take-Off Barrier Arrested Recovery) at vessel.
It can be assumed that TB3s will perform survallance missions around the vessel while MIUS will take part at attack or interceptor missions.