Meteksan to Detect, Roketsan to Intercept the UAV
Roketsan developed Alka Directed Energy Weapon to intercept the UAVs. On the other hand, the technology requires a radar system to identify and track the incoming UAV. Roketsan will be served by Meteksan's Retinar FAR-AD Drone Detection radar.
The Retinar FAR-AD can automatically scan large areas and low altitude air space as the primary sensor of the security forces against drones and ground threats. The targets followed by the Retinar FAR-AD user interface software give the operator with information on position, distance, speed, and direction. Target Analysis Mode allows users to classify targets as person, animal, vehicle, Mini/Micro UAV, etc. The radar works on the Ku band with a minimal RF output. It has a solid-state radio frequency design with modern technologies and a digital radar architecture. Retinar FAR-AD employs a tailored pulse-compression Doppler waveform with its digital radar design and provides effective modes of operation via varied waveforms and angular rotation rates. The Retinar FAR-AD includes a 10/100Mbps Ethernet data interface and a 220 VAC power interface. It interfaces with the GUI on a laptop or RIU software through Ethernet.
Retinar FAR-AD can detect, track, and classify moving objects.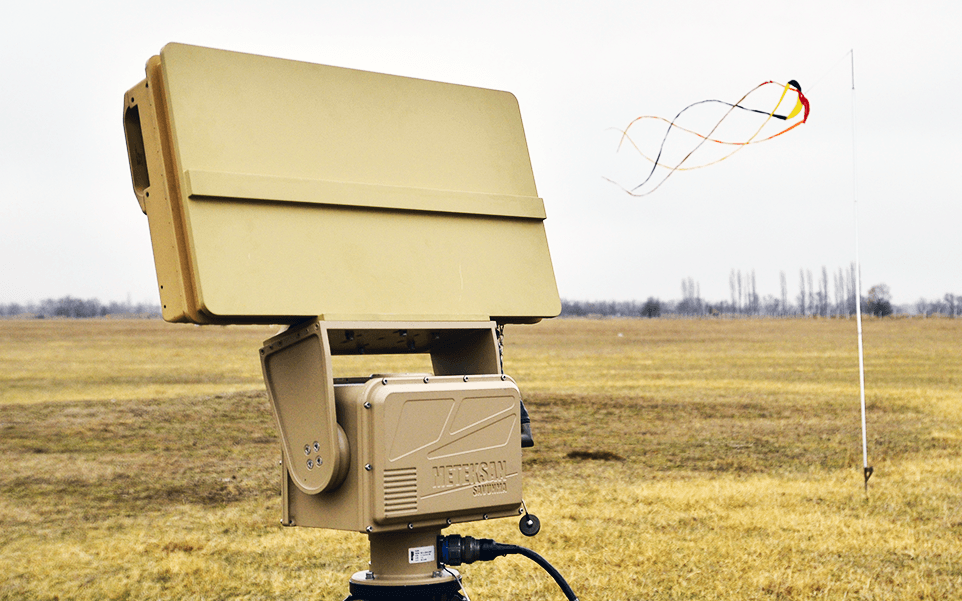 As a result of cooperation, Meteksan's radar will detect the UAV, and Roketsan's Alka will destroy it.
ALKA is the directed energy weapon system. It uses electromagnetic and laser technology against asymmetric threats. Threats are interfered with by Electromagnetic Jamming System [EJS] and are destroyed by Laser Destruction System [LDS] with two-layered defence architecture.